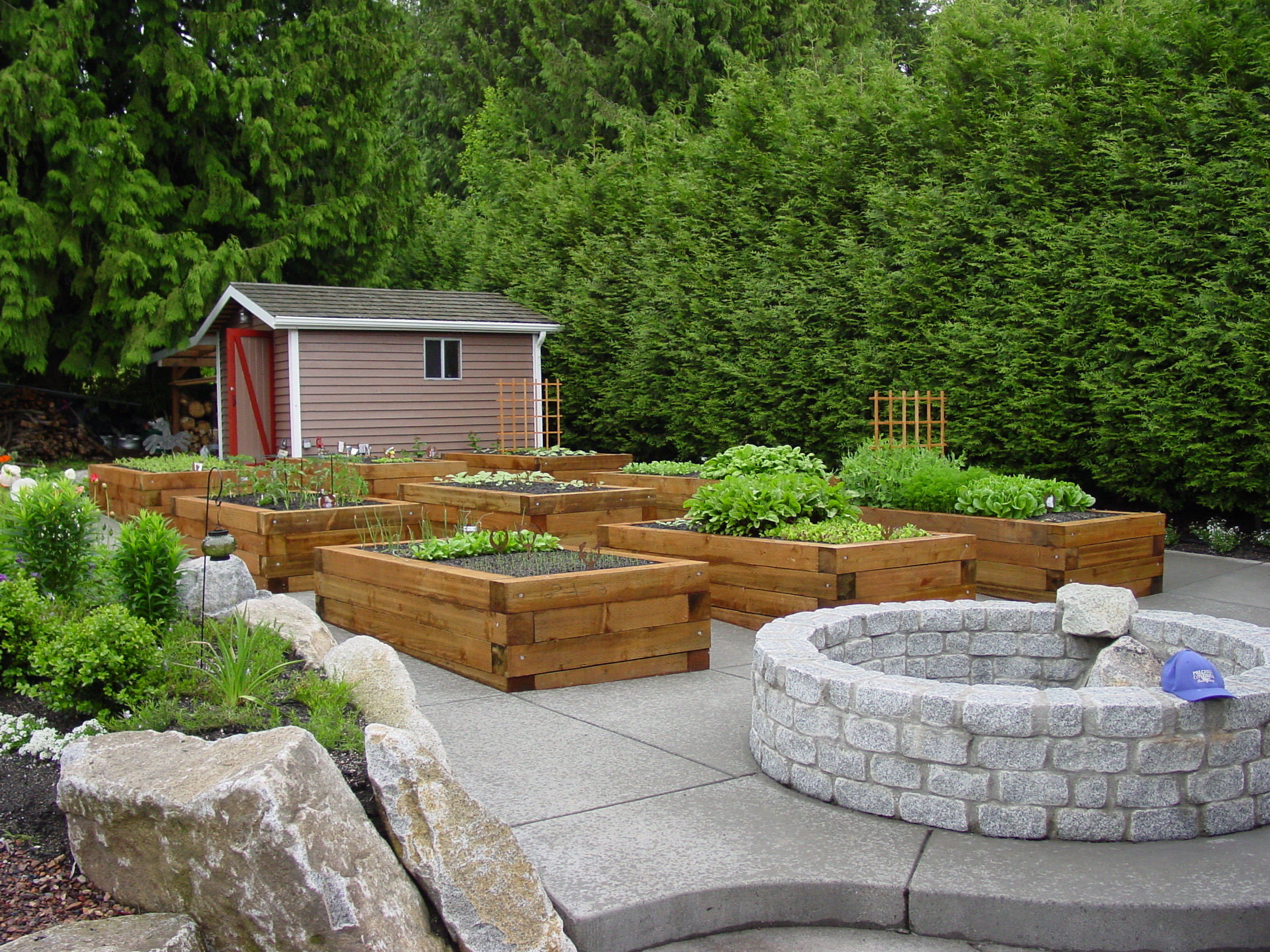 Wood is the most cost-efficient material for raised garden boxes. It is an effective and easy to install solution to create lovely raised beds and planters for your back yard. And, although wood won't last forever, it can definitely last for 10 or more years before it needs to be replaced.
On This Page:
Best Wood for Planter Box
| Naturally Rot-Resistant | Long-Lasting | Dense Woods |
| --- | --- | --- |
| Cedar | Chestnut | Black Locust |
| Juniper | Cypress | Black Walnut |
| Redwood | Douglas Fir | White Oak |
When building a garden bed, look for the following traits in the wood that you decide to use:
Locally sourced
Sustainable
FSC-certified
Safe for soil
Safe for food crops
Rot-resistant
Long-lasting
Garden designers near you can help craft the best raised beds and provide assistance to promote strong and healthy plants.
Ready to start your
Landscaping Installation

?Find Pros
Best Wood for Raised Garden Beds
Redwood: This naturally rot-resistant wood is the best wood for raised garden beds due to its superior durability. It is more expensive than others, but worth the cost if you consider it can last up to 20 years.
Cedar: Another one of our best woods for garden boxes, because of its longevity and natural resistance to rotting. It has a beautiful look, though it is also more expensive than other woods.
Douglas Fir: This is one of the best woods for outdoor planters because of its low cost. This affordable option not as aesthetic as the more expensive options, but it is still long-lasting and safe to use.
White Oak: This dense wood is safe for plants and has no added preservatives, to ensure the safety of your gardening. It is one of the best woods for outdoor planters because it is durable and less expensive than others, though not as attractive.
Hire a landscape designer and create a beautiful garden in your back yard, to make your home a more pleasant place for you and your family.
Fill your homemade raised bed with the best soil to ensure the success of your garden. Here are some soil delivery services near you.
FAQS
How long will untreated wood last in raised beds?
Untreated wood will warp and begin to rot within 3 to 5 years of using it in a raised bed. Naturally rot- and insect- resistant woods such as cedar and redwood are the best to use.
Do I need to line my raised garden bed?
Line your raised garden bed to increase the durability of your construction and to prevent toxins from infecting the soil. Landscape fabric is the safest type of lining. Avoid non-porous plastic because it doesn't allow the plants to drain and can discourage beneficial insects or worms.
How do I keep my wood planter from rotting?
The best way to avoid rotting is by using a rot-resistant wood to build your planter. You can also use a putty knife to apply roofing cement to the inside of the planter to keep water from damaging the wood.
Ready to start your
Landscaping Installation

?Find Pros
No Comments Yet