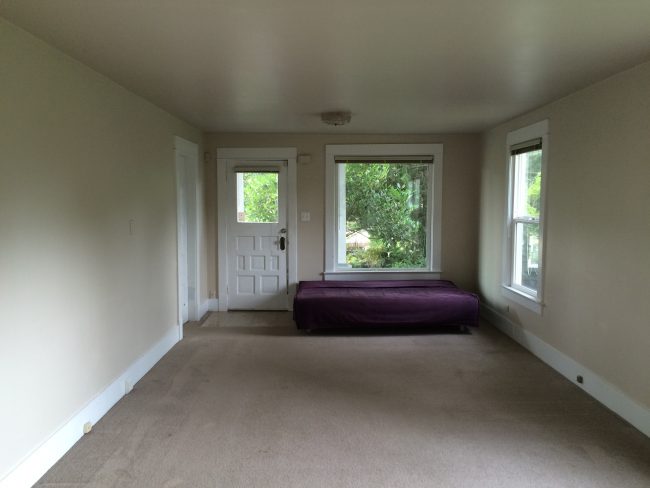 Are your carpet seams beginning to show a little more each day? If so, your carpet seams might be suffering from age, poor installation, direct lighting or high-traffic locations.
If you're looking for a solution to your visible seams, HomeAdvisor recommends hiring a pro. A professional will repair your carpets and even offer tips and advice about avoiding seam-related problems in the future. But, if you're up to the task, hiding your carpet seams is also a DIY-able job. All you need is a little know-how, elbow grease and free time.
Here's a list of the tools you'll need to complete the job:
Carpet seam tape
Seaming iron
Glue gun and carpet glue sticks
Knife
Weights
The firs step in hiding your seams diagnosing the problem. Here are two of the most common culprits:
Peaking: Peaking happens when two seams come loose and bend upwards — causing a peak or slope.
Splitting: Splitting occurs when carpet seams tear apart and leave a gap.
For basic repairs — like minor peaking and split seams — re-gluing or seam taping the affected portion of your carpet is the easiest solution. For gluing, use your glue gun to apply a generous portion of carpet glue under the carpet's edges. Press the carpet edges into the glue and weigh them down with weights (or books). Wait for several hours before removing the weights or walking on the carpet.
For a seam tape fix, pull back the two loose pieces of carpet and remove the old seam tape. Place the new seam tape between the two pieces of carpet and heat the tape with your steaming iron. Press the seams together onto the hot tape and run the iron over the carpet and seam tape below. Place books or weights on the repaired seam and wait for several hours.
4 Comments