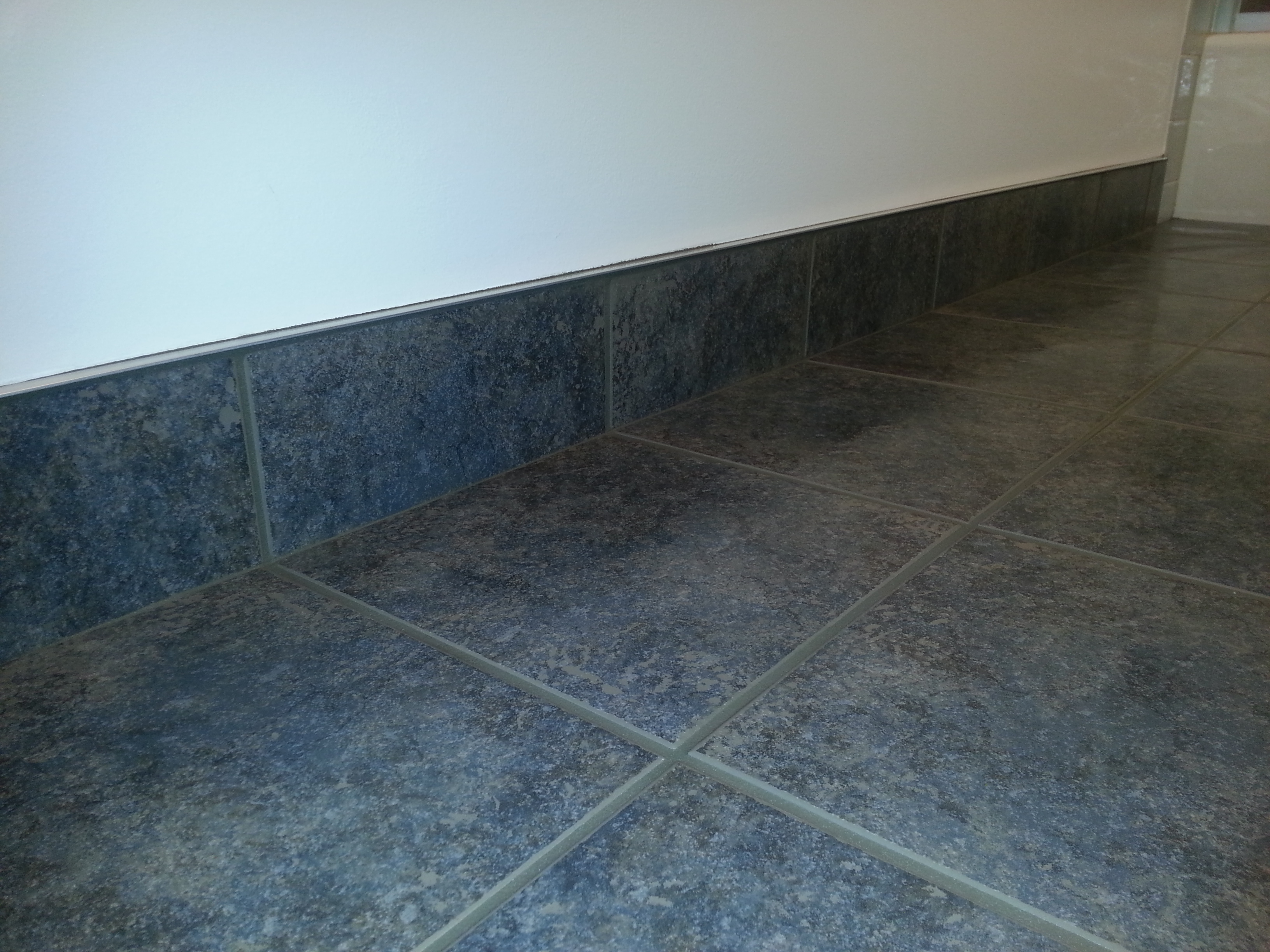 Tile cracks, breaks off, or becomes stained. It happens, especially with older tile. Your first impulse may be to repair the tile, and many homeowners opt for this route as it is the cheapest. Before you make your decision, though, you should investigate both the general condition of your ceramic tile and what's causing the problems in the first place. You probably don't want to repair your tile, if it's only going to fall into disrepair in another year or two. If you decide it's time to replace your tile, your first step is obviously to remove your old tile.
Chances are you should hire a ceramic tile contractor both to remove your old tile and to install your new floor, wall, or countertop. The cost to remove a tile floor is generally rolled into the cost to install new tile. Consult with your contractor before the start of the project for specific rates. If it isn't in your budget and your tile is falling apart anyway, it may be best to undertake at least the tile removal on your own. Taking on this project requires diligence and caution to protect both you and your home. Plan on dust being everywhere, a good amount of manual labor, and the handling of some dangerous materials.
DIY Ceramic Tile Removal
If your ceramic tiles are attached to a wallboard, there's a good chance you can achieve tile removal without damaging the tiles. For more firmly attached tiles, you're most likely going to need to break them down to remove them. Not only is this a messy project (more than you probably imagine), but there's a good chance you may damage the ceiling underneath the tile floor if you're not careful. Thus, while it may not seem like the most difficult project in the world, for all but the simplest tile removal projects you're probably best leaving it to a professional. If you're not sure how your tile is attached, try removing one or two and you should be able to judge how easy it's going to be.
How to Remove Tile
Before you attempt to remove a tile, though, you'll first need to remove the grout and caulk. You should be able to do this with a utility knife. The grout should be removed as is; caulk can be softened with a heat gun. Once you've removed the grout and caulk surrounding a tile, try to pry it up with a putty knife. If it comes off easily, you may be able to complete the tile removal on your own. If it doesn't, it's best you seek a professional unless you're familiar with more advanced tile removal methods. Once you have the tiles off, you'll need to remove the cement/adhesive with a specially formulated product, usually one with a methylene chloride base. The fumes are both toxic and flammable, so exercise caution and make sure the area is well-ventilated.
Warning: For older flooring tiles, you may need to first check for asbestos. If asbestos is present, you must, by law, hire a licensed asbestos contractor.

Ready to start your
ceramic tile removal

?Find Pros
Floor, Wall, and Countertop Tile Removal
Floor and wall tiles involve a similar removal process, although it's often more difficult to protect and save the subsurface during wall tile removal. If you're removing your wall or floor tile because it's fallen into disrepair, this may actually be to your advantage. Damaged or cracked tiles are naturally easier to remove. Still, you'll want to be careful. Cleanly removing the tile can allow you to more easily replace the tile without costly replacement or surface preparation of the layer underneath the tile.
Countertops can be even trickier. Counter tile can be installed on backer board, plywood, or mortar and can be reinforced with wire mesh. Often, the increased adhesion of counter tile installations means it's virtually impossible to remove the tile intact. In fact, for some countertops, the only reasonable way to remove the tile is to use a diamond blade saw. Needless to say, it's best to leave this to a professional.
2 Comments