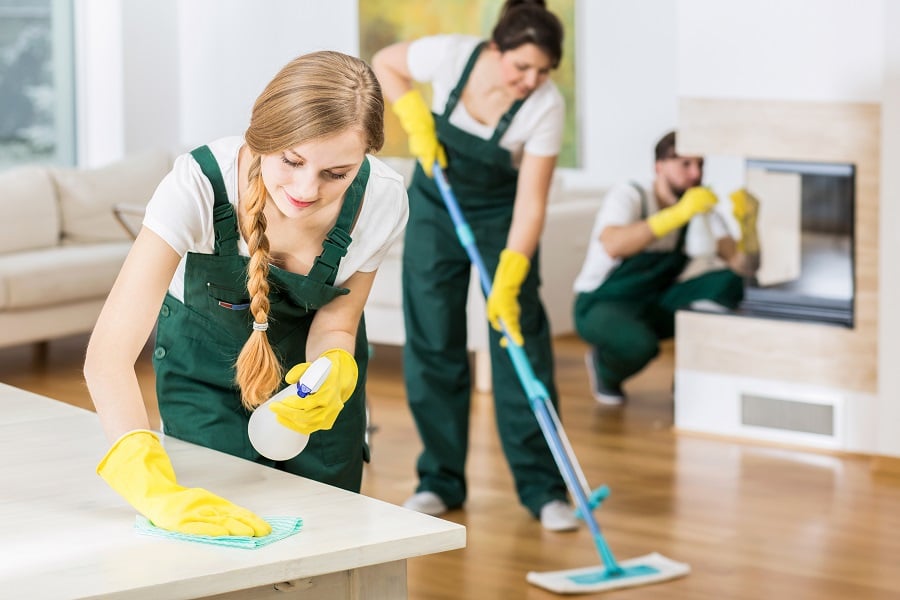 Looking for a House Cleaner?
Keeping a home clean can be a never-ending chore that consumes much of our free time. If life seems to revolve around mopping, vacuuming, dusting and changing bed linens, hiring a professional housekeeping service in your area may be the solution.
This guide covers everything to expect from a housekeeping or maid service including package options, what questions to ask and what they charge. This guide is for a service, not a live-in housekeeper who typically has more responsibilities such as laundry.
Depending on your location or the company you use, these services are referred to by several names: housekeeper, cleaning service or maid. "Maid" historically referred to a salaried, live-in employee of wealthy homes who ran the household much like a butler. Today, it's just another name for a housekeeper.
On This Page:
Steps to Choosing the Right Cleaning Service
Choosing the right service is a straightforward process of research and asking the right questions. This guide covers all these steps to getting the right service for your needs.
Find out what services cover.
Determine your budget and what you really need done.
Interview services and ask the right questions.
Understand what to expect when the service starts.
Professional Cleaner vs. Personal Organizer
Before you choose a housekeeper, ask yourself if you really need it. If what you're trying to avoid is a cluttered mess, you may want to opt for a personal organizer. They organize your space, design better storage solutions and help you get – and stay – clutter free.
What Services Do Cleaning Companies Offer?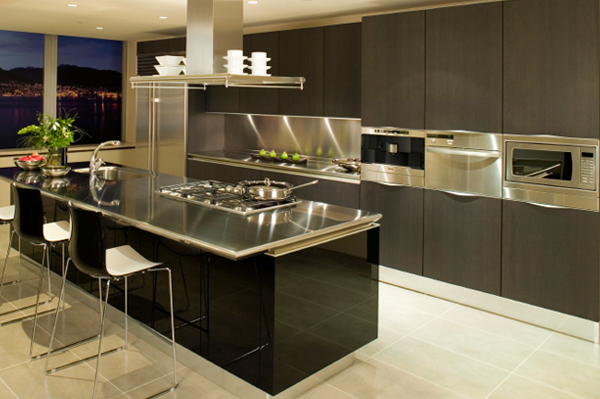 Maid service are varied and specialized. Most service companies start with a base package then move into specialized ongoing or one-time services for your specific needs. Special house cleaning services are often available for larger jobs such as garages, post-moving or post-construction.
Maid services, staffed by trained professional house cleaners, are available in a wide variety of options including:
Regularly scheduled weekly visits.
Regularly scheduled biweekly visits.
One-time assistance on special occasions.
Demanding tasks such as garage or basement cleaning.
Events – before and after.
Some companies also offer gift certificates.
Basic vs. Customized House Cleaning Services
House cleaning needs vary greatly based on your home size, location and what you really want and need. With most large companies, you can expect a basic package with optional services. Most plans start with a deep clean which covers the entire home. One-time visits tend to cost twice as much as a regularly scheduled recurring visit. But how much is your free time worth to you? The average American spends about 13 hours per week doing chores.
Maid services cost an average of $150 per visit. For independent housekeepers, expect to spend between $40 to $60 per visit since they charge between $25 to $35 per hour. Service providers charge per hour or per area as a flat rate – the larger the home, the higher the price. You may be quoted more per hour for a professional company, but they generally work in teams to get the job done quickly.
Maid Services
Package
Description
Services
Standard
Weekly, Bi-Weekly or Monthly.

Full Kitchen Cleaning
Full Bathroom Servicing
Vacuuming
Dusting
Changing Linens
Dishes

Optional Services
Addons to the standard package if you need something specific.

Laundry
Moving furniture
Polishing woodwork
Ceilings & light fixtures
Window
Drapery
Upholstery
Floor waxing
Carpet cleaning

One-Time Services
Includes anything from standard and optional services in rarely used areas or prior to special events.

Deep Cleaning
Event Prep
Garages
Attics
Basements
Private Housekeepers vs Large Maid Companies
You have two choices when it comes to getting your home cleaned: A private housekeeper or a larger professional company. You can also hire a local maid referral network for a mix of both.
Independent house cleaners work on referrals and recommendations providing a trustworthy service on a budget. You should still have these professionals complete a background check before hiring. Larger organizations screen their workers beforehand.
Housekeeper vs. Cleaning Service: Pros and Cons
Private Housekeeper
Professional Company
Pros

Same person every time
Personalized service
Costs less without overhead
Consistency over time

Insured and bonded
Background checks completed
No employment paperwork or taxes
Reliable

Cons:

Not usually insured
Employment forms to file
No background check

Expensive
Large crews – many workers in your home

Rates:
$25 to $40 per hour for one person
$50 to $90 per hour usually for a team of two
Return to top
Tips for Hiring a Housekeeper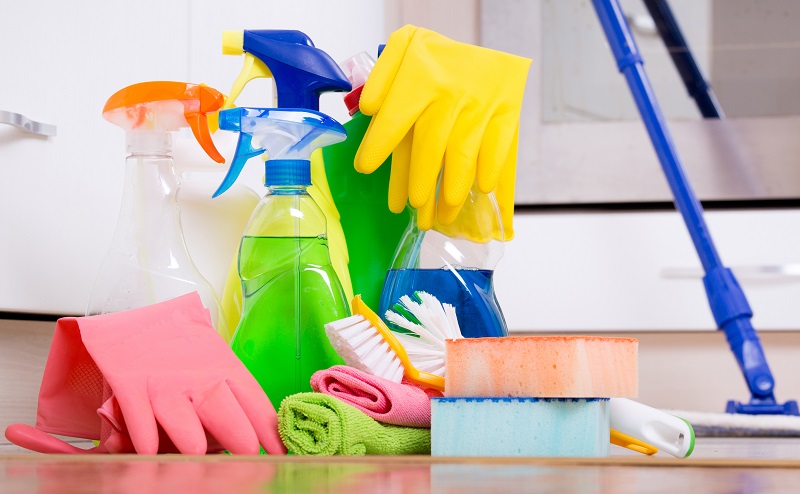 Much like any service that will come into your home, you'll want to follow a few guidelines. Make sure to interview services and determine what you need done and find out what they cost.
1. Interview several cleaning services before choosing one.
Before hiring a service, interview at least 3 companies or individuals. Check out the questions below that you can ask in the interview
Be sure to collect references and call them. After all, they will have a lot of access to your home, and you should be comfortable with them. If they provide previous client contact information, ask those references how satisfied they were with the service professional's:
Punctuality or schedule availability,
Cleaning skills and equipment,
Attitude or work ethic, and
Professionalism or trustworthiness.
2. Ask who will supply the cleaning equipment.
It is common for a housekeeper or team to arrive at your home equipped with all the necessary supplies for the job such as solvents, brushes, brooms and vacuums. In some cases, a service will request to use the homeowner's supplies.
If someone in your household has allergies, consult your cleaning service to discuss specific products that may be beneficial.
3. Set clear boundaries and cleaning expectations.
Before any work begins, determine the exact scope of the services you need. You may also want to negotiate additional chores above a regular cleaning routine, like laundry. Get all of this in writing beforehand.
Consider co-creating a list of expectations and responsibilities of the service. Be very specific and don't expect the professional to know exactly how you want something done.
4. Designate areas to be cleaned.
Spend a few minutes going over areas you want cleaned regularly. If it is important that certain areas receive special attention each visit, point them out. Let them know what concerns or spaces are your top priority.
Make sure you find a service that is open to custom requests. Prior to each visit, be sure to leave a list of problem areas.
5. Find out if there is a charge specific to your type of residence.
The type of residence you own may affect service visits. Accessible parking locations and coded gates may create accessibility barriers that increase travel time and thus costs. Be sure to discuss any issues with location before committing to a service. Also make sure your home is in the service area to avoid extra travel fees. Keep the following in mind and plan accordingly:
Condominiums and apartments are multi-unit dwellings. Your service provider may need special clearance to enter the building or complex.
Town homes and duplexes usually have direct exterior entrances. However, parking may be an issue for your service provider, especially if your home is part of a complex.
Houses usually have direct exterior entrances and ample street parking. However, some homes can be quite large and may be part of a gated community. These issues will affect your cleaning service.
6. Discuss payment for cleaning services ahead of time.
Discuss payment arrangements before your first appointment. The service might have an established system in place already. If not, decide if you want to pay after each visit, or monthly. Be clear about included services and expectations in the cleaning service prices.
10 Questions to Ask to Find a Trustworthy and Reliable Cleaner
Knowing the right questions to ask not only gives you peace of mind but also ensures you find the cleaner that fits your needs. Here are a few you shouldn't skip:
What are your rates? Also find out if it's by the service, hour or square foot or a flat fee.
Do you do background checks on your employees? If they do, ask to see them.
Are you insured and bonded? Also ask about workers compensation insurance. Most of these professional services are fully insured and bonded and will provide estimates.
Who supplies the cleaning products? You can also ask about environmentally friendly products. Some companies bring their own while others requires you to supply the chemicals.
What guarantees do you offer? You're paying for a service that you should be 100% satisfied with.
Do I need to crate my dog or cat? If you have pets, discuss this ahead of time.
How will you get into my home? It's best to get a full list of anyone who has access to your home.
Will it be the same crew every week?
How long have you been in business? It's also a good idea to make sure your cleaning company has a physical address to avoid scams.
Can I get all this in a written contract?
FAQs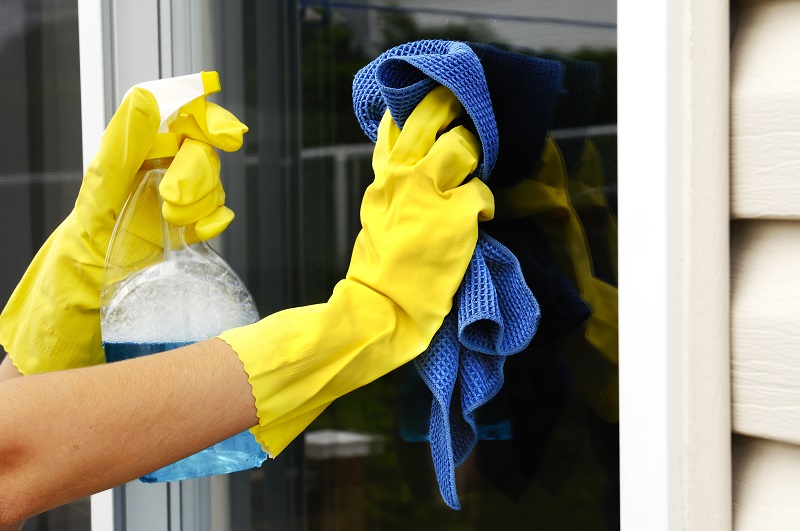 How do you select a drapery and window cleaning home service?
Some maid services offer drape and upholstery cleaning. Check with your housekeeper first before seeking out a specialist. If the cleaning is beyond your housekeeper's ability, they'll let you know. You can find window cleaning companies near you using our directory of licensed specialists.
Can a housekeeper clean my carpet?
Yes, a cleaning pro can usually do your carpets though it is typically at an additional charge. You may also need to pay for equipment rentals. Carpet cleaning costs an average of $175.
Can I hire a maid to clean my gutters?
You usually cannot hire a maid to clear out gutters, though some do offer light yard work services like watering flowers.
Roofing, siding and gutter installation contractors typically offer exterior home services. You can search our gutter cleaning service directory to read reviews and find licensed professionals in your area.
Can my housekeeper clean ducts and vents?
Housekeepers typically don't do vents or ducts. You'll want to hire an HVAC professional for this type of work. Cleaning ducts and vents costs an average of $350 but are only necessary once a year.
How to Find a Good House Cleaner
To find a good housekeeper, use referrals, recommendations and reviews for independent cleaners. For licensed and bonded companies that guarantee their work, use our maid service directory to read reviews and find qualified professionals in your area.
No Comments Yet