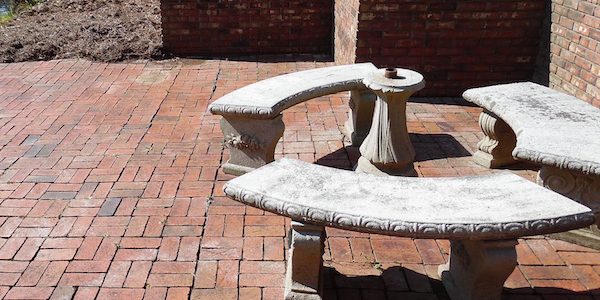 If you're like most people, the word "concrete" brings to mind images of driveways and bridges—not tables and chairs. But more and more independent-minded folks are finding that concrete furniture is a way of getting exactly what they want, and adding some flair and originality to their homes.
Beyond Concrete Countertops
The first widely popular use of concrete furniture was in the kitchen, where homeowners learned that countertops made from concrete were durable and versatile, and added warmth and character to their homes. From here, the concrete craze has begun to branch out to other areas of the home, including the area of interior furnishings.
Advantages of Concrete Furniture
Concrete furniture has several advantages for the homeowner, including:
Durability. Concrete can withstand a beating from even the toughest kids and pets, and an investment in concrete furniture is one that will pay off with many years' use.
Design. Because it is mixed and poured, concrete furniture is available in many styles and designs, from the rustic to the modern. It can be straight, curved, or free form in shape.
Color. Concrete furniture can be stained or painted in a whole spectrum of colors, which means it will fit in perfectly with your existing décor.
Finish. Banish thoughts of plain, rough park benches. Concrete these days can be polished to a river-stone shine or textured to suit your preferences.
Uniqueness. If you are looking for furniture that is also a conversation piece, hand-crafted concrete furniture is unique, original art for your home. It is immensely satisfying, being able to meet and speak with the artisan who designed your furniture just for you.
Adaptability. Homeowners who are working with tight space restrictions have found concrete furniture to be especially useful, since it can be custom-made to fit the existing space.
A Natural Look. Because it is a natural, stone-based material, concrete furniture meshes well with other natural elements, such as metal, leather, and wood. Some users think of it as the ability to create their own landscape inside the home.
Need to find a pro for your concrete furniture?
Find Pros
Because it is generally custom-made, concrete furniture is often more expensive than mass-produced alternatives. But users who choose to "break the mold" and go with concrete are usually satisfied with their purchase for years to come.
---
1 Comments