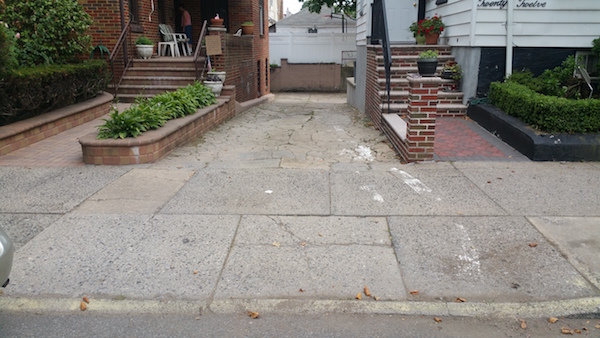 Unsightly concrete mold can detract from the charm of your patios, porches and walkways. Here's how to to keep mold away from your home: 
You'll need:
Water
Bleach
Bucket
Scrubbing brush
Rubber gloves
Remove the mold:
Step 1: Put on old or already-stained clothing and rubber gloves.
Step 2: Add 1 part bleach to 4 parts water and mix thoroughly.
Step 3: Dip your brush into the cleaner and scrub the moldy surfaces thoroughly.
Step 4: Let the area dry. 
Additional tips:
If you plan to paint, it's a good idea to follow up your scrubbing with a coat of sealant to keep out moisture.
If your bleach mixture isn't working, try a commercial-grade mold remover—available at most hardware stores.
2 Comments