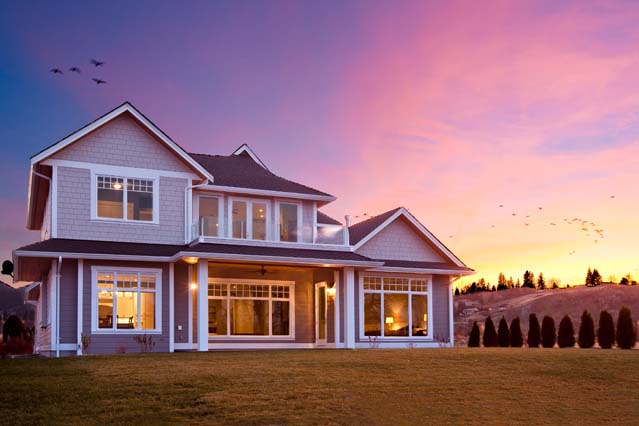 Hiring a custom builder is the only way to ensure you get exactly what you want from any job. Whether it be wood, metal, plastic, or concrete, whether it's a kitchen remodel, a home addition, or a radical alteration in your home's floor plan, a contractor who focuses on custom built renovations or homes will make sure you have it your way, to your precise specifications.
Ideas for Custom Builders
What exactly a "custom" project entails can range wildly depending on who you ask. Custom cabinets can mean any cabinet that doesn't meet the prescribed dimensions of a stock cabinet manufacturer. A custom kitchen is created by a designer for your specific space, but it may not include anything particularly eccentric. Meanwhile, a truly custom project might include features that other homeowners wouldn't even imagine as remodeling possibilities?.
Retractable Roof or Awning: You can have a home office or home gym that allows you to work under the sun during those immaculate spring days but protect the same area during those summer thunderstorms. You can use your deck or patio anytime you want without blocking out the sun with a permanent deck or patio covering. Truly, the possibilities are endless.
Secret Rooms: Whether it's a panic room, an auxiliary bedroom, or a place to stow precious personal belongings, secret rooms are one of the icons of custom-built home renovations. There's no one blueprint, but the idea is intriguing to many and plausible for more homes than most would imagine.
Custom Homes: The greatest flexibility in what your home can be lies during initial construction. Custom home builders span the entire breadth of the home construction industry with their skills, know-how, and pluck. If you're set on living in your dream home (and you like to dream big), only these specialized home builders will suffice.
How to Choose a Custom Builder
Just as there are different versions of what a custom-built project is, there are different ideas about what a custom builder is. Indeed, some contractors are Houdini-esque with their ability to manifest your imagination into a plausible renovation. Others simply offer the exquisite detail of custom craftsmanship. Of course, no matter you have it mind, you need to look for someone you can trust, someone with impeccable credentials, and someone who will offer you a fair estimate. Here are some guidelines that might help specifically with choosing your contractor:
Custom Experience: When it comes to any construction in your home, patience is the best policy. Chances are there are a number of contractors in your area who have some particular experience with custom-built projects. While the first one you meet with might have an excellent track record of making secret bedrooms behind bookshelves, the next one may have experience installing a fireman's pole. Many of these contractors will have a portfolio of the work they've done for other people. Often, if the builder you are speaking to doesn't have the kind of experience you're looking for, he or she can point you in the direction of someone who does.

Word of Mouth: When a contractor is particularly good at a certain type of construction, word will tend to get around. That person will develop a reputation in the area, and will probably get a lot of work. Many people that specialize in a certain field will be happy to show you what they've done. Additionally, many people who have had work done by that person will be happy to recommend their services to others. It's a good idea to keep your ears open in addition to asking for recent customer referrals.
Worth the Price? The biggest drawback to hiring a custom builder is, more often than not, the price. Usually the answer is entirely personal. There are many home improvement items that can be purchased relatively inexpensively that are one-size-fits-all. Sending a series of measurements to a company and getting a staircase shipped to you is a very different process than having someone come to your house and examining the space and conditions in person. The former will clearly be the cheaper of the two. But only by looking at what you're after can you determine which has better value for you.
The Last Benefit
These contractors will be able to work with you through each step. They will have a working knowledge of the space they will be altering and the various problems that could arise in the future (i.e. climate and moisture issues). The best part about working with an individual is the relationship. More so than other contractors, custom builders stake their reputations on every job they do, so it's in their best interests to provide excellent service before, during, and after the project is completed. When a problem arises after a custom job, not only will they want to make the situation right, you'll likely have their cell phone number.
No Comments Yet