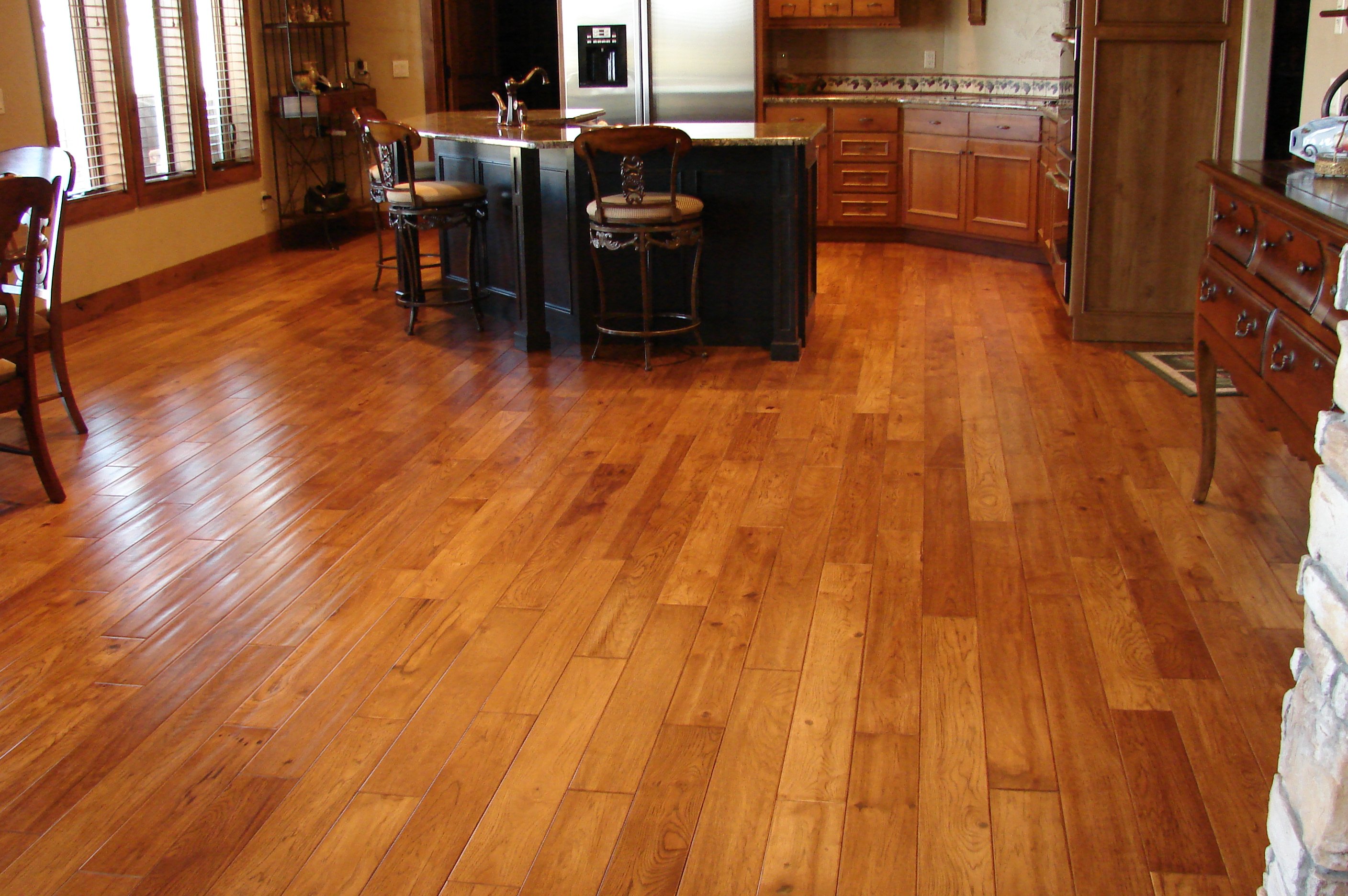 Unless you already have century old marble for your flooring, about the most elegant flooring option is hardwood. With a rise in industry standards, nearly any kind of wood can be used as hardwood flooring, but one in particular is hot right now and you may never have heard of it.
Cypress Floors
If you've never seen Cypress flooring, you might not be able to spot it. It resembles knotty pine at first glance, since it is a species of pine, but it has more earthy tones which give it several advantages.
The subtleness of the browns, ambers and occasional greens make it very compatible with any type of wood, specifically dining room tables, chairs, and cabinets.
The knots and swirls allow for the floor to withstand heavy wear without showing its scars. Many high-gloss, standard hardwood floors highlight their blemishes in the sun's glare or by gouging the stain and finish.
Cypress has a base of blonde wood, although brown-toned knots and currents permeate the grain pattern, which can give the room an open feeling even with darker colors on the walls and cabinets. By clear-coating Cypress floors to showcase its natural color, you eliminate some of the finishing steps with multiple stains and glazes.
Hickory Floors
Hickory floors have been the hardwood of choice for the past 5-7 years. Like Cypress, Hickory brings some other things to the table that the traditional Oaks, Maples and Cherry's do not.
Hickory flooring also exhibits several different shades of browns and tans and can match nearly any stain or species of cabinet wood, so you don't have to worry about clashing with the floor. Hickory floors are like khaki pants, they go with everything.
Hickory is about the toughest wood there is, so its resilience in unmatched.
While Hickory and Cypress are and will be unique flooring trends, respectively, remember they became trends for a reason. Certainly, some people will not like the knots or the golden tones of Cypress or might think the color of Hickory varies too much. However, they are becoming very popular hardwood floor trends not only for their unique color and ability to blend with any material, but also for their durability.
Quick Facts
Cypress is actually harder than Red Oak.
Axe handles are typically made of Hickory.
Cypress floors are often misspelled as Cyprus floors.
Andrew Jackson's nickname was Old Hickory.
No Comments Yet