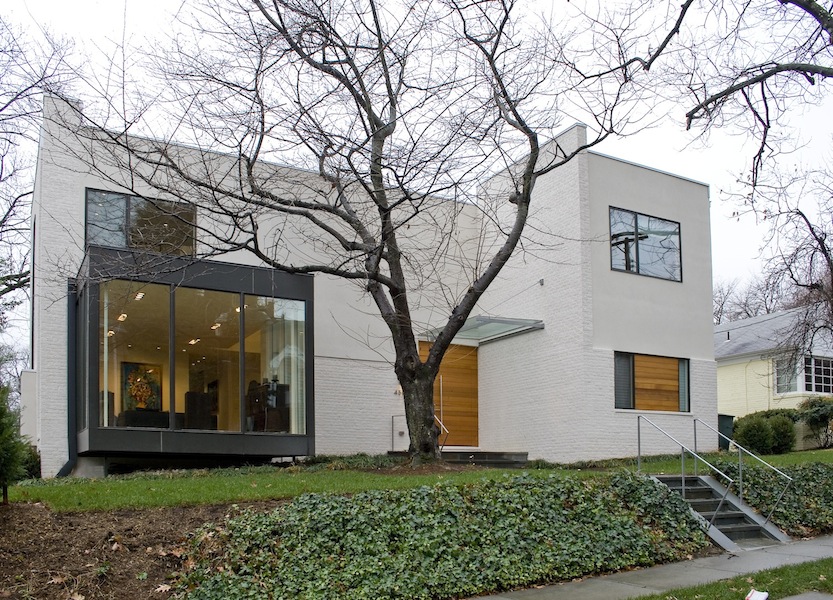 Home automation, energy-efficient appliances and consistent recycling are great ways to green the inside of your home. But what about the outside? With more homeowners looking for ways to go green, the interest in environmentally friendly siding is growing. Here are six types of home siding that will protect your home and the environment.
1. Wood. Modern wood siding comes in a variety of options: cypress, Douglas-fir, redwood, pine and cedar. Each type of wood is a sustainable, recyclable and renewable resource. Most homeowners choose cedar because of its insect- and moisture-repellant nature.
Before purchasing your siding, make sure it's Forest Stewardship Council (FSC) and Sustainable Forestry Initiative (SFI) certified.
Pros: Natural, simple install, energy efficient, recyclable, locally sourced.
Cons: Highly manufactured.
2. Metal. Metal siding (specifically steel) comes from recycled sources like junked cars and scrapped building materials. Steel is easily recyclable, making it a viable option for environmentally friendly siding.
Repurposing recycled steel requires more manufacturing power than wood or other materials, which is a concern for some homeowners.
Pros: Highly recyclable, locally sourced, easy to install.
Cons: Requires manufacturing, poor energy efficiency.
3. Stucco. Stucco is a blend of Portland cement, sand, water and lime. The ingredients in stucco are mostly (if not completely) chemical-free, alleviating seepage and other chemical-related problems.
Stucco requires extensive installation, which means a higher price tag. Brick and vinyl, while not as green, are cost-friendly alternatives.
Pros: Natural ingredients, energy efficient, recyclable, minimal manufacturing, easy to install.
Cons: Labor-intensive install.
4. Fiber cement (HardieShingle). Fiber cement is a combination of wood pulp, cement and sand. The makeup of fiber cement emits fewer dioxins (a by-product of industrial processes like waste incineration and pesticide manufacture) and Polycholrinated biphenyls (PCBs) when burned. Fiber cement is also manufactured to resemble wood and vinyl siding.
Pros: Biodegradable, locally sourced, natural ingredients, variety of looks available.
Cons: Requires manufacturing, not recyclable, intensive install.
5. Brick. Many homeowners choose brick as a green siding option for its simple makeup of ingredients — clay, shale and water. Brick also carries a long lifespan: 100-200 years. The downside to brick is that its manufacturing process is energy-intensive, specifically the baking process: Bricks bake in a 2000-degree Fahrenheit oven for several days.
Green Leaf Bricks and CalStar Bricks are energy-friendly alternatives to conventional bricks.
Pros: Natural ingredients, highly energy efficient, recyclable, locally sourced.
Cons: Labor-intensive install, highly manufactured.
6. Rock. Rock siding is a nonrenewable resource that requires extensive work to install. But, rock facades don't require chemical- or synthetic-based treatments or finishes (in most cases). If you decide on rock siding for your home, speak with your contractor about using locally sourced stone.
Pros: Natural, highly energy efficient, locally sourced, minimal manufacturing.
Cons: Labor-intensive install.

Ready to start your
eco-friendly siding installation

?Find Pros
No Comments Yet