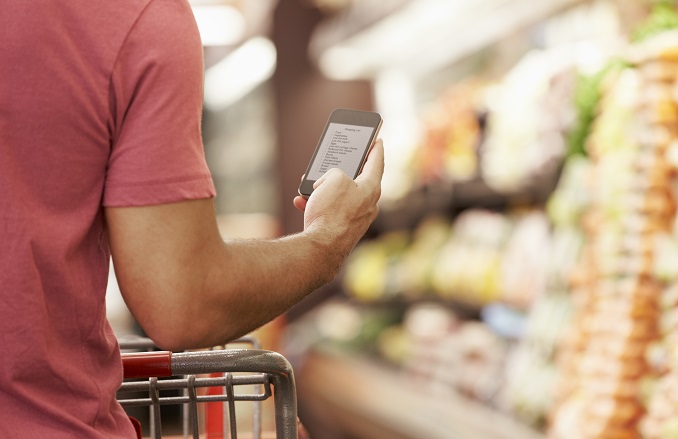 Updated September 2017
Are you a busy professional or parent that struggles to get everyday tasks done? Did you know that you can hire someone to do small tasks and run errands for you? Errand running services have employees on hand that can assist you with everyday tasks. Below hiring the help, it's important to consider the below factors that can affect the cost of the service.
Except for a few services, errand runners charge by the hour rather than by task. Generally, you will have to pay an errand runner $25 per hour for their service.
On This Page:
Cost Per Task

Factors Effecting Rate
Picking Up Dry Cleaning – $30 – $35/ hr.
Errand runners can pick up clothes you want dry cleaned from your house, and drop it off at the cleaners. After a few days, when the job is done, they will pick it up and return the items back to your house. Dry cleaners usually take 2-4 days to finish the job.
Dry cleaning pickup rates amount to around $30 per hour, as it requires driving.
If you have an emergency and want your clothes dry cleaned within a few hours, errand runners can rush your clothes to emergency dry cleaners and deliver them back in a few hours. In that case, you will have to pay extra for waiting and for the urgency of the task.
Dry cleaning rates for emergency services – $35 per hour.
Bank Services – about $35/hr.
Bank services include making deposits and collecting checks. Errand runners can travel to the bank, wait in line, and make deposits or collect checks for you.
This will generally cost you $35 per hour.
Shopping: Grocery, Retail Store and Gifts – $30 hr. + more for additional store visits
Errand runners can make quick trips to nearby grocery or retail stores, like Costco and Walmart, to take care of your shopping. The cost for grocery shopping is $35 per hour. Sometimes, it is also calculated based on the number of stops he or she might have to make. In that case, the charge may be $30 for the first store, and $15 dollars for each additional store.
Purchases are not restricted to just grocery and department stores. They can also purchase any gifts you may need and wrap them for you. The pricing for this service is similar to that of grocery shopping at $30 per hour.
Picking up food – $35/hr.
Food pickup is becoming a popular service offered by contractors. Errand runners can be hired to go to the restaurant of your choice, place the order, pick it up, and deliver it to your place.
Average cost for food pickup – $35 per hour.
Post Office Services – $30/hr.
Whether you need to drop off or picking up packages from the post office, you can hire someone to perform this errand for you. Post office services involve driving, so the rates will fall at around $30 per hour.
Pet walking – $20-$25 per session per dog
Pets should be walked every day for their physical well-being. Depending on the breed of your dog, it may need to be walked multiple times a day. Dog walking rates are around $20-$25 per session. For every additional dog, you will pay about $2 extra per hour.
Car services: Cleaning and Servicing – $30/hr.
Most car owners wash their vehicle once every two weeks. Car companies recommend changing the car's oil every 7,500 miles. Errand runners can drive your car to the wash to get it cleaned or to the mechanic for an oil change.
Since these are driving errands, it can cost you $30 per hour.
Factors Affecting Cost
Errand running services are usually charged by the hour. Apart from the charges mentioned above, the final cost may vary depending on several other factors.
Urgency of the task: Emergency or Scheduled
An emergency requirement could cost you an additional $5 per hour, given the possible limited supply of workers available to perform the work on short notice.
In-house or Driving (Deliveries and Pickups)
In-house errands – $25 per hour
Driving tasks – $30 an hour + $.50 per hour as mileage fees
Timings: Normal or After Hours
Most workers adhere to the traditional 9 A.M to 5 P.M routine. Any service that you need outside this time frame will be considered an 'after-hours service' and could cost you an extra $5 per hour.
A few companies provide a discount of 10% on the pre-taxed amount for senior citizens and new mothers. This has to be negotiated and finalized before signing the papers.
Cancellation
You will be refunded the full amount that you've paid in case of cancellations, as long as you cancel prior to 12 hours before the scheduled time of the task. If you cancel within 12 hours, you may have to pay a $10 cancellation fee.
Why Hire a Professional?
People go to errand runners when they can spare the costs required to make their lives easier. Getting someone else to do your chores can give you free time to relax or focus on other important things. Professional errand runners are thorough with their work, eliminating the possibility of errors.
No Comments Yet