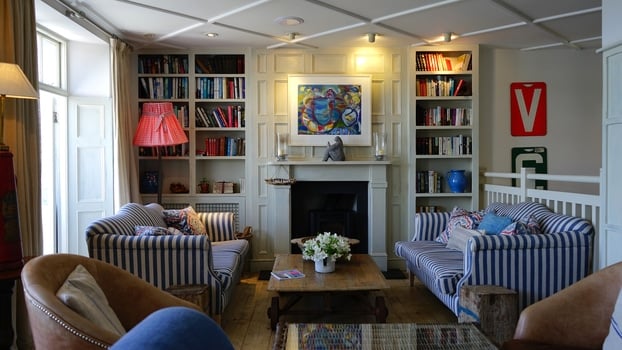 First time homebuyers are often surprised at the amount of work involved not in just purchasing a property, but in setting up house, as well. Homemaking is a far more involved process when you own a house; while landlords and rental companies take care of many of the essentials when you lease, these responsibilities fall to the homeowners once the property is in their names. There are many essentials you'll need right away when you move into your first house and having a checklist to figure out what items you already have and what you need to acquire is a great way to ease your transition from renter to owner.
First Time Homebuyers: Budget Before You Buy
After you turn in your down payment, set up utilities, and the like, it's time to actually begin outfitting your home. At this point, however, many first time homebuyers are stretched to the limit of what their budget allows. Instead of putting items on your credit cards after you move in, it's a good idea to plan ahead for the expense of setting up house. It's smart to price items online, at a hardware store, or home improvement center and create a budget before you purchase your home so that you will have enough cash to cover the essential purchases when you move in.
Setting Up House Checklist: Odds and Ends
While most first time homebuyers allow for things like food, bills, and furniture in their initial budgets, here are a few things that many folks forget about that can cause issues if you're not prepared for them:
Curtains, blinds, or shutters for bathroom, bedroom, and basement windows are essential to meet basic privacy needs. (You may be able to persuade your seller to leave window coverings–even if they aren't to your taste to defer the cost of replacing them.)
First time homebuyers should remember from renting that mats, towels, shower curtains, and waste baskets are necessities, but if the number of bathrooms in your new home is increasing, the amount of these items you need will increase, as well.
You'll also want to make sure that you have doormats for every entryway to help protect your flooring (you own those floors now, and keeping them in the best condition possible won't just look better, but will save you money on replacements and repairs in the long run).
Homemaking Outside of the House
Many first time homebuyers are not used to having to deal with things like lawn care, snow removal, or minor repair jobs around the house. Setting up house is likely to involve purchasing a few outdoor items; putting these items in your budget will help taking care of these new homemaking responsibilities easier.
Heavy-duty garbage cans or bins and bungee cords to secure lids will keep scavenging animals from breaking into them. It's also a good idea to plan on buying some basic garden tools including: leaf rake, shovel, trowel, heavy-duty garden shears for trimming grass and shrubbery, and a rubber hose and nozzle.
Depending on the size of your yard, a lawnmower or weed whacker might be a necessity. Having a heavy-duty push broom on hand can be a lifesaver for basement, garage, porch, and sidewalk cleanup. A snow shovel, ice-breaker, and some rock salt or ice-melt are essential if you are in an area that gets snow.
Having a couple basic tools around can come in handy, especially when you first move in. Most homeowners will find that these hand tools are excellent additions to a house, and will prove useful for years to come: screwdrivers (with plain and Phillips tips), hammer, pliers, and adjustable wrench. Additionally, a power drill, heavy-duty extension cord, stepladder, and heavy-duty flashlight are never a bad idea.
For safety's sake, make sure to inspect your new house and make sure you have properly placed smoke detectors and fire extinguishers; it's a good idea to have existing fire extinguishers filled or replaced when you move in, and don't forget the batteries for your smoke detectors!
No Comments Yet