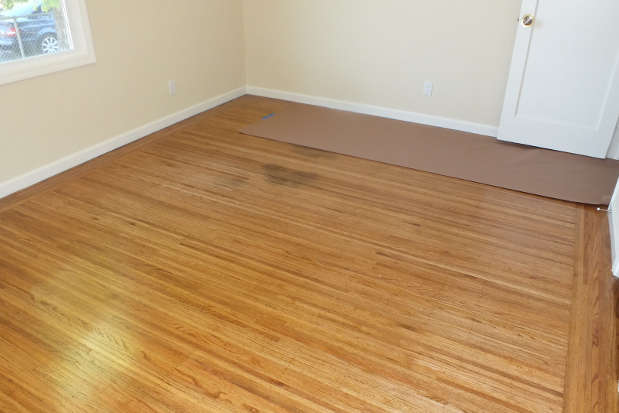 Flooring receives a lot of wear and tear. We walk on it everyday, back and forth, in both shoes and socks. So sometimes your floors may send out an SOS for some extra TLC. Flooring restoration is a task that takes on different forms for different reasons. Maybe you had a recent fire or flood. Maybe it's simply been ages since you've had a deep cleaning. Or maybe a mishap has occurred and some serious damage is in need of repair. Floor restoration contractors are trained to tackle all these situations, and while they may not be miracle-workers, flooring magicians isn't too much of a stretch. Don't give up on your flooring until you've talked to at least one flooring restoration professional.
Carpet Restoration
There's nothing more unappealing than a dirty rug. It's ugly, it smells, and it can dramatically lower the value of a house. So whether you rent or own, at some point you're probably going to be in need of some carpet restoration. Most of the time your carpeting just needs a good bath; but don't wait until it already looks dirty. If it darkens and looks filthy, it means that it's soiled down the roots of the fabric and possibly the pad and sub-floor beneath. So, about once a year, you may want to go beyond vacuuming (which simply uses air pressure to get the dirt out) and hire professional carpet cleaners who use special chemical agents and truck-mounted hot-water extraction to thoroughly remove the muck. It's about $50 a room and you may have to wait for things to dry, but it's worth it. Carpet restoration experts also deal with other specific problems:
Damage: Water, fire, and smoke destruction are always a main concern because you have to act quickly: it only takes 2 days for temporary damage to become permanent. But contractors can repair the pile, remove the odor, and even dry the sub-floor if needed.
Repairs: Why replace, when you can repair. Whether it is minor spots or stains, replacement of small patches, or just switching out the carpet pads, trained floor restoration experts are the ones to call.
Dyeing: If your rugs are fading, wearing, or just need a change, don't replace the entire rug. Instead, call the pros who can come and dye your carpets any shade you want.
Ready to start your
Floor Restoration

?Find Pros
Hardwood Floor Restoration
Often hardwood floor restoration is needed because the finish that protects the wood is eroding from constant wear and tear. Therefore, the most popular, and cheapest, refurbishing method is scuffing and buffing. Since hardwood is such an investment, it's important to keep it in good shape, but it's also important to fix it correctly. So hire a professional who can come to your home and lightly scuff your floors while creating little excess dust. These contractors then lightly coat the flooring with new urethane and wait 1-3 days for it to dry. It'll cost you about $1 per square foot, but if caught in time, it's a better alternative to sanding.
Sanding: Sometimes it's unavoidable. If the flooring is worn down to the wood (you can tell by dripping water on it to see if it's quickly soaked up), if it's warped and bent, or if it simply squeaks, you may have to completely sand and refinish. It's costly and dusty, but once again, worth the price in order to save your initial investment.
Warning: Tongue-and-groove flooring can't be sanded and refinished as many times as planks can. Also, the planks should be at least 3/4 to 7/8 thick. Many new floors aren't this thick which means that if sanded, too much surface is at risk of being lost. Therefore, replacement may be needed.
Replacement: Don't worry. Typically you won't have to replace the whole thing. Trained contractors can often change out small areas as long as the damage is contained, creating a more complete method of flooring restoration.
Repair: They can also remove blemishes, spots, and small stains without creating any more work for the entire room. The average cost for this is usually under $1,000.
Other Floor Restoration
Though hardwood and carpet are common materials in need of repair, if you have alternative materials installed in your home, flooring restoration contractors can still help:
Stone Floors: Stone floors, such as granite, marble, terrazzo, or travertine, may need some occasional upkeep. But beyond cleaning everyday, it may also need an annual coat of polish or sealant, which is far cheaper than replacement. Plus, if it ever gets scratched or cracked, call a pro who can repair, grind, or hone out the blemishes before replacement is required.
Tile: If squares get cracked, address the problem right away: once again, only a small replacement may be required. Also, remember to clean that grout in between.
Linoleum: So if your vinyl or linoleum floors sustain wax buildup or they're curling, coloring, fading, or cracking, it may be time for some stripping and resealing to retain their original look and high-gloss.
Rugs: Yes, there are even specialized contractors out there who can mend oriental rugs and other precious antique materials which may need particular attention.
No Comments Yet