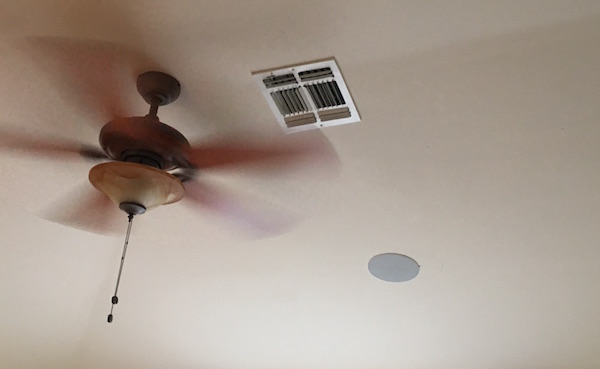 One of the greenest areas of home improvement continues to be one of the most natural. Whether you're looking to improve the overall energy efficiency of your home, or are more concerned with the health benefits of going green with home ventilation, this green guide from HomeAdvisor is here to help.
The Cost of Green Ventilation
Before we get to specific suggestions, let's take a moment to look at the cost of going green. After all, budget is a big concern on any remodeling project, and going green can add to your bottom line. With ventilation, however, you don't have anything to lose. Proven green ventilation strategies such as operable windows, ceiling fans, and whole house fans can significantly reduce your annual heating and cooling costs. And when it comes to adding bathroom and kitchen exhaust systems, the health benefits far outweigh any higher initial expenses you may incur. Finally, when you consider the fact that by going green, you're investing in a better world for your children and grandchildren, it's easy to see the true value of going green is nearly impossible to put a price tag on.
Green Ventilation for a more Energy Efficient Home
Just what can you do to make sure your home is as green as possible when it comes to fans and ventilation? Here's a list of suggestions, starting with how you can green your ventilation for a more energy-efficient home.
Install Ceiling Fans—Ceiling fans are one of the simplest, most economical options available to homeowners looking to increase home energy efficiency. They circulate warm air during the winter for more even heating, and allow you to run your air conditioner less during spring, summer, and fall.
Install a Whole House Fan—Whole house fans are another good option when it comes to home ventilation and efficient home cooling. Installed in the ceiling between your home and attic, these high powered fans cool your home by evacuating hot air up and out through your attic, and drawing cooler, fresh air in through open windows. In warmer climates, they are an effective supplement to air conditioning, while in moderate to cool climates, they can eliminate your need for air conditioning all together.
Install Operable Windows and Skylights—The most effective and energy-efficient ventilation strategy available to homeowners is as simple as opening your windows, skylights, and screen doors. You'll get better results if you open windows and doors on both sides of the house, since breezes will be able to flow through your home easier, while a fan placed in the downwind windows blowing out will get things moving along even more.
Design with Prevailing Breezes and Local Conditions in Mind—If you have a chance to go green earlier in the process rather than later, be sure to take into account the direction of prevailing breezes and winds in your home. By aligning windows accordingly, you'll be able to make the most of natural ventilation in your home.
Ready to start your
green ventilation

?Find Pros
Green Ventilation for a Healthier Home
Green remodeling isn't all about increasing your home's energy efficiency. It also places a strong emphasis on creating a healthier home for everyone living under your roof. Proper ventilation plays a big role in that respect, since it's one of the most effective ways to improve your indoor air quality. When you take into account the fact that the EPA has labeled poor indoor air quality as one of the most serious health risks facing American homeowners, it's clear that it pays to go green when it comes to fans and home ventilation.
Energy-Efficient Ventilation is Healthier Ventilation—All those suggestions mentioned above, including opening your windows, designing for prevailing breezes, and installing whole house fans, are good tips for achieving healthier homes, as well. Fresh outdoor air is almost always preferable to the stale, indoor air trapped inside your home.
Install a Kitchen Range Hood and Vent Outdoors—Kitchen range hoods help vent cooking odors, combustion exhaust, and excess moisture from your home. Be sure your kitchen range hood vents outside, and not up into the attic, however, since venting into the attic can lead to rot, mold development, and other serious moisture related issues. Check our our Appliance Cost Guide for range hood installation costs.
Install a Bathroom Exhaust Fan and Vent Outdoors—In addition to kitchens, bathrooms are major contributors to high moisture levels and poor indoor air quality. Bathroom exhaust fans help to reduce both problems, though just as with kitchens, they need to vent outside if they are to be effective.
Vent Clothes Dryers Outdoors—Clothes dryers can release high levels of moisture into indoor air, not to mention cleaning chemicals, synthetic material toxins, and carbon monoxide. Properly venting your dryer outdoors is a must, and you might want to consider installing an exhaust fan in your laundry area, as well.
Which Shade of Green is Right for You?
While thinking green when it comes to fans and home ventilation is a smart choice for your pocketbook, your home, your health, and the environment, it's not unusual for homeowners to feel a little overwhelmed when presented with the full scope of green remodeling options. If you're feeling unsure about how green you're willing to go, there's no need to worry. Going green is not an all-or-nothing proposition, and any step in a green direction is a step in the right direction— no matter how green you decide to go.
If you do think green is the right shade for your home ventilation needs, talk with your contractor about adopting a green remodeling philosophy, find a contractor who specializes in green building and remodeling, or seek out the services of a green consulting firm so you can be sure that your upcoming fan or ventilation installation is as green as they come.
No Comments Yet