Being prepared ahead of a hurricane warning is the best way to protect yourself, your loved ones and your home.
Store the following supplies together in an easily accessible area in case of emergency: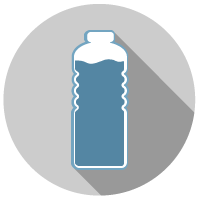 CLEAN WATER
Keep a supply of at least three gallons per person for a three-day period for drinking, sanitation and cooking.
FOOD
Have a supply of non-perishable food to feed your family – including pets – for at least three days. Keep a manual can opener handy too.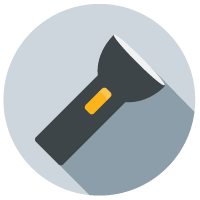 FLASHLIGHT
A flashlight is essential in case of power outage. Be sure to store extra batteries. Never light a candle during or after a hurricane.
PHONE CHARGER
Keep a cell phone charger that will power your phone without electricity (e.g., powered by battery, solar or car).
RADIO
A battery-powered or NOAA radio will allow you to receive information in an emergency or electrical outage.
MEDICAL SUPPLIES
Store a first-aid kit, medical supplies and any prescription and non-prescription medication you may require.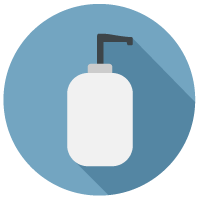 SANITATION SUPPLIES
Keep a supply of hand sanitizer, paper products and bags for use in case clean water becomes unavailable.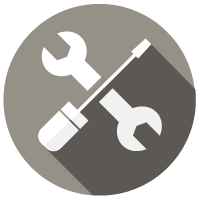 WRENCH OR PLIERS
Have the necessary tools handy in case you need to turn off your power or water supplies as a result of damage.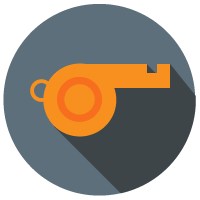 WHISTLE
Keep a whistle for each member of your family to wear in case there is a need to signal for help.
PROTECTIVE CLOTHING
Ensure that you have sturdy shoes and protective clothing – including gloves and dust masks – to shield against debris.
Consult With a Hurricane Recovery Pro Today
Additional Hurricane Preparation Tips:
Identify the elevation of your property and learn whether or not it is flood-prone. This will tell you how your property might be affected during a storm surge or flooding.
Learn where levees and dams are in your area, and understand how they might affect your property during a hurricane.
Assemble emergency kits for each member of your family, taking into account special needs for infants, the elderly or the infirm or handicapped. Also consider your pets' needs.
Learn the evacuation routes out of town and know how to get to higher ground.
Establish an after-storm meeting place in case your family is not all together when it hits. Agree on a few of alternate meeting places in case one or more is inaccessible or unsafe.
Make your home resistant to storms by installing storm windows and doors, reinforcing your garage door, and adding straps or clips to help keep your roof attached to your house.
Keep trees and shrubs trimmed to reduce wind resistance.
If a hurricane is imminent, bring in all outdoor furniture, garbage cans and yard decorations. These can fly loose and cause serious injury or damage to yourself, your home and others.
Make sure your rain gutters and downspouts are clean and in good repair.
If you own a boat, make plans to secure it.
Install a generator.
Consider building a safe room or storm shelter — an interior room without windows — where your family can hunker down.
If you live in a high-rise, know where to take shelter on the lower floors. Winds increase in intensity at higher elevations, so get to the lowest floor you can, but be mindful of the possibility of flooding and try to stay above that level. Generally, this will be below the 10th floor but above the 2nd.
Sources:
7 Comments