A shared vision and attention to detail transform a
one-story ranch home into a two-story Cape Cod.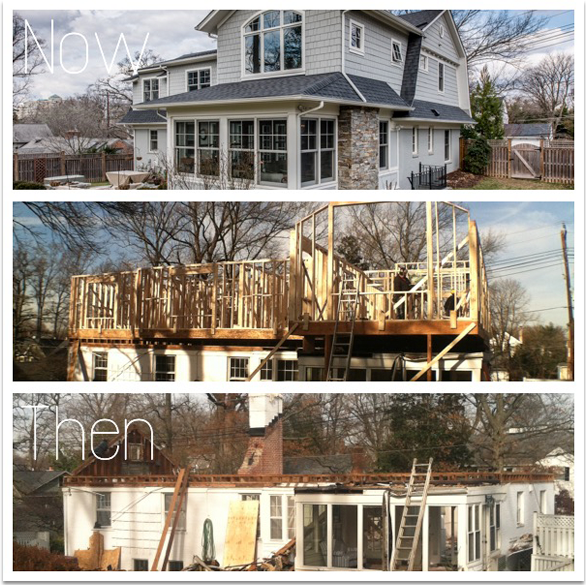 Photo courtesy of Susie Soleimani Photography
After spending her childhood summers in New England and getting married in Cape Cod, Allison Jacob knew she wanted a home with coastal charm. But the single-story, ranch-style house that she and her husband recently purchased was far from an East Coast classic. Fortunately, what their new home lacked in charisma, it made up for in potential.
Selling Points
Since the Jacobs have four children, one of the biggest pluses of their new ranch-style home was its big yard and safe neighborhood. But the house itself needed work. "It was one level and pretty outdated," Allison said. "Our real estate agent told us we could add another level without tearing anything down, and that got our wheels turning. We wanted to stay in the house, so we were willing to make some big adjustments. This was the perfect home for that kind of project."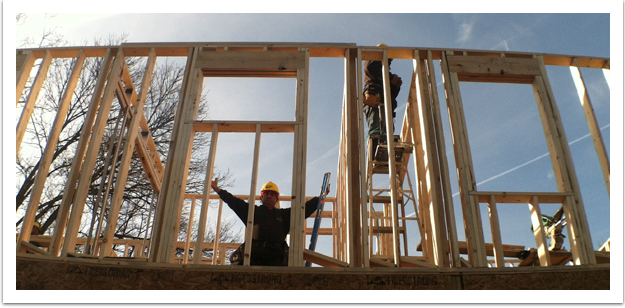 Photo courtesy of Fine Craft Contractors
New Pro Inspires a Decided Vision
The Jacobs knew their ranch-to-Cape Cod conversion wasn't going to be easy. But when they lost their contractor before their demo began, completing their renovation seemed more challenging than ever. Fortunately, help wasn't far. "We were working on a similar project across the street," George Papaheraklis, President of Fine Craft Contractors, said. "We spoke with the Jacobs and showed them our current project — we had good chemistry. It was as simple as that."
But as the Fine Craft team began work on the Jacobs' home, they realized there wasn't a clear-cut plan. "I didn't have any experience with this — and didn't realize how much planning you actually need," Allison said. "We half expected our architect to tell us what we wanted." Fortunately, the Jacobs had help. Fine Craft worked closely with the architect and interior designer to present Allison and her husband with different designs and ideas. This collaborative spirit gave the builders a clear direction and ensured the Jacobs got their desired look.
A Big Start
The first major update was raising the first-floor ceilings. "It didn't make sense to spend all that money and have only 8-foot ceilings," George said.
"So we raised the ceilings another foot — the Jacobs were thrilled! 9-foot ceiling made the home much more grand." The drastic changes didn't end with raised ceilings.
The construction of the second story gave the Jacobs a chance to incorporate signature Cape Cod features like a gambrel roof, shingle siding and dormer-esque windows into their home's new design.
With a second story, the Jacobs also needed a staircase. "Our stairs were something we definitely had to work with," Allison said. But Fine Craft had more than just a staircase in mind. In addition to hand building the stairs to fit the new space and installing custom railing, George also added a balcony that overlooked the interior of the home.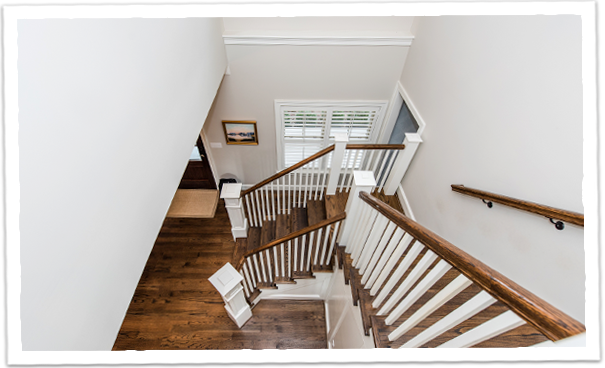 Photo courtesy of Fine Craft Contractors
Major updates weren't happening only in the main living areas. The Jacobs also had changes in mind for their porch and patio. "The porch slowly graduated from a screened-in area to a closed-in sunroom," George said. "After we added windows, we were also able to install flagstone flooring and a gas furnace to make it a year-round space." Additionally, the Jacobs created a patio that wrapped around the entire backyard.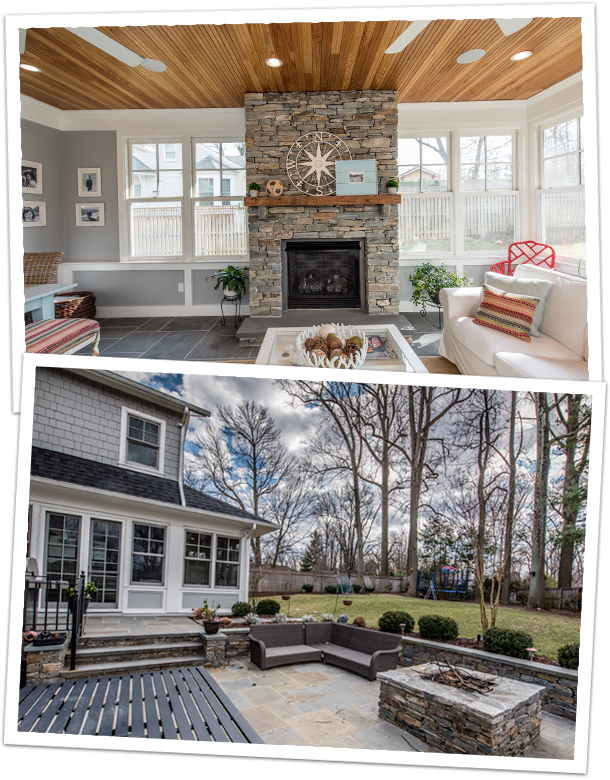 Photos courtesy of Susie Soleimani Photography
Finalizing the Fine Points
Fine Craft wasn't only concerned with the major updates of the home. The Jacobs' renovation also called for a number of detail-oriented additions. "The Jacobs were very particular about the entrance of the home," George said. "I didn't want the entryway to be drywall, so I decided to go with a paneling effect." He also finished off the Jacobs' bathrooms with marble tile, finalized the kitchen with stunning crown molding, and crafted custom storage benches for busy areas of the home.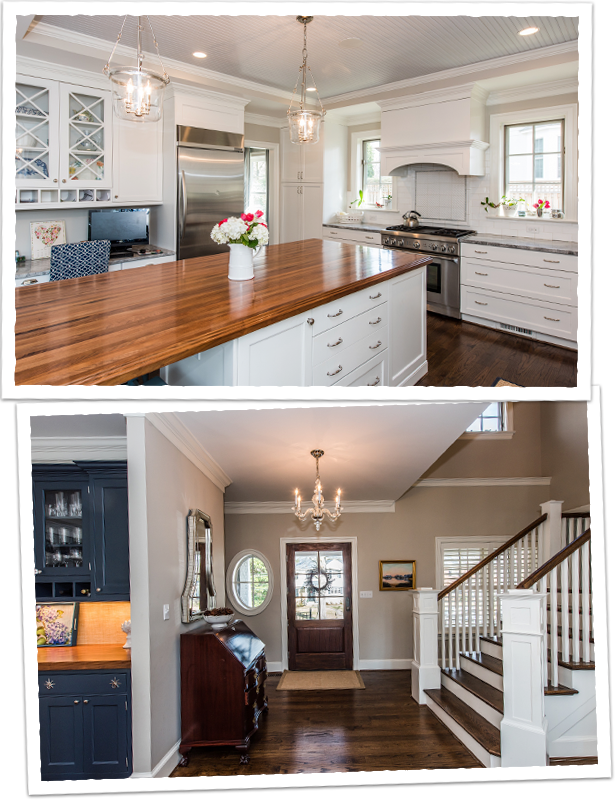 Photos courtesy of Susie Soleimani Photography
Compare Quotes from Local Remodeling Pros
Get Quotes
Then, Fine Craft and the Jacobs kicked off their yard updates by tearing out the old bushes and shrubs and redesigning the home's entrance and driveway. "The stairs in particular were very old and ordinary. We pulled those out, sloped the yard down into an 8-foot retaining wall and wrapped the stairs back up to the house," George said. Instead of using normal retaining wall blocks, Fine Craft hired masons to cut each stone to shape, giving the wall a unique look. "It drove the neighbors crazy, but it gave the entrance the look we wanted," George laughed.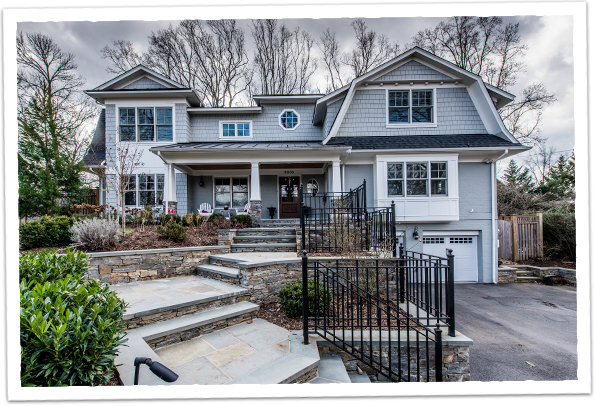 Photos courtesy of Susie Soleimani Photography
A New Home
"We have the nice porch out back and the kids have their own space too. I'm from a big family and we have lots of friends in the area, so this is perfect. We're very comfortable," Allison said.
The Jacobs weren't just happy with their new home, they were also thrilled with their pro. "We didn't have a single roadblock that affected our move-in date. George and his guys were here regularly, and they even worked weekends toward the end," Allison said. "They also included us in every step of the process."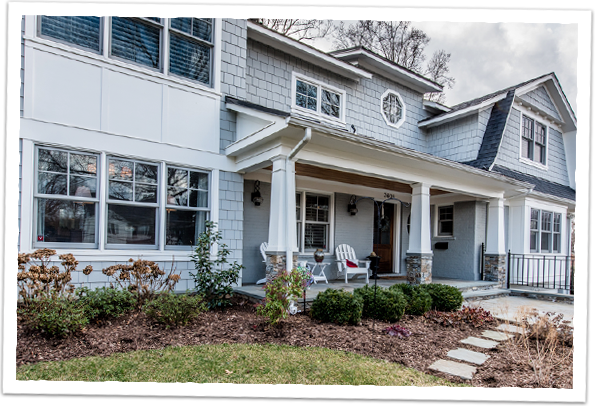 Photos courtesy of Susie Soleimani Photography