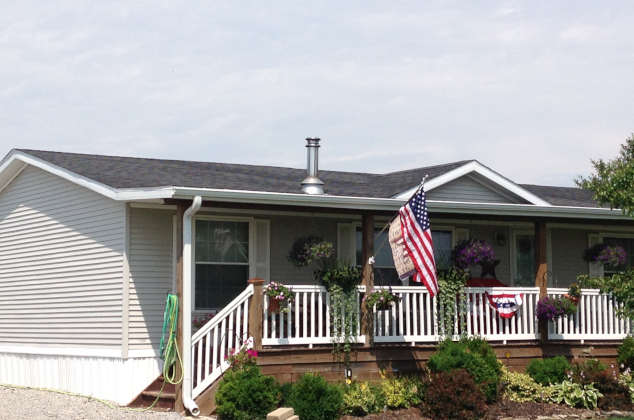 Modular homes are housing units constructed section by section in a controlled setting, transported to the site for final assembly, and comply with the same local and state building codes as conventional home building. Although the basic premise behind modular house construction has been around since the 19th century, the practice really came into its own after WWII with an unprecedented need for new housing units. The short construction times were a huge advantage. A similar surge was seen along the Gulf Coast in the aftermath of Hurricane Katrina. In the last 60 years, the technology and capabilities surrounding modular house construction have expanded exponentially, continually offering better design options and more cost-effective strategies. Today, about 10-20% homes are constructed using this method.
Advantages of Owning a Modular Homes
Homes are built in factories, with quality control being maintained by constant inspection throughout the construction process.
They are engineered for structural durability. A well-built house is a home that is easier and less costly to maintain.
Additional factory insulation and precision building techniques make the modular house an energy efficient conservation home. The result leaves you with little maintenance and lower energy bills.
Manufacturers have many different design plans for you to choose from.
Standard plans can be customized to suit particular tastes and lifestyles.
Delivery time averages six weeks from purchase.
Ready to start your
Home Construction

?Find Pros
Don't be Fooled by Words, Stigma, Myths
Modular homes are only one type of "manufactured" home. Manufactured homes can refer to the innovative and respected form of new home construction, properly referred to as modular home building, or it can refer to temporary housing alternatives, such as mobile homes. But the two home building methods are worlds apart. In terms of quality, longevity, and reliability, modular and traditional on-site homes have much more in common than mobile homes. As such, you shouldn't feel in any way ashamed to announce your home has a modular construction design. In fact, given the costs and durability, you may need to be careful not to boast too much your choice of home construction.
Find a Modular Home Builder
Look, you can read about the nuts-and-bolts of modular house construction until you're green in the face. Whether this is the answer to your new housing start really boils down finding the right builder in your area. Different home building companies do various things really well. Some excel at maximizing cost savings. Others can finish a home and have it ready for your site in just a few weeks. Still others are great at offering the same level of design options with modest cost savings. The ability and cost of transporting the home to the site will also fluctuate substantially. All these considerations and more will need to be discussed before you sign any contracts. Yet, just as big a mistake lies by signing a contractor with a conventional home builder without talking to and soliciting an estimate from local, modular home builders.
No Comments Yet