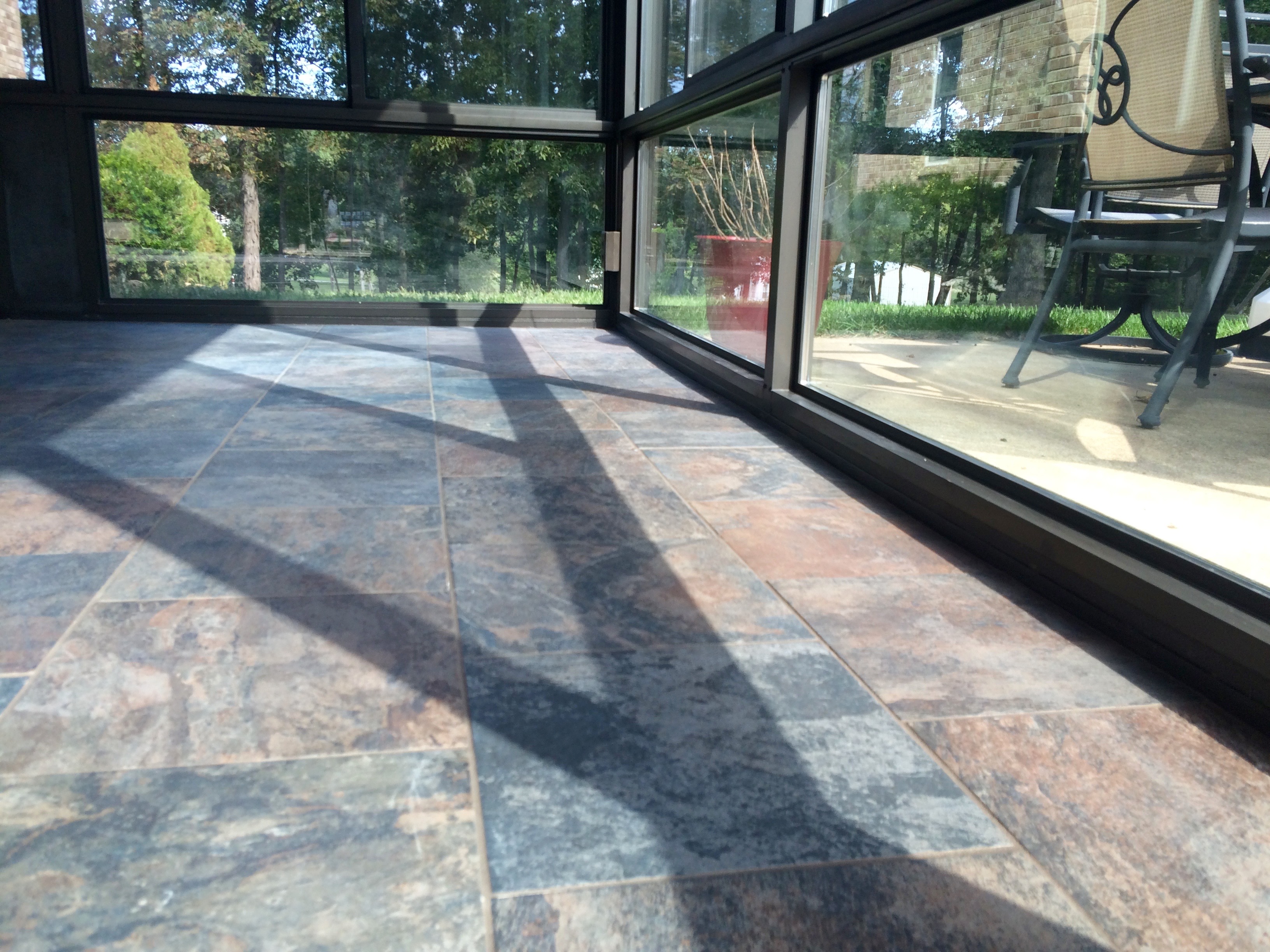 While many people immediately associate it with figurines and toilets, porcelain can be found in other places around the home, as well. On shower walls, countertops, or anywhere you like, porcelain tile can really show other tile who's boss—and look good doing it.
Porcelain Tile Makeup
Porcelain tile is a type of ceramic tile, though it is made from finer, denser clay and is fired at higher temperatures. Additionally, porcelain tile is tougher, more scratch resistant than other varieties, and more durable and resistant to stains.
Porcelain Floor Tile
Porcelain tile can be used anywhere you want an excellent performing, good-looking surface. It works great in kitchens as countertops or wall coverings and is also a good choice for showers and bathroom walls. Where it really shines, however, is in flooring.
Porcelain floor tile looks great when it is put down and will look good for years to come with very little maintenance. In high traffic areas, porcelain floor tile is an excellent choice and will out perform other tiles in both long-term appearance and durability. Some porcelain floor tile is made to look like stone, and while it might hold up just as well, it will cost less.
Porcelain Tile Maintenance
Cleaning porcelain tile is a breeze. Its surface absorbs very little moisture, so spills that might seep into another material and cause a stain can easily be wiped up with a damp cloth. To maintain it, porcelain generally only needs to be cleaned with water or a mild detergent. It is the perfect material for those who want good looks with very little effort. Repairs typically aren't very expensive either.
Other Porcelain Benefits
Since the clay it is made from is so dense and the firing process so hot, porcelain tile ends up being not just hard but harder than granite.
The color of porcelain tile is not just on the surface but runs down through the tile. This means that the color will stay the same as it wears down (which, in itself, will take a long time).
Porcelain tile is considered a quality building material and is, therefore, a selling point. Putting it in a home will not only be a good choice for those who live there but will increase the value of the property, too.
Drawbacks of Porcelain Tile
Though it truly is a great material, it is pricier than other types of tile. It is as easy to install as other kinds of tile, but any tile installation will be somewhat time-consuming. Porcelain tile itself is very easy to clean, but where you have such tile, you will also have grout, which is notoriously difficult to keep pristine. Anyone looking to install any kind of tile should make sure that whoever puts it in seals the grout well. No matter how nice the tile looks, ugly, stained grout can ruin the effect.
17 Comments