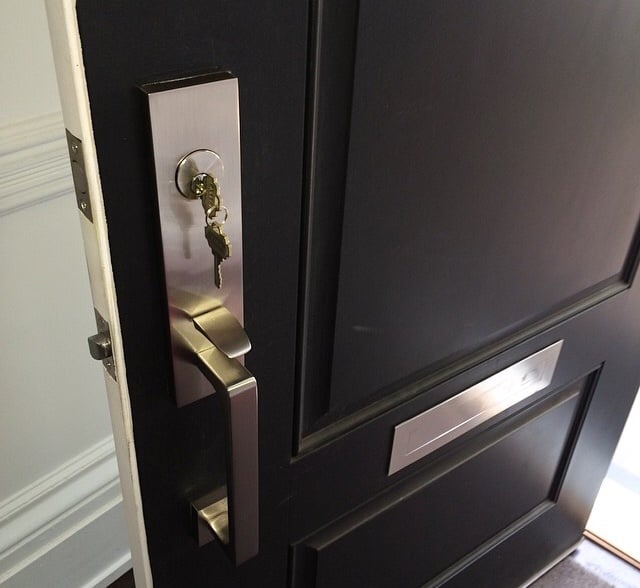 The first thing you probably think of when you think of a locksmith is getting locked out of your car. While this is easily the most common locksmith service, there are several instances where a locksmith can be useful around your house, too. Some of the most common services provided by a residential locksmith are: changing the locks to keep out unwelcome guests, opening the door when you are locked out of your home, and inspecting your house after a burglary, earthquake, or fire.
24-Hour Locksmiths
Since many of the tasks performed by residential locksmiths are needed during times of urgency, many of these professionals offer or specialize in 24-hour locksmith services. 24-hour locksmiths are rarely called to make locks or plan home security systems; while they may be able to handle such tasks, 24-hour are usually hired to perform lock-picking, lock repair, and other urgent keying services. When an issue does not require immediate attention, a 24-hour locksmith is often a more expensive option than a non-emergency residential locksmith company; the former will show up quickly, no matter the time, and will typically charge a premium rate for their prompt appearance, while the latter will give you a better price by scheduling your visit in advance.
If the worst happens and someone does break into your home, your first call is going to be to the police, but it's not a bad idea to call a 24-hour locksmith, either. They may be able to tell you exactly how the perpetrator entered your home. Plus, your locks probably need to be replaced, anyway. However, if you have enough time to make an appointment with a residential locksmith, he or she can test your entrances and give you an honest appraisal of your home's security, possibly stopping a break-in before it happens (without the off hour surcharge).
Modern Residential Locksmith Services
Modern residential locksmiths are far more advanced and offer many more services and technologies than those of a decade or two ago. Well beyond conventional lock-picking and replacement, these professional now deal with electronic and magnetic locks that are the very height of technology. Most residential locksmith companies offer a combination of locksmith services and home security systems, including home safes, intercoms, secure doors, windows, and gates with the latest technologies such as fingerprint readers. Of course, no home security system is impenetrable, but you can get pretty close. The casual burglar won't be able to get in, and the experienced burglar is probably going to pass over your home in favor of one that is more accessible.
Hiring a Residential Locksmith, the Safe Way
When you hire any contractor to come to your home and perform a service, it is important that he or she be trustworthy. However, when dealing with a residential locksmith or home security service, it is particularly important to hire someone reputable, as their work is responsible for keeping your household safe and they will leave your home with an intimate knowledge of how to get back in. In the case of a 24-hour locksmith, you won't have too much time to check references before you choose the company you will hire, and that means you'll need a different way to tell if a company is going to provide you with excellent, trustworthy service.
Of course, you should never hire a contractor whose only connection to you is a flyer left on your car windshield or doorknob; while there are probably some good companies that advertise this way, it is also the preferred method of advertising for con artists! Finding contractors in a phone book is a step in the right direction, but there are few (if any) ways to tell the difference between a reliable, reputable company from a poor one by simply glancing at ads on a page. Matching homeowners with reputable contractors in their area is what companies like HomeAdvisor are all about. Not only must each of our contractors pass through a rigorous ten-step screening process, we allow homeowners who go through us to leave comments and reviews about the service they received from particular companies. These comments not only give you a chance to see how well a specific contractor has met the needs of another homeowner in the past, the chance for positive reviews gives each of our contractors an extra incentive to do a great job!

Ready to start your
locksmith project

?Find Pros
2 Comments