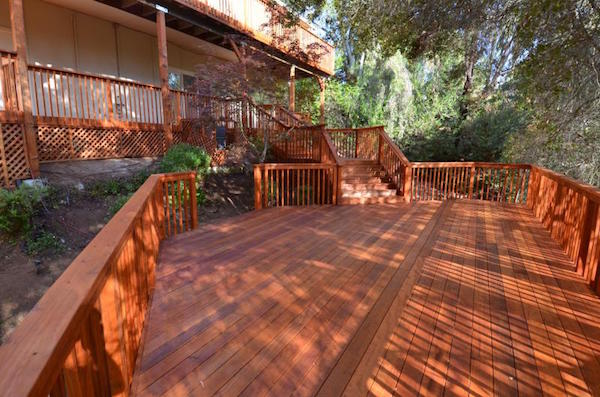 If you have a two-story deck, it's important to maintain its underside. Here are three benefits of under-deck staining:
A boosted lifespan. A two-story deck is more vulnerable to weathering than smaller, one-story models. Under-deck staining helps lock out moisture and preserve your deck's strength.
Upgraded looks. The underside of a two-story deck can attract mold, stains and wear that don't appear on the topside. Under-deck staining will keep hard-to-reach spots looking great. And, you'll impress impress friends and family with your deck's attractive aesthetics — from above and below.
Pest repellant. Some pests will burrow into unstained wood and damage the strength and aesthetics of your decking. Staining helps to reduce the risk of pest-related deterioration and preserves the strength of your deck. Still, if you notice damage with your decking, call a pest control pro to remedy the problem.
No Comments Yet