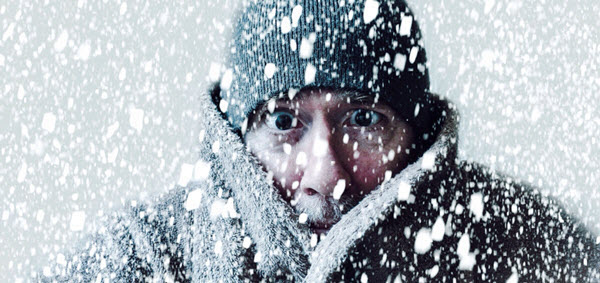 Struggling to warm up cold leads? Not to worry. With the right strategy, you can turn any missed opportunity into a hot lead. Here are five tricks to renew client interest and win back jobs.
#1 End the conversation on a positive note
Lost or cold leads aren't dead leads. Always remain courteous and positive if a homeowner has hired someone else or isn't responding. An amiable approach to cold leads will keep the door open for future dialogues.
#2 Leave call-to-action voicemails
Action-oriented voicemails create a sense of urgency and encourage a response from potential clients. Stating the benefits of a timely callback or listing the potential risks of waiting to begin a project will inspire homeowners to act on your offer.
You can also use call-to-action voicemails to highlight the benefits of choosing your business. For example, if you have a web presence, invite potential customers to read your ratings and reviews. Hearing from past customers builds a sense of trust and positions your business as a go-to authority.
#3 Make your contacts count
Reaching out without a strategy will annoy potential customers and hurt your chances of reestablishing communication. Here are a few tips to dial up the effectiveness of your follow-ups:
Call at the right time: Calling a cold or warm lead during the workday increases the likelihood of a missed or ignored call. Try to catch potential clients on the way to work, during lunch or before they settle in for dinner.
Be polite: Phone etiquette is an important part of reheating cold leads. Always speak clearly in an upbeat and positive tone. Find a quiet place to talk if you're working around a loud job site.
Provide contact information: Always state your name, company name, the reason you're calling and how you can be reached. This is especially important when leaving voicemails — don't be afraid to repeat your phone number twice.
Also, be sure to catch up on lead details before following up with a potential client. Job type, customer name and date of last contact are crucial starting points when reaching out to cold leads.
#4 Send handwritten follow ups
Handwritten letters are a great way to follow up with potential customers — especially if it has been several weeks since your last contact. Taking the time to hand write a letter demonstrates your dedication to customer satisfaction and a personal interest in your clients' needs. Be sure to include important contact information in your letter and always close with a simple call to action. Encouraging a response from your lead will increase your chances of a call back.
#5 Use the web to stay in touch
An online presence is the perfect way to reconnect and follow-up with potential clients. Including your website on business cards or encouraging homeowners to visit your site during a pitch is an easy way to boost homeowner confidence and maintain an open line of communication. Another bonus is that websites allow you to collect emails. Reaching out to cold or warm leads via email is an effective way to reconnect with potential customers. You can also use social media platforms like Facebook to make it easier to contact and engage with leads.
No Comments Yet