Why is My Septic Tank Alarm Going Off?
See if We Have Top-Rated
Plumbers in Your Area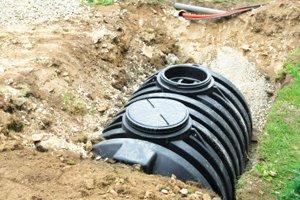 Q: I have an eight-month-old house with a septic system with an electric alarm. What would cause the alarm to go off? There is no indication of blockage but we have received four inches of rain in 24 hours.
A: The septic system alarm is going off because water is getting into your tank. It could be just groundwater from the excessive rain, but there could be more serious reasons, too. In similar situations plumbing professionals have encountered broken water lines near the septic tank and sometimes new tanks are not sealed properly.
Although excess groundwater would eventually drain on its own, to be safe, you probably should have it checked to determine exactly where that extra water is coming from and eliminate future headaches.
Kathy Maynard has been matching homeowners with home improvement contractors since 1990 and has written scores of articles advising homeowners how to find, hire and work with reputable service professionals. She also authors Weekend Warrior, a weekly home improvement column in The Sacramento Bee.
More Tips & Advice For Your Home
Related Articles
Recent Articles