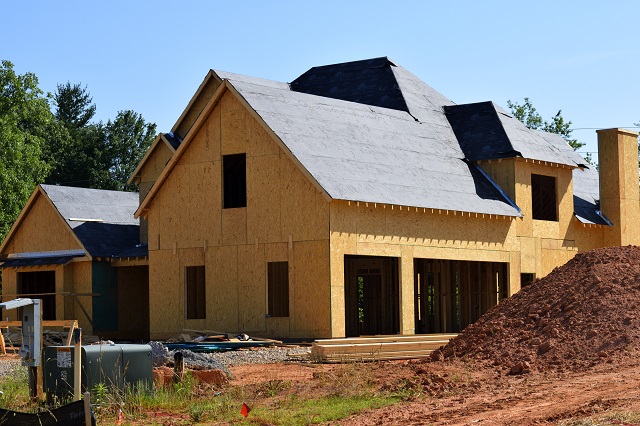 Thinking of building the home of your dreams instead of buying one already on the market? Not so fast. There's research to be done, and it's vital to the success of your project. Consider these three things before planning out your dream home and affecting your financial security.
Remember Your Resale Value
While it's important to have the home you've always wanted, it's also important to realize that you might not live in it for the rest of your life. This is why you should always build a home with its resale value in mind. You want the most return on investment (ROI), which means making sure a few, basic features are checked off the list:
Make It Energy Efficient: Energy-efficiency is a huge consideration for home buyers today. And even if you never resell your new construction, it's helpful to build a home that uses the least amount of energy to heat, cool and operate. This means putting in energy-efficient appliances, windows, doors and insulation. Talk with your builder about the energy-star rating of the materials he or she plans to use in your home, and insist on ones that meet at least the minimum standards for efficiency. Talk about Low-E window coatings, cool roof colors, radiant barriers and more before purchasing any materials.
Keep It Green: Aside from being energy-efficient, your new construction will maintain a higher resale value if it's Green-Certified. Green materials are available in everything from flooring to water pipes to HVAC ducts. Using materials that are sustainable and easily sourced are earmarks of green construction, but it doesn't stop there. How you develop your lot, how well you use your resources, whether your water system is efficient — these all count toward Green Certification. Visit the website of the National Green Building Association(NGBA) to learn more.
Stay Comparable to the Neighborhood: Your new construction should also fit with other homes nearby. You don't want to build a million-dollar home in an area where the average home price is $250,000, for instance, because the less-luxurious homes will pull your own resale value down. It's better to be a less-expensive home in an upscale neighborhood. This pulls your value up when it comes time to sell. Your home should not be over-improved when compared to other, similar homes in the neighborhood, or you'll lose big on your ROI should you ever need to sell.
Stay Neutral: Yes, it's your dream home, and you should have the features you've always wanted, but steer clear of odd, inconvenient or inexplicable designs when building your home. For the big considerations that are difficult or costly to change — things such as floor plans, driveway materials or roofing, opt for traditional layouts and finishes over customized ones because they'll appeal to a wider audience when it comes time to sell. To add your own personal touches, use easy fixes such as wall color and decor. These are much easier and more economical to change out if the need arises.
Vet Your Contractor
Choosing the wrong contractor can be catastrophic to your plans when it comes to building your dream home. Aside from work not getting done on time or not at all, you could face costly interest charges and penalties from your lender should your time frame veer too far off-course. If you've never worked with a professional contractor before, it's vital that you vet your home contractor thoroughly.
The Federal Trade Commission offers sound advice on choosing a solid contractor if you're not sure where to begin.
Ready to start your
Custom Home Build

?Find Pros
Understand How Financing Works
Financing a new construction is very different from obtaining a mortgage loan in several ways:
Good Credit: Because there's no existing structure to use as collateral, a strong, established credit history is vital. Interest rates are typically higher on these types of loans as well.
Plan Ahead: You'll need to produce a realistic budget, a timetable for construction and a nicely detailed plan that outlines the project in order for the loan to be considered.
Bank Supervision: Expect to be a bit more micro-managed than a typical homeowner, at least during construction. Most home construction loans come with strings attached that require regular inspections by bank representatives to ensure that the money borrowed is being spent the way it was initially requested.
Loan Life Stages: Your short-term construction loan will roll over to a mortgage loan upon completion of the build and payment to the contractor.
Of course, there are other options for financing your new home.
Short-Term Construction Loan: Taking a short-term loan to pay for construction allows you to take a new loan once construction has ended. This route helps you shop around when it comes to comparing the best interest rates and terms.
Builder-Financed Construction: This simply means that the builder pays the costs of construction, and upon taking ownership of the home, you take a mortgage to repay them. However, you should be aware of potential pitfalls of being prematurely approved with this type of financing.
In a nutshell, it typically costs more to build a new construction than it does to purchase one already on the market. You should know this up front to feel your project was a success.
Research is the name of the game when it comes to taking the plunge into home construction. Know what's expected of you. Understand what you should expect from those assisting you, and leave plenty of room for setbacks and unexpected circumstances in order to have a successful build.
1 Comments