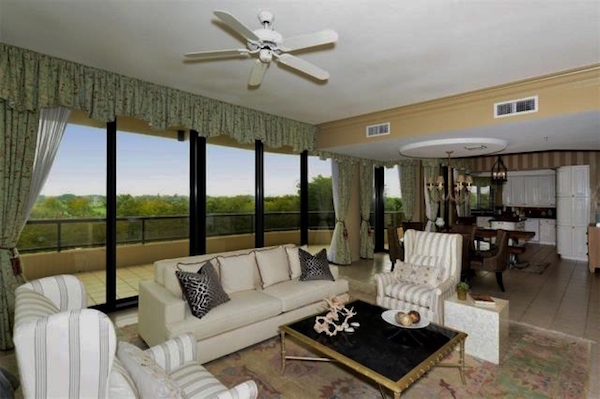 It's heading towards late summer and your house still has that "For Sale" sign out in the front yard. Remember, it's not your house anymore, so you may have rearrange a few things in order to make it seem like somebody else's dream home. Here are the top five reasons houses don't sell, and how to go about addressing these particular predicaments.
It's a Buyer's Market
All real estate is local. So depending on what part of the country your house is in, it could be that the buyer's have the leverage in that area or neighborhood. A high price can quickly turn off a buyer and prevent them from entering the door. It's the hardest thing you'll have to ever do but don't be afraid to lower the asking price. You or your realtor will need to check what recent, comparable homes have sold for in the last few months to get an accurate picture of what buyers will pay for your home. In areas where it's a buyer's market, you will need to aggressively price your home in order to catch the eye of the limited amount of buyers. Keep in mind that it is the market and facts that dictate how much your home is worth, not what you think it should sell for based on the money you've invested in it.
Adverse Investments
You've spent a lot of time fixing your home, but did the money go to the right places? For example, there's nothing wrong with sprucing up your landscaping, but if you have a backyard full of decks, fountains, and streams, yet your kitchen is dated and falling apart, you may be not be getting the proper mileage out of your remodel. Even an outdoor pool isn't a great bargaining chip since only 20% of buyers (aside from the Southwest) look for this in a house. So if you're struggling to sell and still have equity built up, think about renovating a few key areas. The biggest sellers are kitchens and bathrooms. Other rooms may take a fresh coat, but these two areas are crucial. And don't get crazy with granite counters or hardwood floors (this could actually inflate the price, making it less marketable). Instead, refinish the cabinets. Replace a vanity with a pedestal sink. Get a couple new appliances. These small investments instantly double the appeal of a room.
Don't Live in the Dark
You have a great house but can anyone see it? It's amazing how sellers spend time and money on renovations only to not highlight these selling points. What's even more remarkable is what a little light can do to a room. Open up the space by adding natural light or larger windows (even if this means just opening the drapes). Take down the dark, busy wallpaper and wood paneling: not only is this stuff probably outdated, it can make a room feel claustrophobic. Repaint the walls a lighter shade and install light fixtures (or add more if needed). Install spotlights in your yard or track lighting under the cabinets to highlight counter space. Buyers want their future house to be open, airy, and inviting, so just a few brightening installations can help a small room become roomier.
That Is So You!
Two words you never want to hear at an open house: "That's . . . interesting!" Yes, you've made your house a home. You've made it part of your personality. That's great, but when you're selling it's not about you. Therefore you have to remove your life from the space and allow the buyer to imagine their life moving in. It's hard to cut the apron strings, but keep your as home neutral as possible. This doesn't mean you have to paint every wall white (this sterile remodel can actually decrease its value), but strange never sells. Take down the animal heads from the study. Remove the keg fridge from the kitchen. Most people don't own a ping pong table, so get it out of the living room and into the garage. Get rid of the leopard-print rugs. Take down the "interesting" art pieces. Eliminate anything that appears unusual to the rest of the general population.
You're On Stage
Staging is important to conceal the blemishes and highlight the features. It's not unethical to put your best foot forward. You're just trying to get buyers interested; inspections and negotiations come later. So hide the eyesores: put a slip cover over an old couch, cover the A/C unit with a window treatment, or place a rug over a stain. Then enhance the selling points: clean the windows, cut the grass, set out flowers in the kitchen, and light candles in the bathroom. And if you're already moved out, rent furniture for the open house: a furnished home always looks bigger and better than an empty space.
No Comments Yet