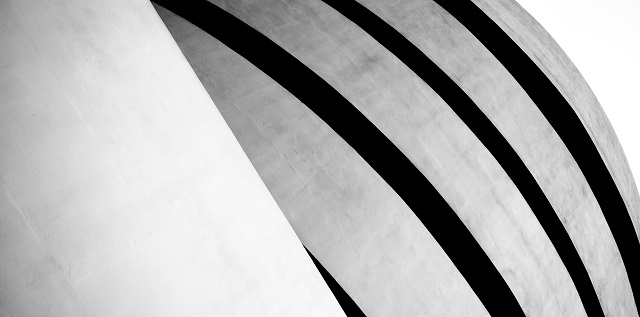 Frank Lloyd Wright is known as one of the most significant modern architects in American history. His influences are still felt through the modern-day structures of American homes, buildings, and skyscrapers.
Who Was Frank Lloyd Wright?
Frank Lloyd Wright was an architect and an educator in the span of his life. Although he had Wisconsin roots, his career took him from Chicago to Arizona.
What Was Frank Lloyd Wright's Style?
Wright's style had a strong emphasis on the natural beauty of each building. He cared less about lavish decorations and more about letting the beauty of each structure speak for itself.
How Many Buildings Did Frank Lloyd Wright Design?
With a constant desire to improve architecture and styles, Wright designed more than 1,000 buildings in his lifetime, of which 532 were constructed. Many of his buildings were residences that have since been added to the National Register of Historic Places.
Prairie School Architecture
Following his move to Oak Park, Illinois, near Chicago, Wright opened up his own architecture firm, where he cultivated what is now known today as Prairie School architecture.
This specific style was based on his inspiration from the American Midwest and the way the landscape was crafted with perfect charm.
Taliesin Fellowship
In 1909, Wright left behind his wife and family, fleeing to Europe with Martha Borthwick Cheney, a wife of one of his clients. After a few years, both Wright and Cheney returned to the U.S. and lived in a house he built and named Taliesin.
But in 1914, one of Wright's servants attacked Borthwick and her two children with a hatchet and set the house on fire. He immediately rebuilt the house, but it would burn down again 11 years later.
Wright rebuilt the house again, and he went on to develop his own school of architecture, naming it the Taliesin Fellowship.
Fallingwater Residence
In his later years, one of Wright's students was Edgar Kaufmann Jr. During Kaufmann's stay as a student at Taliesin Fellowship, his parents came to visit and fell in love with Wright's style and design. Shortly after, they commissioned him to build a house on their property that perched over a waterfall. The house he built would become known as Fallingwater.
Early Life
Frank Lloyd Wright was born in Richland Center, Wisconsin to William Carey Wright and Anna Lloyd Jones on June 8, 1867.
Wright's father was a preacher and a musician, leading the family to move around from time to time due to his ministry work.
As he went through childhood, Wright spent many summers with his mother's family in Wisconsin, and the landscapes there inspired his taste for nature.
Following his parents' divorce, Wright went on to study engineering at the University of Wisconsin, but he later decided to pursue his true calling in architecture.
Wright's Death and Legacy
Wright died at age 91 on April 9, 1951, leaving behind a legacy that is still felt today. Due to his contributions to the classic American architectural style, architects revere him as one of the greatest of their profession. In addition, many of his buildings have been declared national landmarks and become tourist destinations.
Frank Lloyd Wright on the Internet
Do you admire Frank Lloyd Wright's work? Have you always fantasized about building your own home? Take a small step toward that goal. Talk to an architect in your area to see if the home of your dreams can become as real as Fallingwater.
No Comments Yet