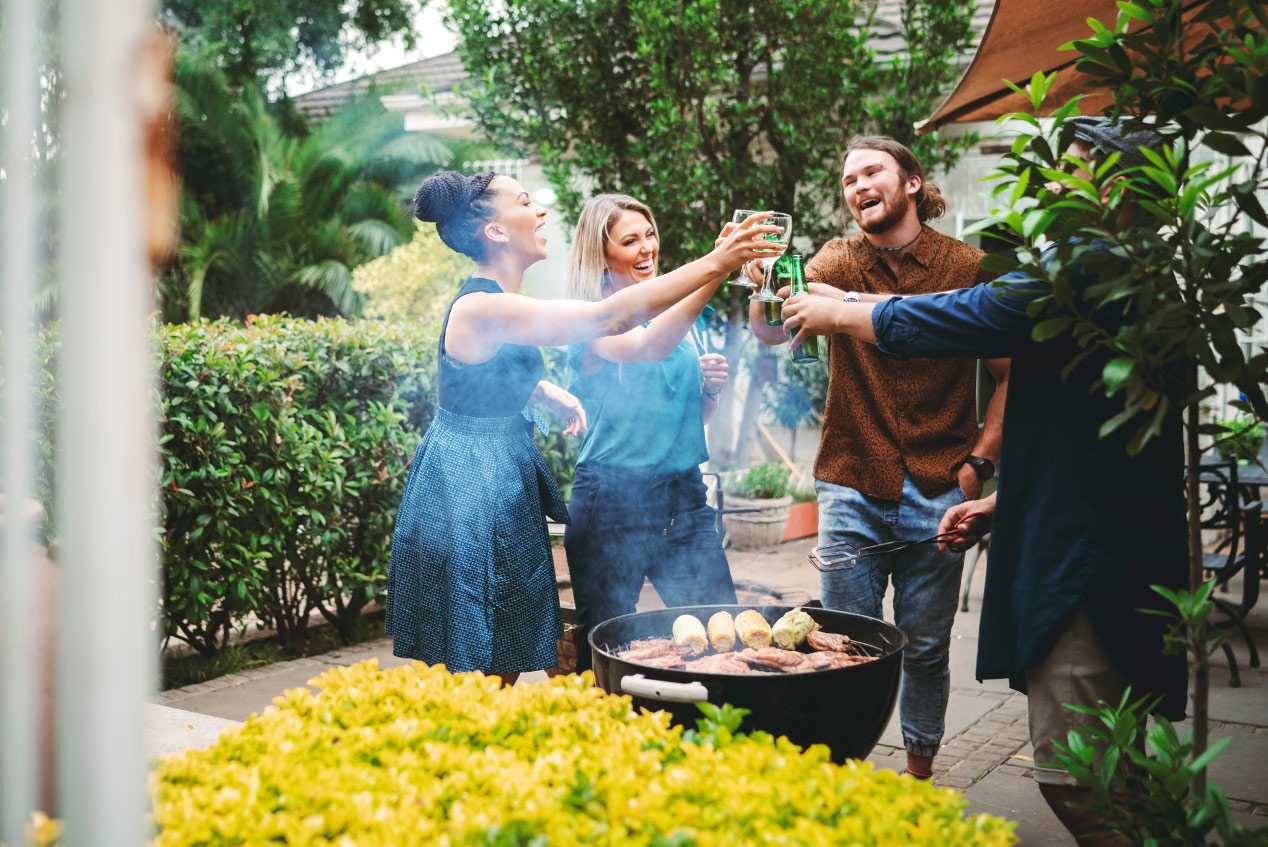 Photo: Stígur Már Karlsson / Heimsmyndir / E+ / Getty Images
If you live near a busy street or have neighbors with a clear view into your backyard, you may find it difficult to enjoy your space in peace. Some houses sit too close to one another, which can make a backyard feel cramped. Whether it's to block unsightly views or create a safe space for your family and guests, there are plenty of backyard privacy solutions to consider.
From wooden fence cost estimates to DIY gardens, there are numerous options to match your lawn size and budget. We've put together a list of 20 backyard privacy ideas to make your space a relaxing hideaway.
On This Page:
Backyard Privacy Fence & Wall Ideas
Fences and walls not only add privacy to your backyard, but they can also provide security to the home and boost curb appeal. A backyard privacy fence or wall may be ideal for families with young children and pets to help create a barrier between the yard and other houses or the street. Here are some recommendations on backyard fence and privacy wall solutions.
1. Elegant Wooden Fence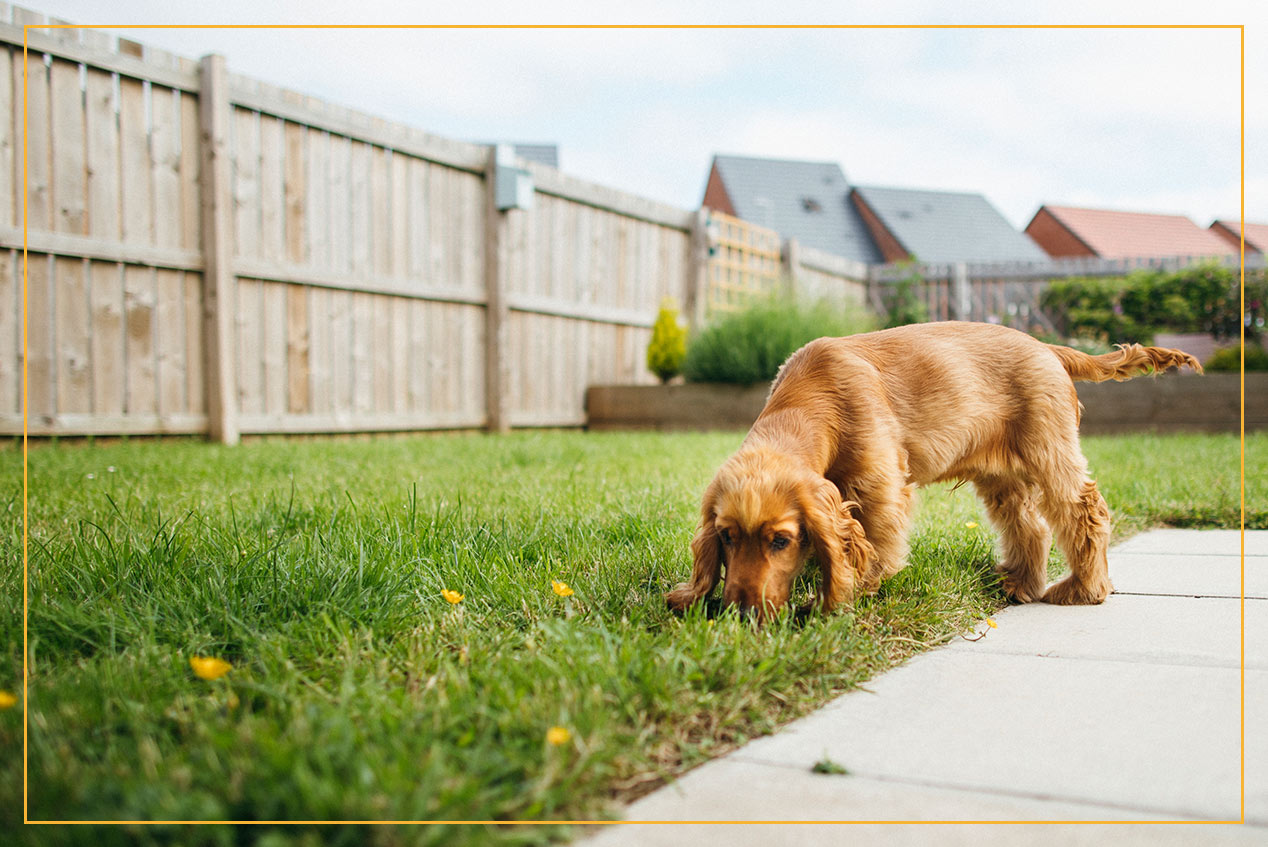 Photo: SolStock / iStock / Getty Images
Wooden fences offer a quick solution for backyard privacy and will work year-round. Installations with architectural elements, such as a lattice top, can add an elegant touch and complement the architecture of your home.
To prevent weather damage and rotting, you can treat the wood with a sealant. Power-washing and painting the wood every two to three years can also help freshen it up and help maintain the appearance.
Pro Tip: Research your municipality's requirements before building your fence or wall. Some homeowners' associations may impose height or material restrictions. You may also need to request a land survey quote to define your property's lines before installation.
2. Closeable Slats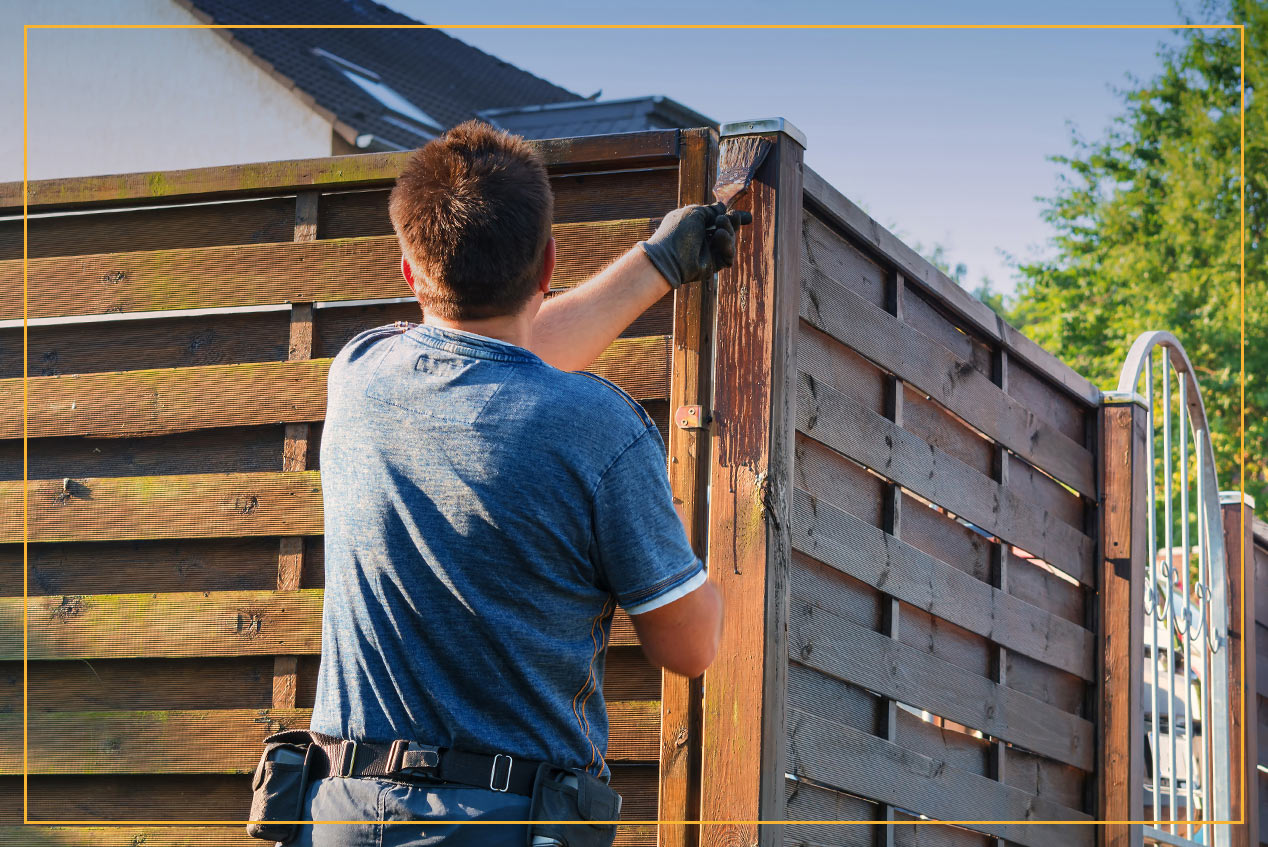 Photo: John-Fs-Pic / Shutterstock
In addition to the classic vertical plank style, wooden fences come in various designs and styles. You can get creative with the wood placements by adding vertical, closeable slats to the installation. Open and close features allow you to ventilate the panels like vertical blinds and can serve as additional privacy to your space.
3. Stone Wall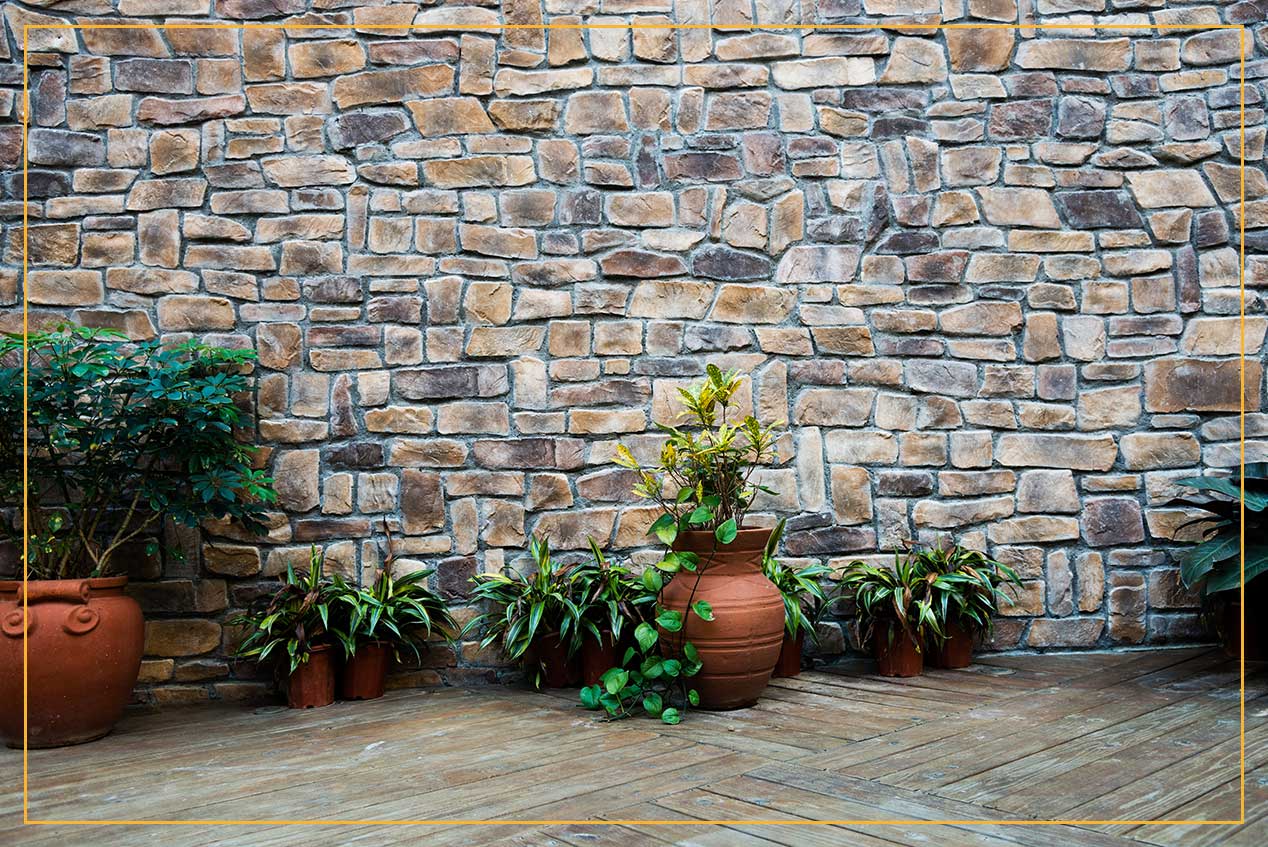 Photo: baona / iStock / Getty Images
If you prefer low-maintenance landscaping, a stone wall is a long-lasting option that's resistant to rot, mildew and weather. This type of backyard privacy wall also works as a strong barrier from wild animals and other intruders while offering a classic, stylish look.
Stone comes in a variety of colors, sizes and shapes, and works well as a natural backdrop for gardens or water features.
4. Traditional Picket Fence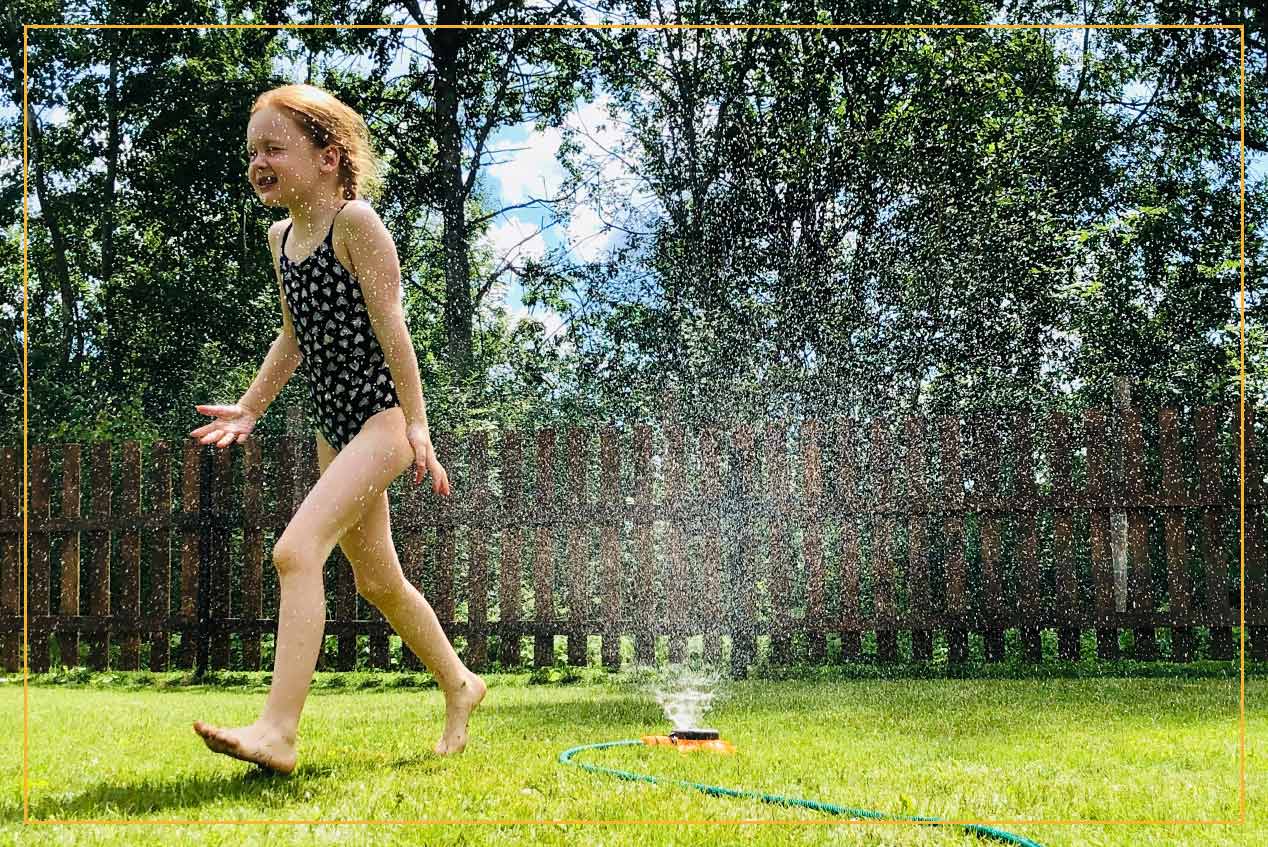 Photo: Elena Rabkina / Unsplash
A traditional picket fence, generally painted white, blends well with a beach setting or a cottage home and can give off a cozy curb appeal. The white color can also serve as a simple backdrop to the vibrant hues of a colorful garden.
Picket fences may not necessarily keep people from seeing into your yard, but they can still make your space feel more private and protected. While picket fences are traditionally wooden, they're also available in vinyl or PVC materials that are zero maintenance.
5. Brick Wall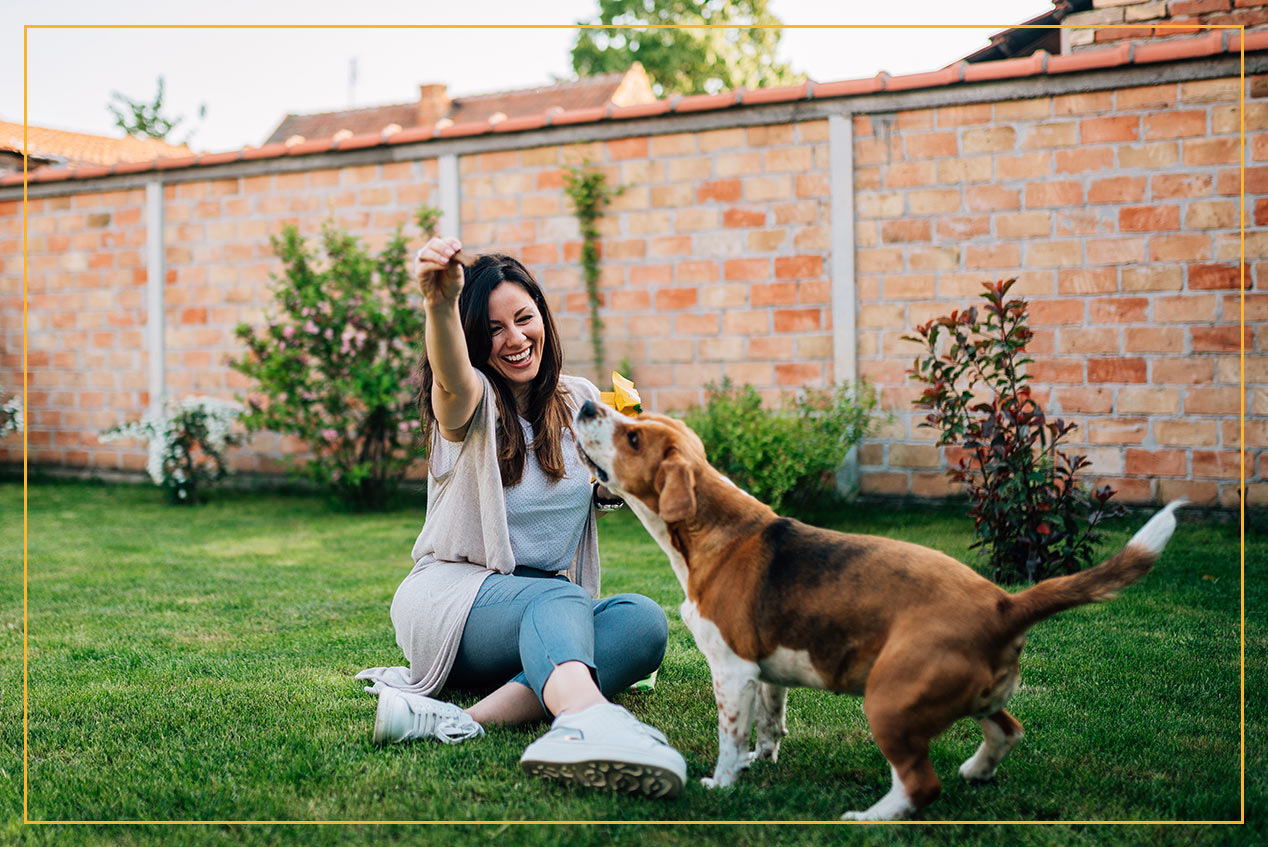 Photo: nortonrsx / iStock / Getty Images
Brick walls can create the utmost backyard privacy and protection while adding a charming, modern appeal to your space. Although more expensive, brick is incredibly durable and relatively maintenance free. In addition to seclusion, brick helps to block out noise from busy streets, making it ideal for homes in bustling cities.
6. Composite Fences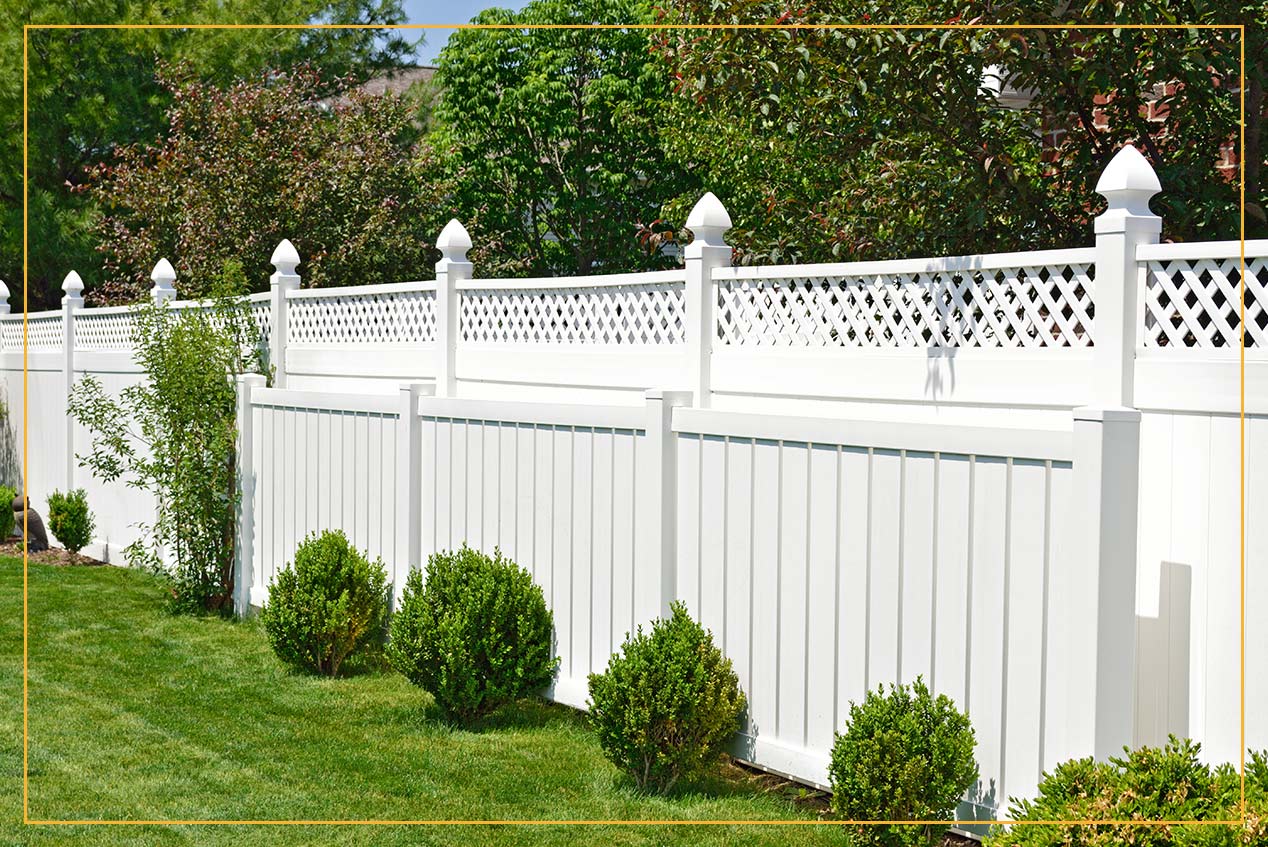 Photo: ghornephoto / iStock / Getty Images
Composite fences, made from a mixture of real wood and recycled plastic, serve as an eco-friendly alternative to standard wood fencing. Composite fences don't need as much upkeep as traditional wood fences, only requiring occasional cleanings, and they better withstand extreme weather conditions.
You can buy composite fencing in various styles, such as panels or pickets, as well as add decorative patterns to suit your tastes.

Photos: shironosov / iStock / Getty Images; brizmaker / iStock / Getty Images; KatarzynaBialasiewicz / iStock / Getty Images; uzakphotography / iStock / Getty Images; blackCAT / E+ / Getty Images; freemixer / iStock / Getty Images (from the top)
Backyard Privacy Ideas Using Plants
From flowers and shrubs to trees and vines, plants can add privacy to your backyard while also creating a natural ambiance. If you lack a green thumb or the time to maintain your garden, you can hire a gardener to assist and advise you on the plants that work best for your climate and space.
7. Wall of Greenery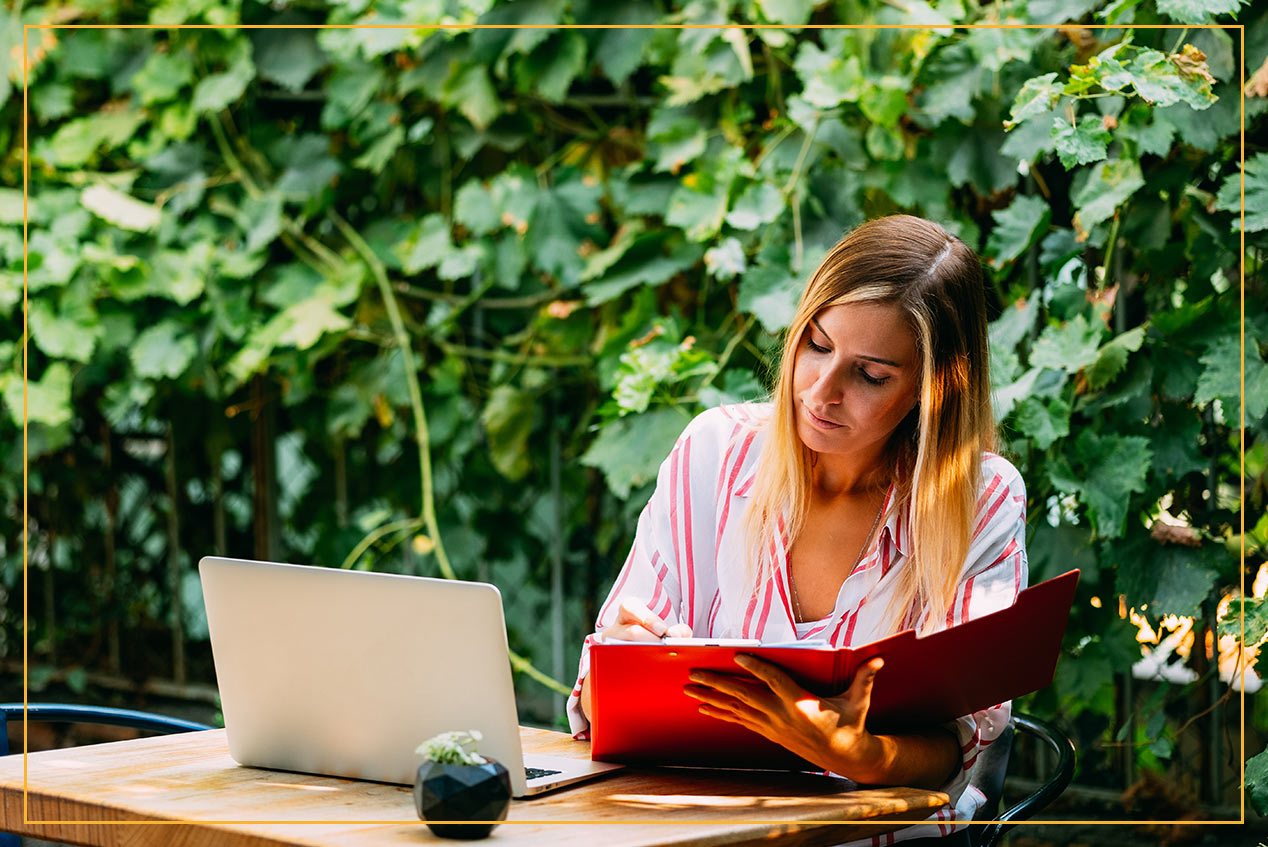 Photo: AegeanBlue / iStock / Getty Images
Vertical gardens, or "living walls," are walls covered entirely with greenery. You can create a wall garden using succulents, moss and other low-maintenance plants that are easy to mold and shape.
The advantage of greenery walls is that they receive direct sunlight to help them thrive. Not only do vertical gardens look impressive, but they also provide protection and insulation from rising temperatures.
8. Plant-Covered Fence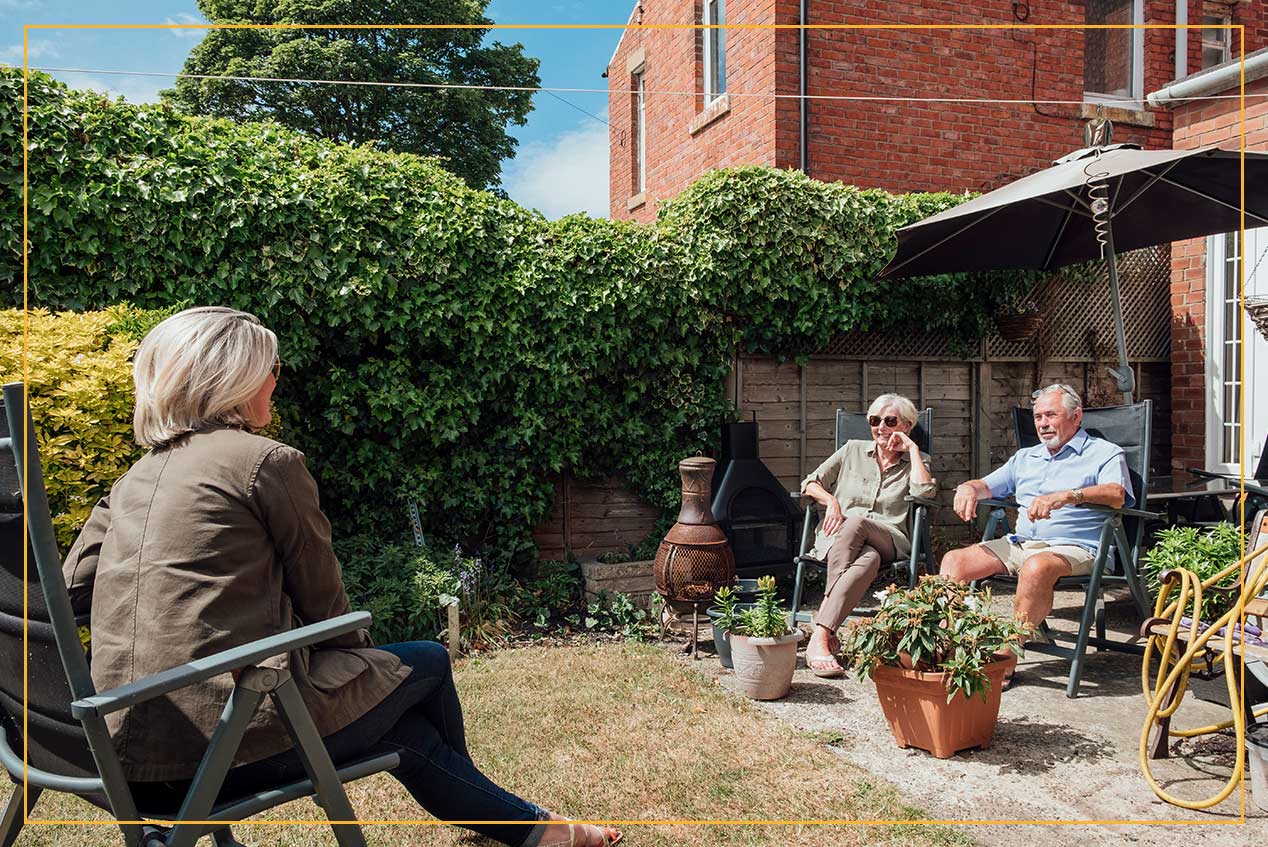 Photo: SolStock / E+ / Getty Images
If you're a plant parent, consider adding several to your backyard fence. A lattice fence, for example, has cut-outs that you can use to hang your plants.
This helps add more privacy to your yard and frees up the lawn space for other decor and outdoor activities. You can also grow vines on your fence as an alternative look, which provides additional screening.
9. High Hedges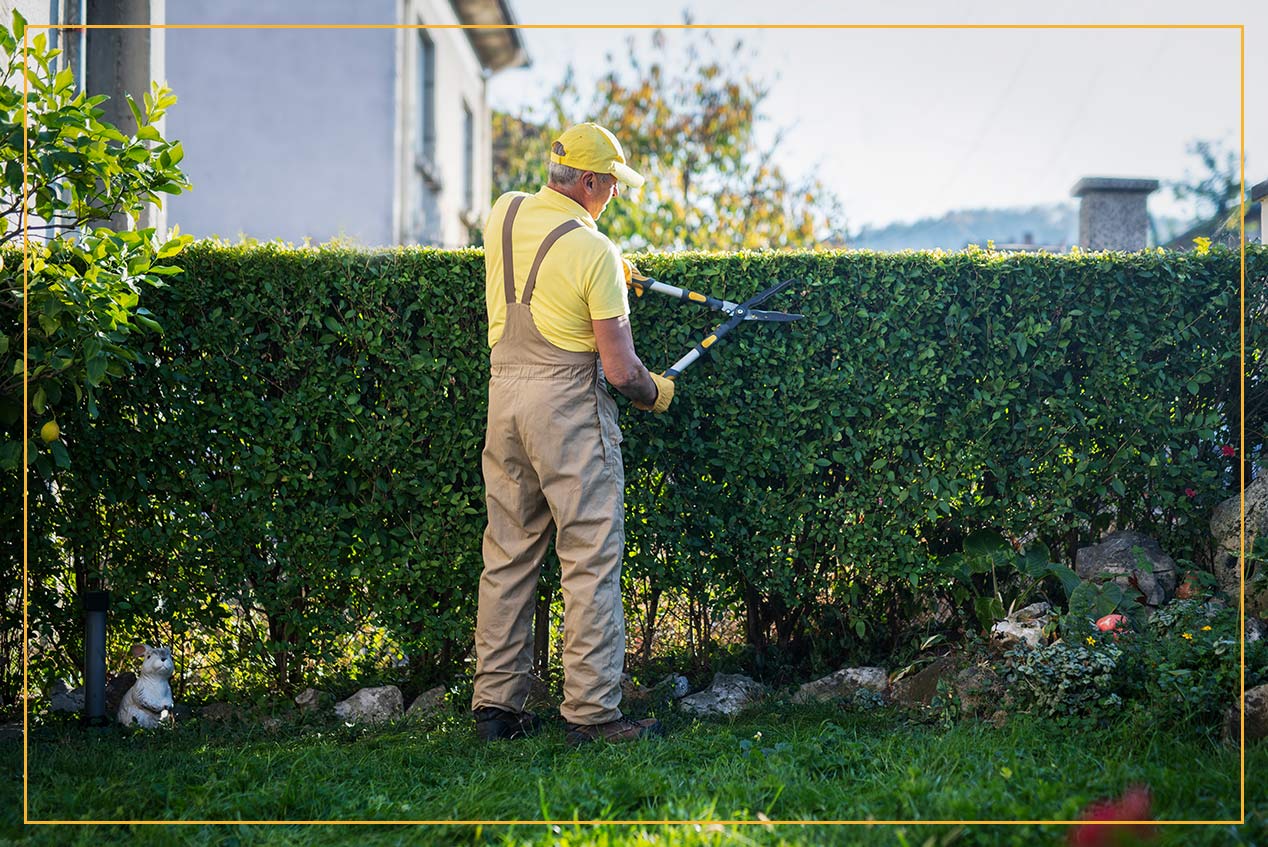 Photo: ArtistGNDphotography / E+ / Getty Images
There are thousands of fast-growing plants that last year-round. The Green Giant Arborvitae, for example, is an evergreen that can grow as much as 3 feet per year until maturity.
Evergreens are popular backyard privacy ideas since they maintain their color and structure year-round. Since hedges typically require a fair amount of maintenance, hire a local backyard designer to help sculpt them to stay within the height requirements.
10. Bamboo Wall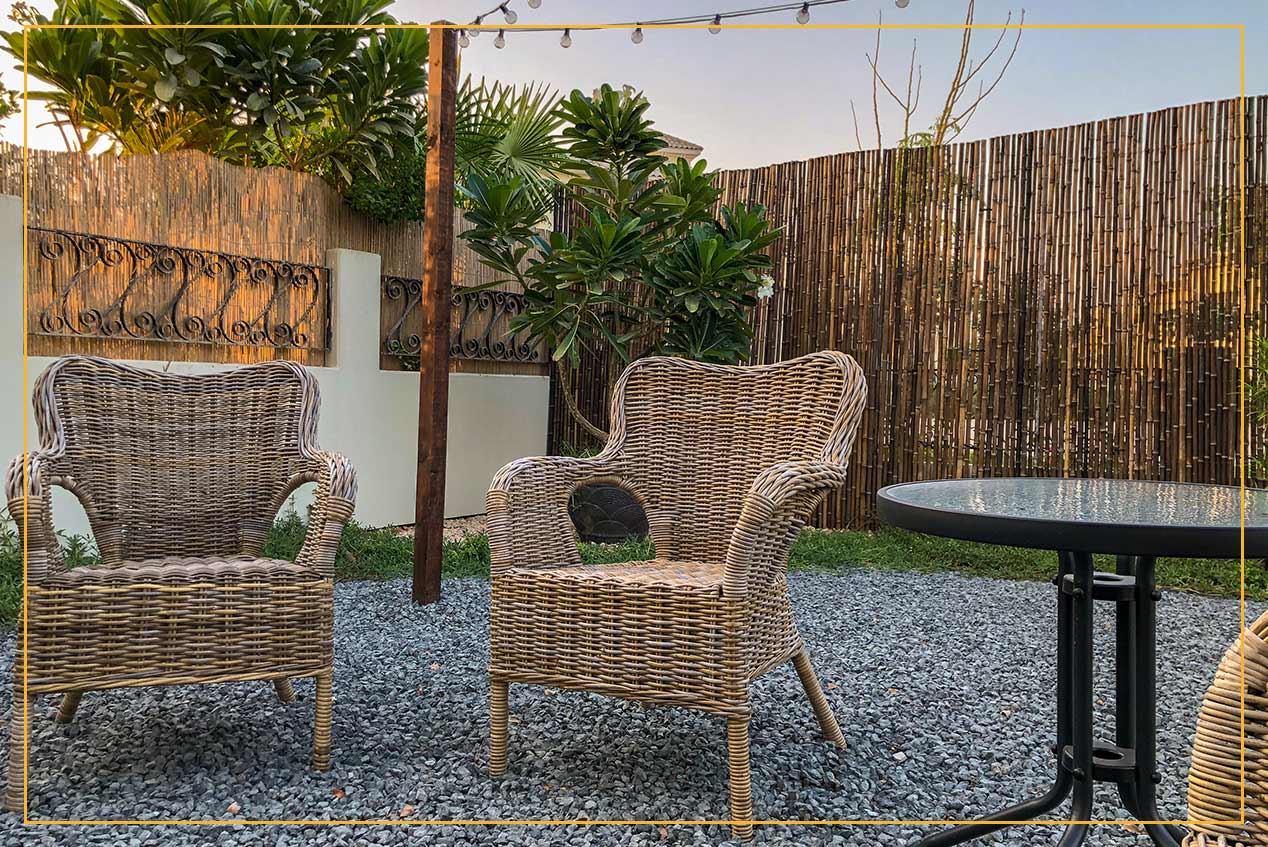 Photo: GCShutter / iStock / Getty Images
For a tropical, unique style, consider bamboo. Like arborvitae, bamboo grows fast and high, creating natural privacy. From fencing rolls to bound stalks, bamboo is a versatile and sustainable privacy option that is extremely resistant to harsh weather conditions and UV rays.
The flexibility and diverse colors of bamboo allow you to be creative, so you can transform your backyard into an exotic retreat and cozy hideaway.
11. Potted Plants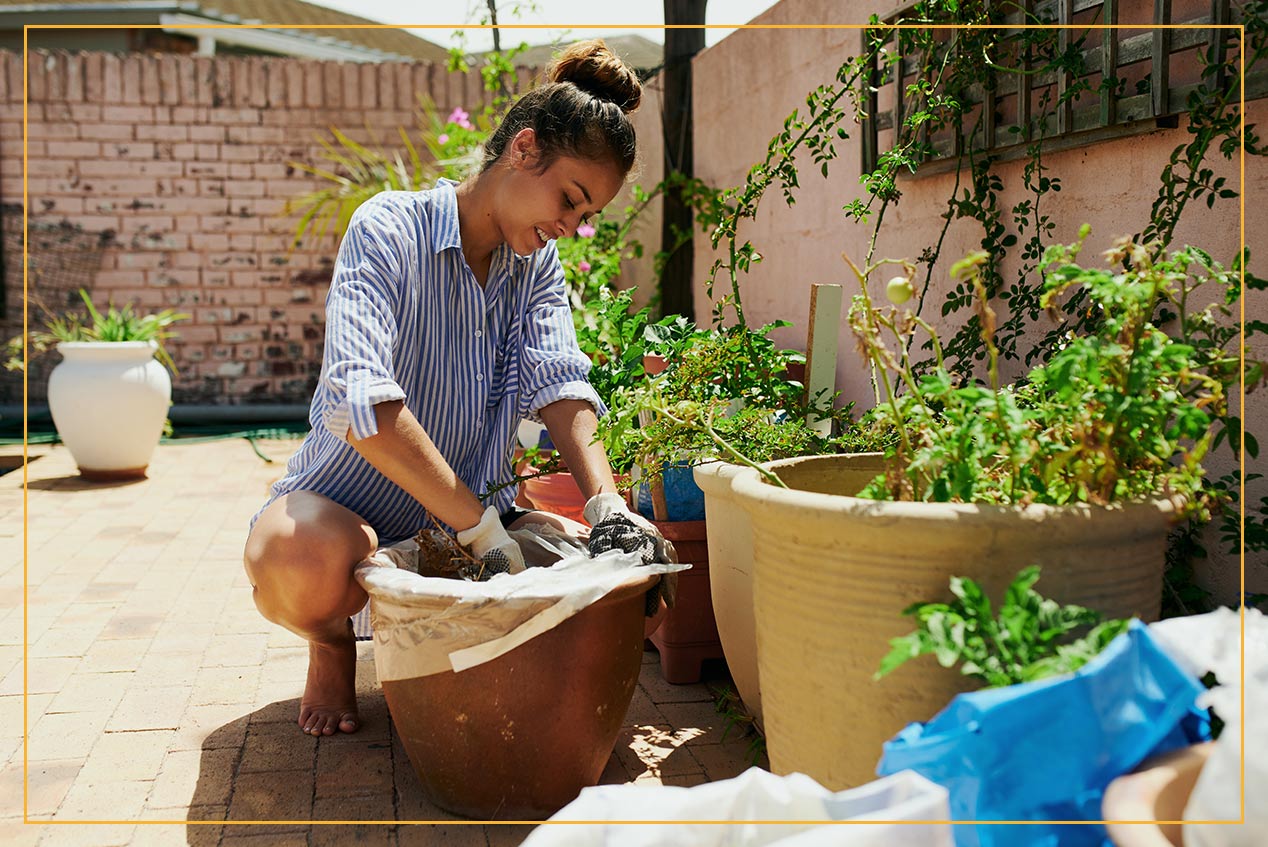 Photo: Adene Sanchez / E+ / Getty Images
Bamboo, as well as many other durable plants, can spread out of control fairly quickly. To solve this problem, you can plant them in pots. Potted plants make it easier to move them where needed, such as for decor and shade, while also serving as privacy screens.
Photos: Naphat_Jorjee / iStock / Getty Images; karma_pema / iStock / Getty Images; AleksandarNakic / E+ / Getty Images; FOTOGRAFIA INC. / E+ / Getty Images; sturti / E+ / Getty Images; davidevison / iStock / Getty Images (from the top)
Backyard Privacy Shade Ideas
If your deck or patio is exposed to another two-story house or apartment building next door, a shade structure can help block the view and add privacy. Shade installations can also aid in relief from the summer heat.
12. Decorative Pergola
Photo: Spiderstock / E+ / Getty Images
A pergola is a fitting choice for an elevated deck or outdoor lounge area. To help block the sun and views from towering buildings nearby, you can accessorize the structure with drop cloths.
Weaving additional cloth through the slats and adding twining plants to the cross beams are other fun ways to decorate your pergola and alleviate the summer heat. You can also drape the top with string lights for evenings outside.
13. Stylish Gazebo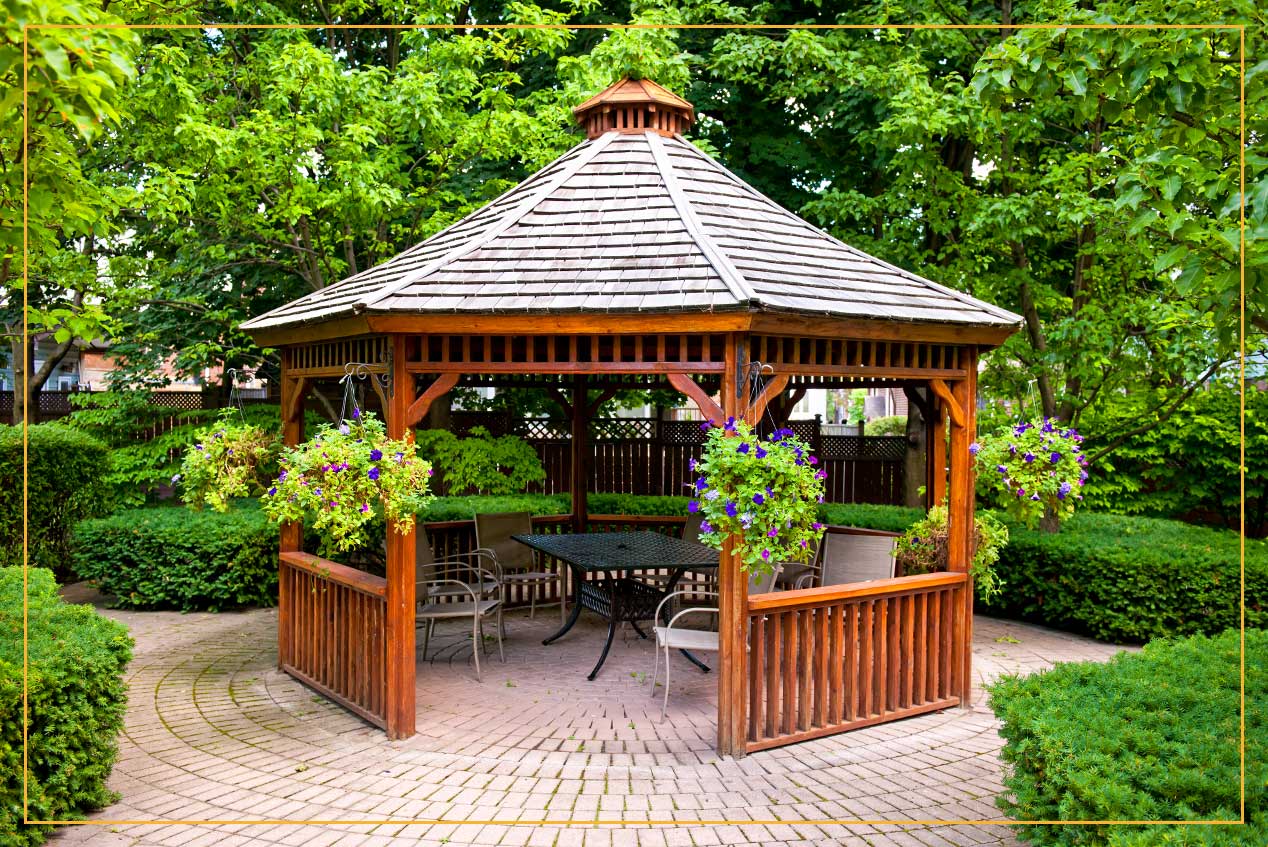 Photo: Elenathewise / iStock / Getty Images
Hanging curtains around your deck or patio can also add some backyard privacy. The advantage of curtains is they welcome breezes, adding a relaxing ambiance to your space. Drop curtains from the structures of your gazebo look nice poolside, adding a Caribbean or bohemian style.
14. Retractable Canopy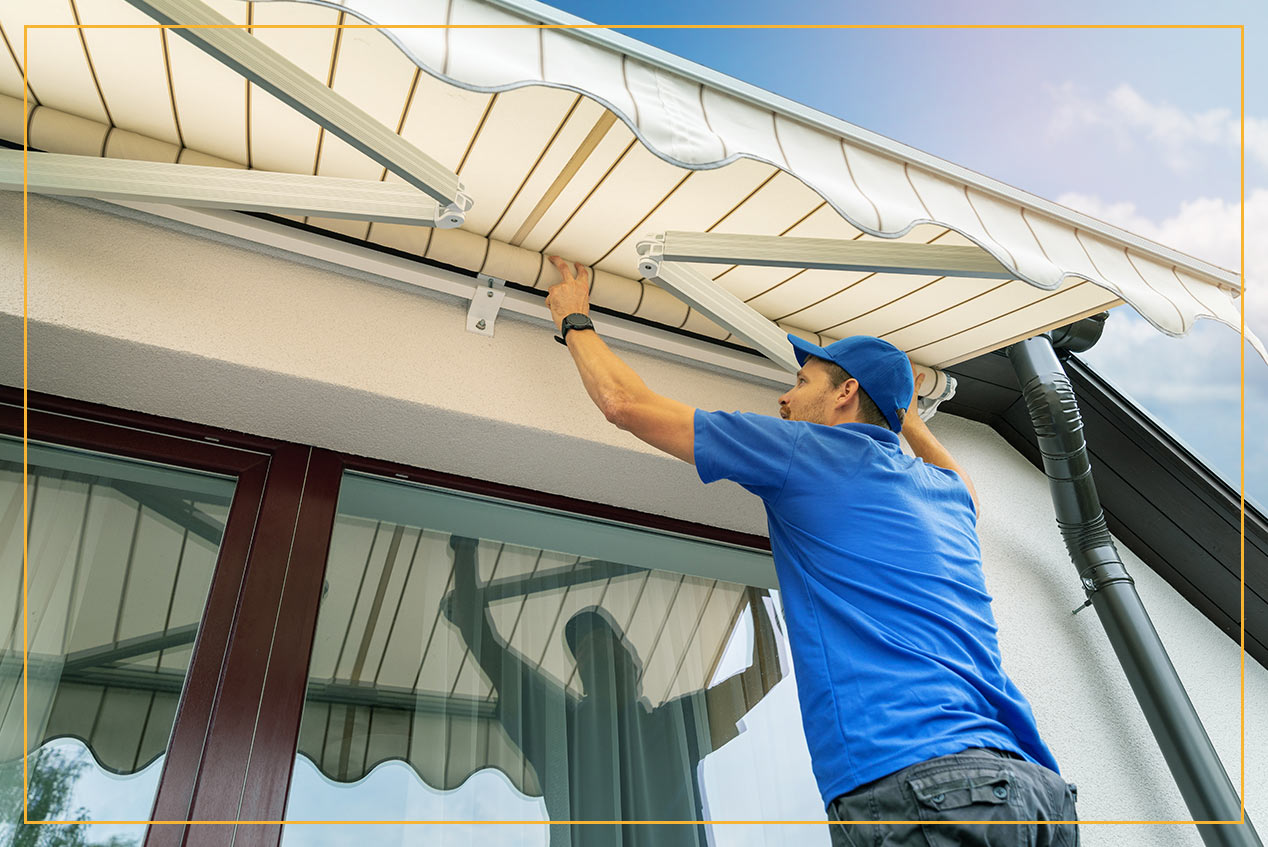 Photo: gronstik / iStock / Getty Images
Whether your deck is extremely visible to passersby or harsh sun rays, weather-resistant sailcloth or translucent screens can add the privacy and heat protection you need for your outdoor space.
With the help of a patio contractor near you, you can turn your balcony or deck into a relaxing, shady haven. While motorized retractable canopies can be an expensive amenity, you can opt for manual versions to easily adjust yourself.
15. Patio Awning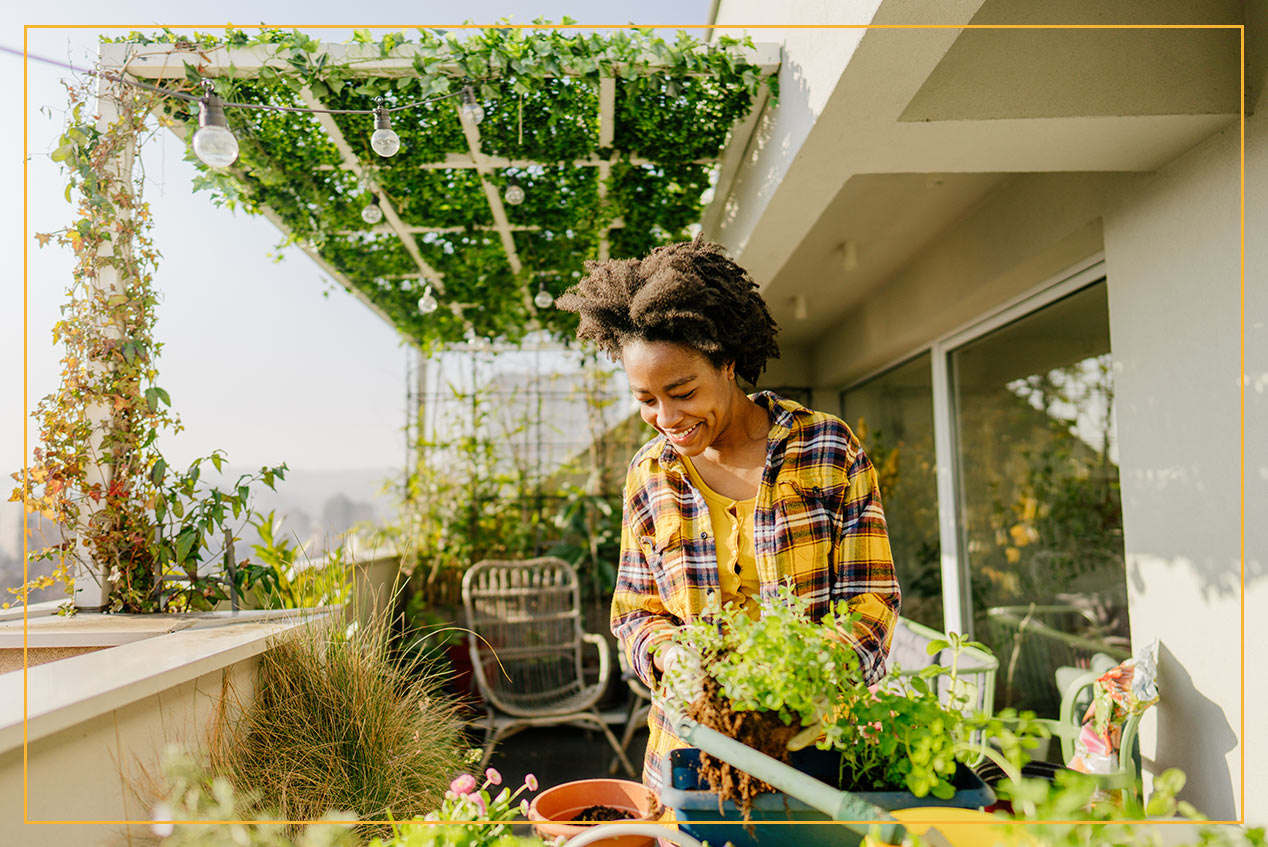 Photo: AleksandarNakic / E+ / Getty Images
An awning is another shade solution that is versatile for patios and decks. They're customizable, where you can adjust them to any type of deck or affordable patio idea, such as a supported home attachment or freestanding structure.
You can also install retractable versions that are either motorized or manual, choosing to leave the awning up year-round or adjust as needed.
Inexpensive Backyard Privacy Ideas
No need to break the bank when adding structures to your backyard. There are several inexpensive backyard privacy ideas to try, many of which you can tackle as a DIY project over a weekend. Below are a few budget-friendly options to consider.
16. Repurpose Old Shutters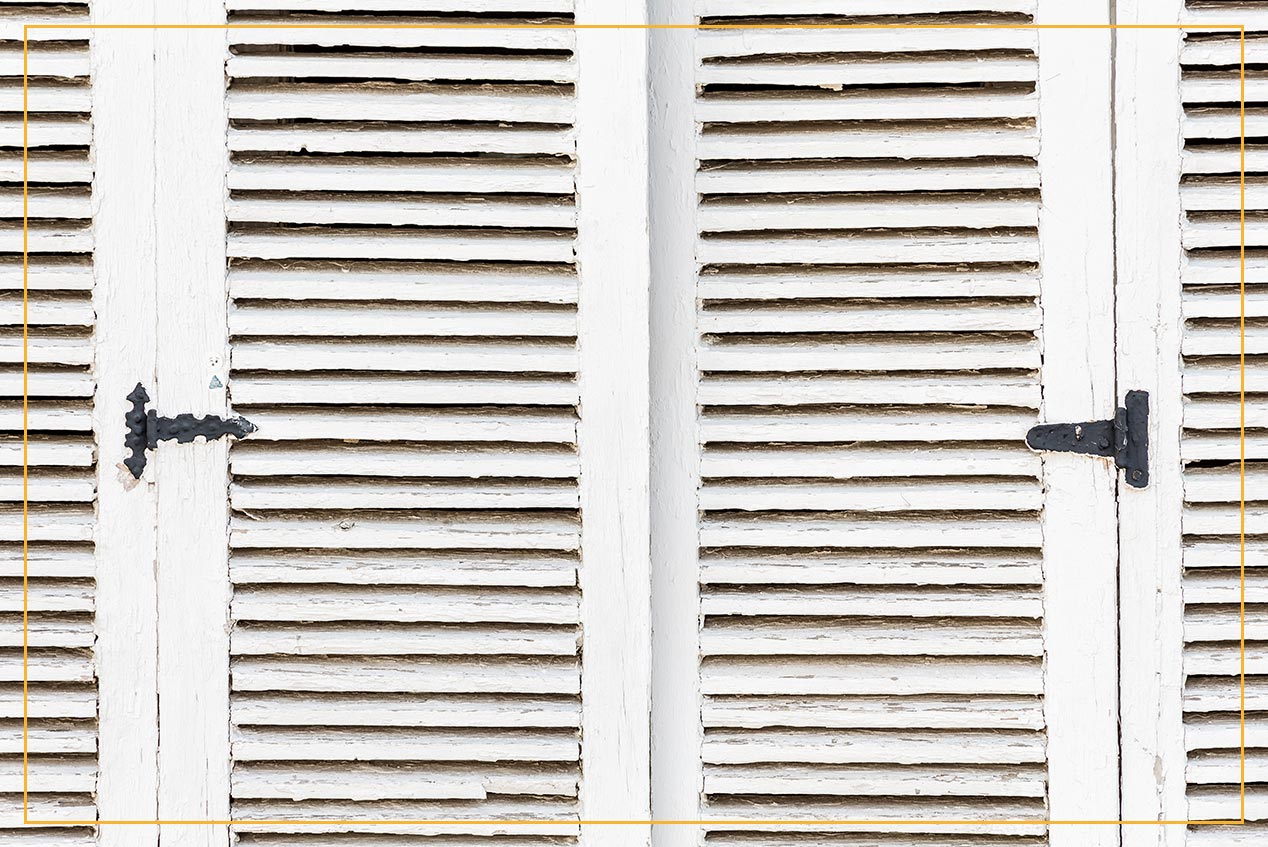 Photo: ajcabeza / iStock / Getty Images
If you've recently replaced shutters on your home and enjoy a DIY home project, you can repurpose the old shutters into a one-of-a-kind fence. This unique structure can simply involve zip-tying the shutters to an existing fence, or upcycling them into a partition using a few hinges to fold and move away as needed.
17. Outdoor Curtains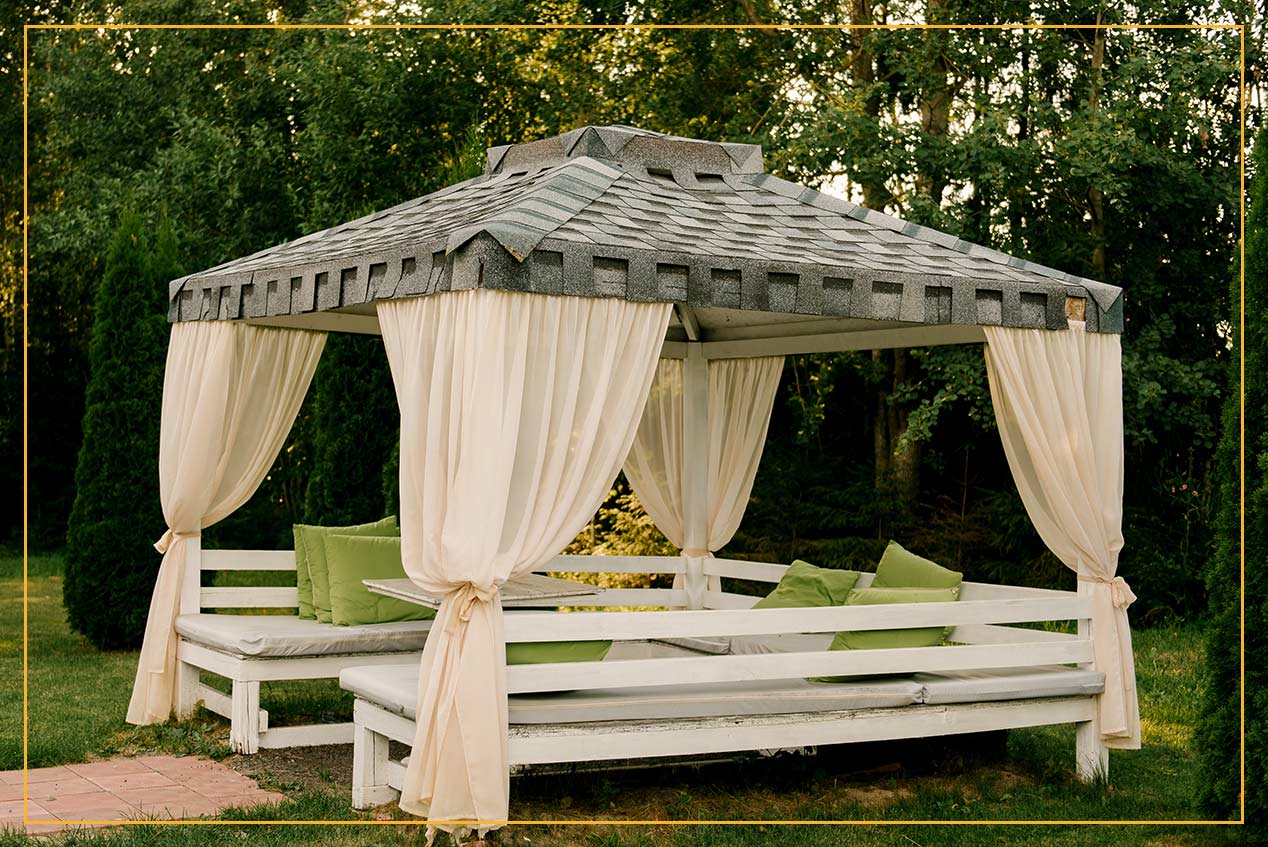 Photo: Kseniya Maruk / Shutterstock
Outdoor curtains are budget-friendly and easy to install on almost any backyard structure. Consider floor-to-ceiling drapes for your deck or patio for ultimate privacy that also helps block out sunlight.
You can also find weather-proof drapery that can withstand deterioration. To customize outdoor curtains, try graphic curtains or tie-dying the fabric into an ombre or bold pattern.
18. Portable Folding Enclosures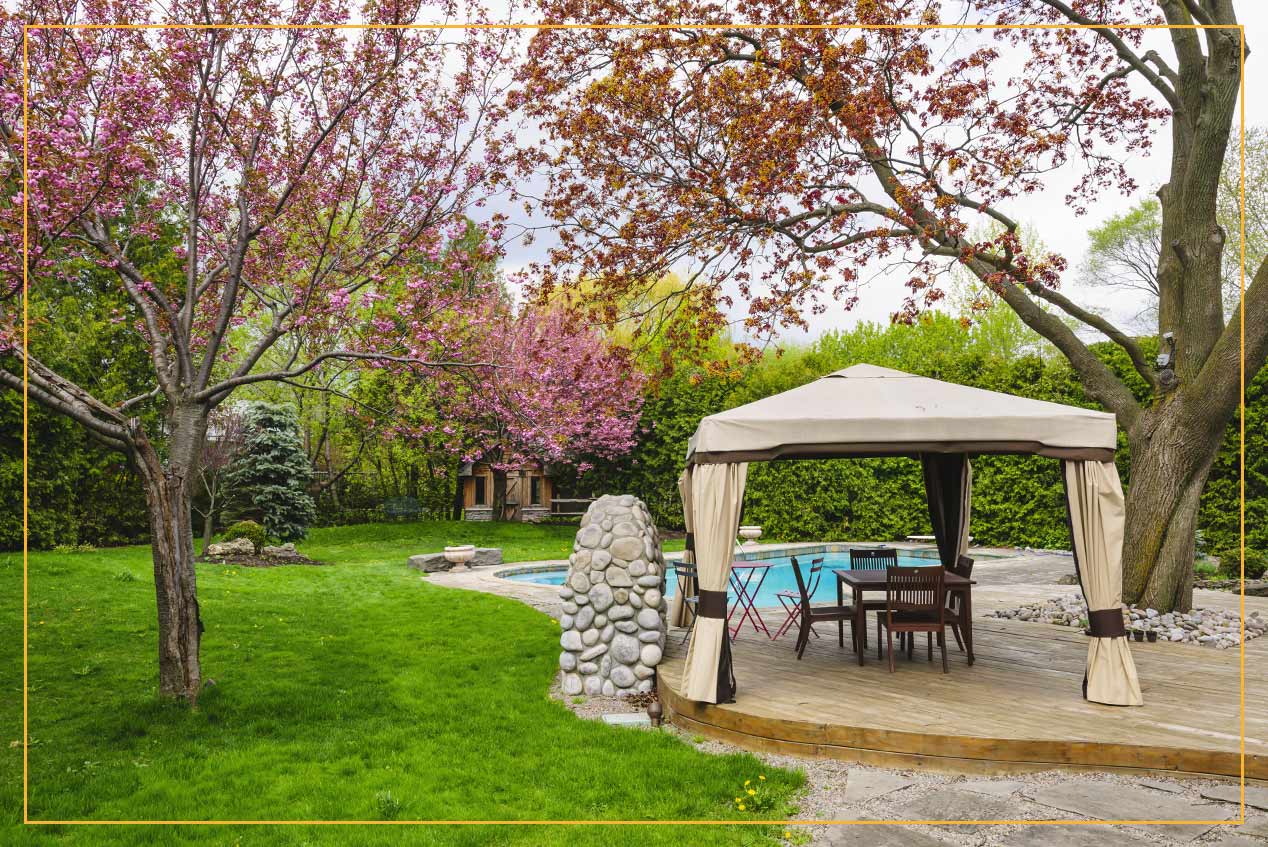 Photo: Elena Elisseeva / Shutterstock
Portable enclosures are quick and easy for adding privacy to your space. From room dividers to folding panel partitions, you can easily find backyard screens and dividers for sale online or at your local home improvement store.
19. Stone Veneer
Photo: hikesterson / iStock / Getty Images
A cheaper alternative to stone, stone veneer is manufactured stone that is lighter and easier to install for backyard privacy walls and decor. Stone veneer replicates the look of natural stone and comes in a variety sizes, shapes and colors. Also, just like natural stone, stone veneer is maintenance-free.
20. Faux Greenery Wall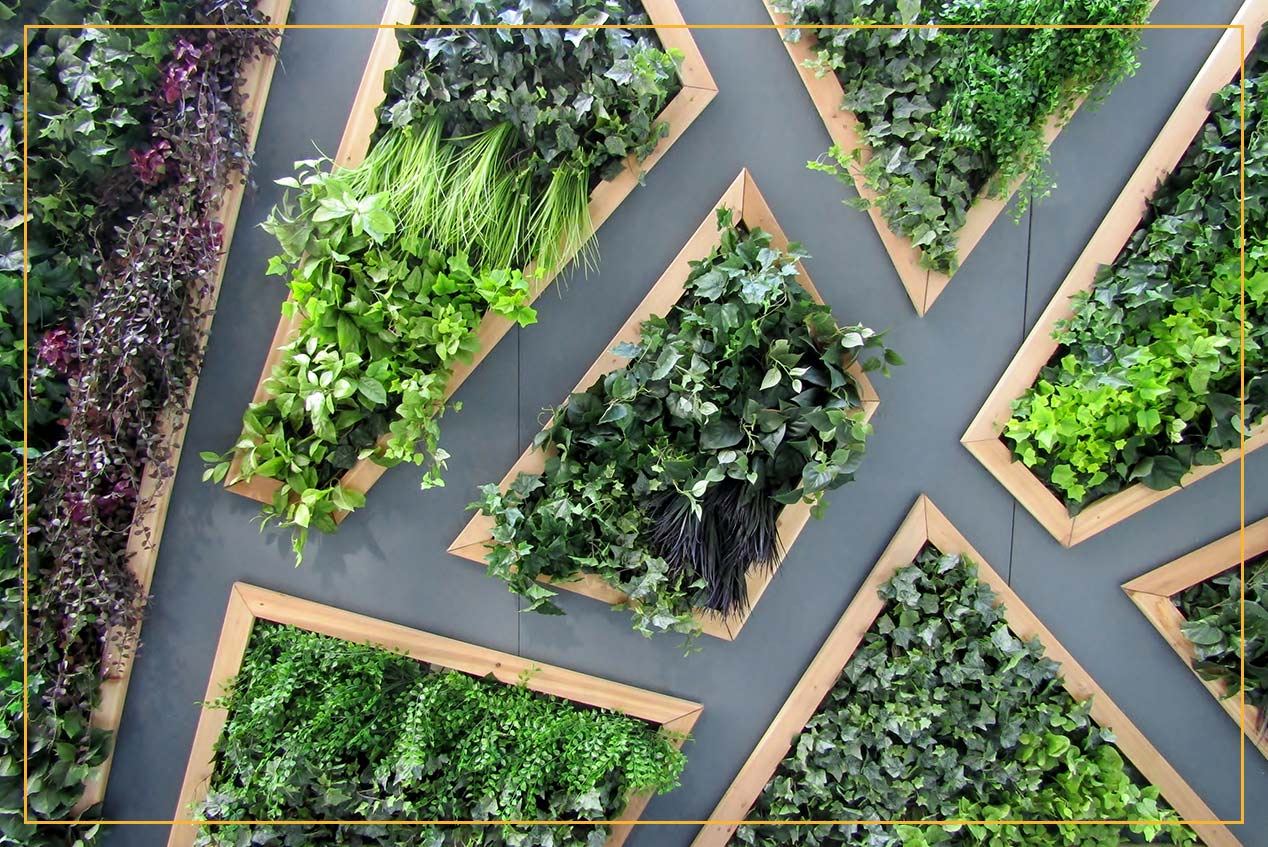 Photo: rina274 / iStock / Getty Images
Faux greenery walls, such as artificial boxwood panels, are a budget-friendly alternative to living walls and easy to set up. Many of these faux panels come with snap locks that easily fasten to fences, patios and decks.
With faux greenery walls, you can quickly create a backyard privacy wall and maintain a gardenesque backdrop year-round. This is a creative option if you're looking to cover an unappealing chain fence or add a pop of color to a brick wall.
Printable Backyard Activities for Kids
With backyard privacy structures, you and your family can enjoy your outdoor space without neighboring distractions. Check out a few free printables of yard activities for your children to enjoy below.
Now that you have several backyard privacy ideas to try for your home, get matched with professional backyard landscaping contractors near you. From outdoor home movie theater ideas to relaxing lounge area ideas, a top-rated pro will help bring your backyard vision to life.
No Comments Yet