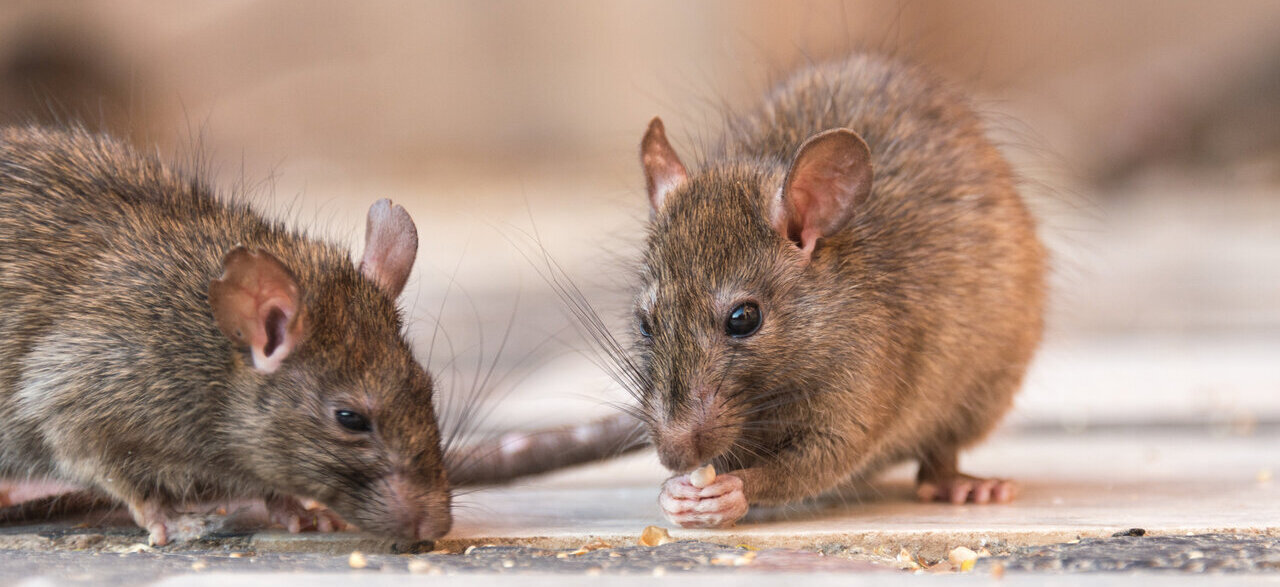 The best way to get rid of rats is to use an electric or snap trap designed specifically for rats. You can also use poisonous bait, though it does not work instantly and can be dangerous in homes with pets and small children. Cleaning up and sealing entry points is the best way to prevent a rat infestation from happening over and over again.
On this Page:
Rats aren't just a nuisance. Like mice, they can spread over 35 diseases through your home through direct contact and by leaving feces, urine and saliva wherever they go. Females can have between four and seven litters of up to 12 babies per year. For this reason, it's important to start steps towards pest control as soon as you see signs of rodents.
Best Way of Getting Rid of Rats
The best way to get rid of rats and mice that are hanging out in your home is to use a trap. However, because rats can grow up to 15 inches — compared to mice that max out around five to eight inches — you need to make sure you purchase a trap meant specifically for catching the larger rodents.
Pros and Cons of Electronic Traps
Electronic traps are usually the most effective when it comes to catching rats and mice. They're easy to set up. They also kill quickly, so there is no need to be concerned about the rat suffering for a long time. Electronic traps are toxin free, so they're safe to use in households with children and pets.
Electronic traps can be expensive, however, and certain brands work better than others. So, you may have to use some trial and error. They can only be used indoors.
Pros and Cons of Snap Traps
Snap traps are the second-most effective option when it comes to catching rats. They're inexpensive and do not require you to add toxins to your home. They're also reusable.
Snap traps can injure you if you aren't careful when you set them. This also makes them dangerous for homes with children or pets who may get their own fingers and toes caught in the trap. And while they generally work well, in some cases, the rat may get away from the trap without dying.
Pros and Cons of Live Traps
Live traps and cages are usually the most humane options for catching rats. Once it's caught, you simply relocate it rather than killing it. They are toxin-free, and you can reuse them, so you don't have to worry about spending extra money.
When the rat is caught, it's usually scared and urinates in the trap. The Centers for Disease Control does not recommend using live traps because it increases your chances of being exposed to disease.
Pros and Cons of Glue Traps
Glue traps are cheap. They're easy to set up, too. And once you catch a rat, you simply throw the entire thing into the garbage.
The Centers for Disease control also discourages homeowners from using glue traps because they can spread disease. The Humane Society of the United States claims that glue traps are inhumane and shouldn't be used for catching rodents.
Pros and Cons of Poisonous Baits
Poison bait stations, bait trays and rodenticides are another option for getting rid of rats. They are effective initially, and unlike traps, you can kill multiple rats with one object.
But your local rodent removal company will likely discourage you from using these products yourself. They are toxic to humans and other animals, so they aren't necessarily safe to use in a home with pets and small children. They can also get into the ecosystem and do damage to the environment. For example, if a bird or larger animal eats the poisoned rat, it can become sick as well.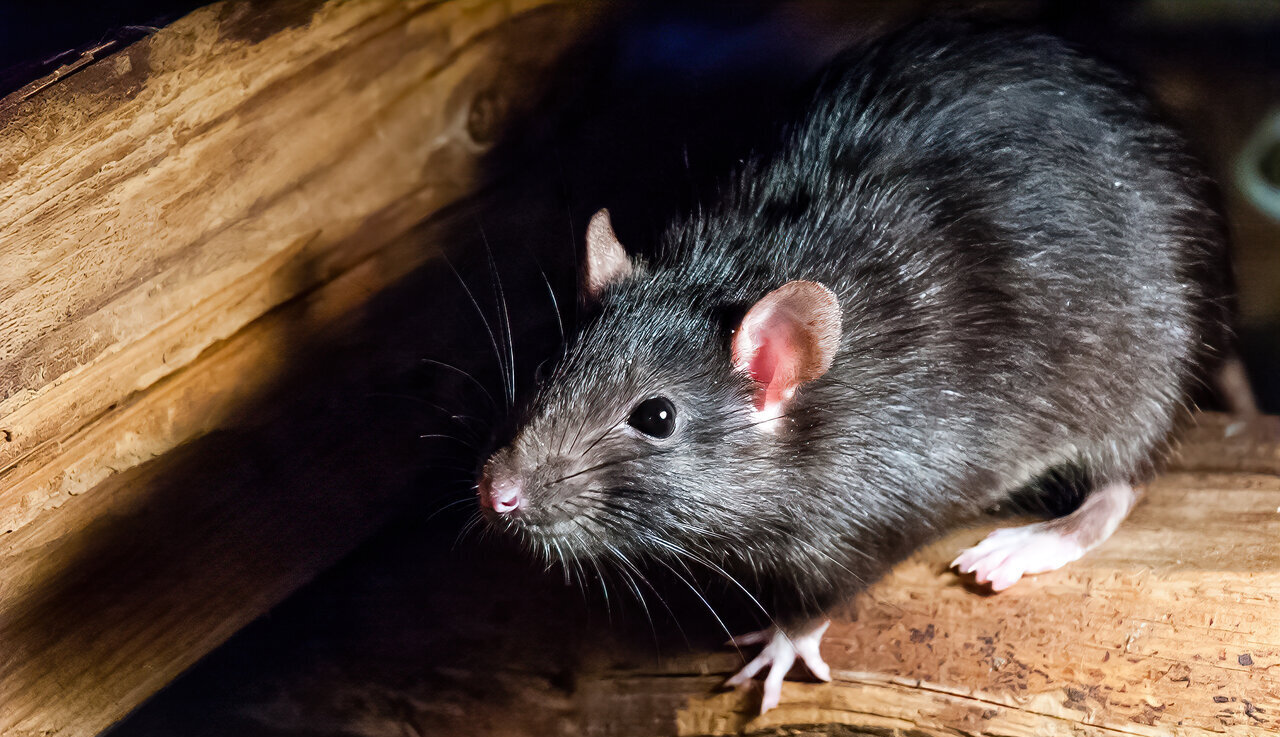 Best Way to Get Rid of Rats at Home
The best way to get rid of rats and mice at home is to remove what attracts them in the first place. While traps and poisonous baits kill the mice you see, they don't always eliminate the infestation or prevent more from coming back. That's why you need to create an environment that isn't welcoming to them. Do this by:
Storing food in airtight containers
Cleaning up crumbs after you eat
Removing brush and clutter from the outdoors surrounding your house
Securing your garbage
Using natural deterrents like peppermint oil
Getting a cat for hands off mice and rat control
Most Effective Way to Get Rid of Rats for Good
The fastest way to get rid of mice and rats for good is to get rid of holes where they may be entering your home. Even if you use traps, clean up and use natural deterrents, they may still come inside your home. They usually enter through small holes and cracks in your walls and foundations, so seal or plug any you discover.
Rats can also squeeze through openings in vents, pipes, gutters, drains and grates. If possible, cover these with hardware cloth that is one fourth of an inch. Keep up with regular home maintenance and perform regular inspections. If DIY methods don't work, contact a local rodent removal company for more options.
No Comments Yet