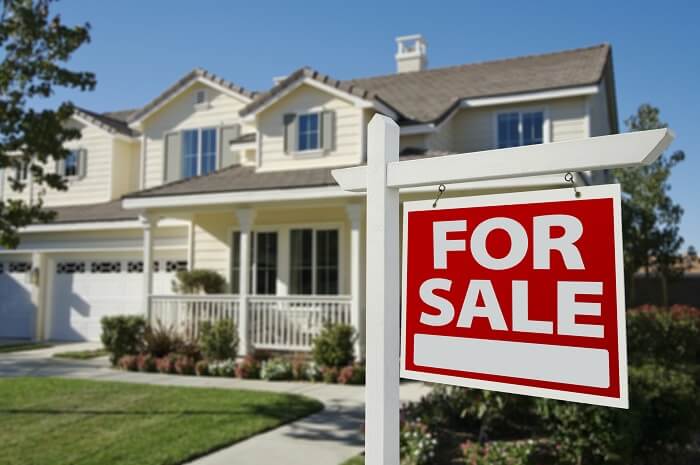 When it comes to remodeling there are a few general rules that apply to every home.
It never hurts to upgrade your kitchen or bathroom.
Focus on improving or increasing your home's livable space.
Increase your curb appeal with exterior upgrades.
If you're going to remodel, make sure you spend the money to do it right.
In a perfect world all of us would follow these rules without exception and our homes would always be up-to-date and designed in accordance with the latest styles and trends. The reality is most of us have to strategically choose what projects to tackle. Often times this means postponing big projects in favor of smaller ones. Fortunately, there are a number of minor remodeling projects that can pay major dividends.
5 Project to Increase Your Home's Value
1. Upgrade Your Home Exterior
A fresh coat of paint, a new front door or simple landscaping improvements will bosst your home's curb appeal.
2. Increase Your Interior Space with an Office or Finished Basement
A finished basement will offer space for a play room, media room, office or even a fitness area. For a home office, install grounded outlets and a separate phone line.
3. Refinish Your Floors
Wood flooring adds a touch of class and elegance to almost any room. And while wood flooring has many upsides – easy to clean, looks great – it can really show its age if not properly maintained. Over time, your once radiant wood floors can start to look dull and scuffed. But unlike worn carpet that needs replacing, worn down wood floors can be brought back to life by refinishing them. What's more, refinishing them enhances the value of your home.
Now you might be tempted to go the DIY route and refinish them yourself. However, to ensure the best result it is recommended that you contract the job to a pro. While it might be more expensive, you'll get the peace of mind that comes from knowing that the job was done right. So, how much can you expect to pay? The average reported cost is around $1,800. To view costs for your area, click here.
4. Reface Your Kitchen Cabinets
We all know that kitchen remodels yield the biggest bang for the buck. Unfortunately, many kitchen remodels cost well over $20,000. If you want to freshen up your kitchen but don't want to spend a ton of cash to do it, refacing your cabinets might be the answer you're looking for, especially if your cabinet frames are in good condition.
Unlike simply refinishing your cabinets, cabinet refacing involves replacing the doors and drawer fronts and veneering the cabinet boxes of your existing cabinets. Cheaper than replacing your cabinets, the average cost of cabinet refacing is around $7,400. For local cost information, click here.
5. Install a Fireplace
A fireplace adds beauty, ambiance, and warmth to your home. It can also add value. While many prospective homebuyers don't buy a house based on whether or not it has a fireplace, it could help sway their decision. Of course, few folks add a fireplace with resale value in mind. Most of us do so because a fireplace improves the livability of our homes.
So, how much can you expect to pay to have one installed? Like most projects, the costs vary depending on the type of fireplace you want to install. However, the average cost reported by HomeAdvisor users is $2,100. For local costs, click here.
No Comments Yet