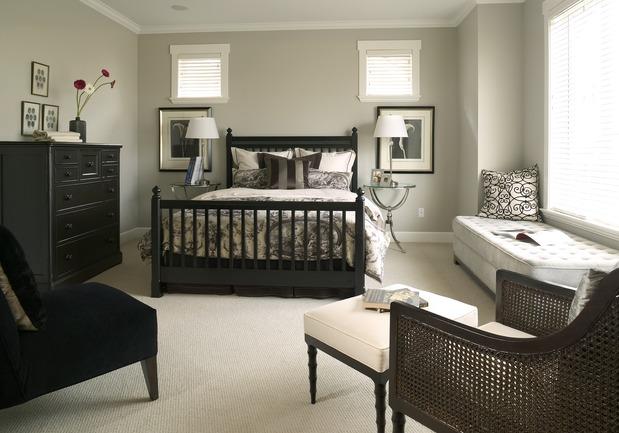 If you flip through a lot of home improvement magazines or catch a glimpse of interior design shows you'll mostly see hardwood, tile, or stone flooring. Though these materials are often seen as high-end trends in home remodeling, carpeting is still the most popular form of flooring on the market.
It provides natural warmth and noise insulation to any room. Plus, you can't beat the comfort it supplies your feet. However, over time, it will require some special attention, since the pile needs constant vacuuming and the rug itself may need occasional repair, most often in the form of carpet stretching.
A Wrinkle in Time
Like all flooring, carpeting is going to sustain some serious wear and tear. Especially in high traffic areas (family room, hallways, stairs) the pile will get a bit worn down or stains may occur. These problems can easily be prevented with carpet runners or decorative rugs, but the real problem is when the carpeting becomes unfastened.
Unlike hardwood or stone floors that come in solid pieces, carpeting is sewn together in layers of materials and fabrics, which means that the surface (pile) or the entire installation itself can slowly become undone over time. Often this is seen in the form of wrinkles that usually occur at the edges of a room. But if not addressed immediately, these wrinkles can spread in number and size, soon taking over an entire area of the house. Not only are these folds unsightly, they're also dangerous since they're a camouflaged tripping hazard to children, the elderly, and other guests.
So to prevent the problem from getting worse, and to avoid a lawsuit as well, you'll want to fix this glitch as soon as possible.
Carpet Stretching 101
Whether it's coming up by itself or you pull it up to get it out of the way while remodeling, you'll want to reinstall carpeting quickly. A few special tools are required.
First, a power stretcher is needed for a bulk of the work. Then a smaller stretcher (a knee kicker) is called upon for the tight corners. You'll also want a stapler for tack boards and padding (which probably need to be re-purchased) as well as a utility knife (a carpet cutter) to create seams. As you can see, a lot of things have to be rented before you even get to the work, which is often hard on the knees (you'll want pads, as well as goggles and gloves) and can cause a crick in your back with all the bending.
So by the time you add up the costs to your budget and body, it may be just as economical to hire a contractor. They cost about $100 and can finish carpet re-stretching in no time. Plus it's specialized work, and often, amateurs make visible mistakes (broken seams) or cause additional harm to the fabric itself (unraveled fibers). So to avoid the extra expense of replacement or repairs, it's smart to get it done right the first time: hire a professional.
Lending a Hand
But even when you hire a professional, there are still lots of way to help out with the project. In order to save them time and to save yourself a little money, it's never a bad idea to get started on things before the experts arrive. For instance, if you just need some carpet refastening, then remove the boarder trim and decorative moldings so they can get to the tackless strips and pads quicker.
Also, it's smart to vacuum the carpeting beforehand: removing excess dirt from the pile will help reduce airborne dust during the project. Also, if you're really handy, you could even remove the used padding or old tackless strips (they're actually full of sharp tacks but are called tack-less because you don't have to literally tack down the rug) and replace them both with new installations. Anything you can do to help the carpet stretching go quicker will cut down on costs.

Ready to start your
Carpet Stretching

?Find Pros
Priceless Communication
When it comes to carpet refastening there is some valuable information to share with your contractor beforehand. Once they know the nature of the job, they can be better prepared for the work. So make sure you tell them what kind of material they'll be working with (plush, Berber, wool, cut and loop, synthetic or natural fibers).
Also, a description of the condition also helps: not only are they trained in carpet restretching, but typically these contractors can help repair any blemishes to the pile: frays, stains, burns, exposed seams, melting, etc. In fact, this may be a great time to fix any problems with the subfloor as well: stains on floorboards, wet spots, squeaky joists, etc. Also, give them an idea of the square footage, since once they know all the characteristics of the carpet stretching, they can then give you a more accurate cost estimate on the total project.
3 Comments