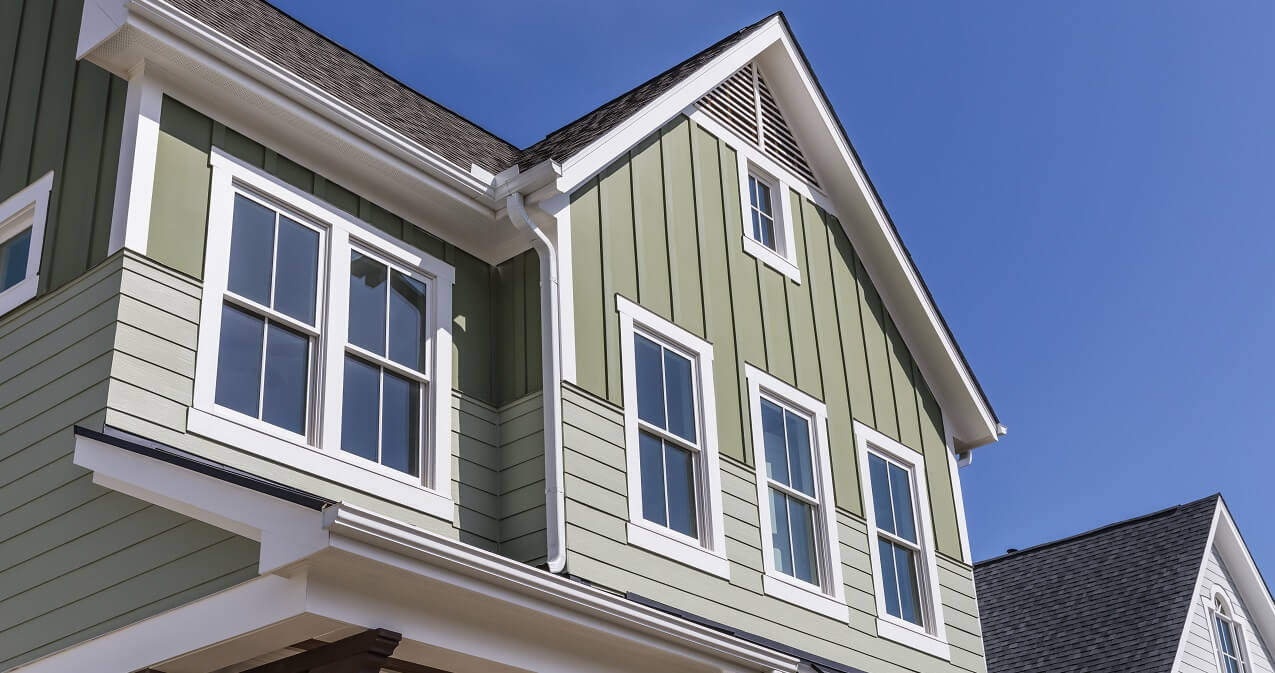 Studio D – stock.adobe.com
On This Page:
How to Find Cheap Windows
The cheapest window options available are usually single-pane glass and single-hung options, starting at around $100 before installation. These only have one layer of glass, and only half of the unit opens out. Double-pane models start around $250 before installation.
Keep in mind that the right choice isn't always the cheapest option. Double-paned windows may cost more, but they're better at blocking sound and heat transfer than single-hung versions. When selecting single vs. double-hung windows, chances are the right decision will come down to personal preference.
Cheap Replacement Windows by Type
| Window Type | Cost |
| --- | --- |
| Single-Pane, Single-Hung | $100 – $300 |
| Double-Pane, Single-Hung | $200 – $400 |
| Double-Hung | $250 – $500 |
A few factors that could influence the cost of your windows include:
Frame material
Energy efficiency
Hardware
Style
Type of glass
Amount of insulation
Talk to a local window installer to get pricing specific to your home project.
Tip: Replacing all of your home's windows at once can help you save money on installation, but it depends on the style. For example, bay windows cost $400 to $3,250 each. Triple-glazing, low-E coating and built-in shades can all add to the cost of your project.
Best Replacement Windows for the Money
The best value windows depend on your home's needs. If you live in a harsh climate, you may want to invest more in windows with good insulation. If you frequently experience storms, you may want to pay for stronger materials to withstand strong winds or hail. The cost to install windows varies greatly based on your needs.
Disadvantages of Low-Priced Windows
Budget options can be a great way to save money on replacement windows, but there may be a few drawbacks. Disadvantages can include:
Less insulation
Less aesthetically pleasing
Fewer options to choose from
More frequent replacement
More maintenance
What Are Some Cheap Window Frame Options?
Window frames can range from $300 to $2,000 depending on the material you choose. Options for this project include vinyl, aluminum, fiberglass and more. All of the pricing below is before installation.
Vinyl
Vinyl frames can be an inexpensive option, with products as low as $250. These frames don't require much maintenance, but they may not be as sturdy as other options.
Aluminum
Aluminum frames run from $400 to $1,200 or more depending on the size and brand. Though sturdy, this material can be difficult to paint and doesn't always insulate well.
Fiberglass
Fiberglass frames are a more expensive option and run from $600 to $1,000. Fiberglass material is durable and a good insulator.
Wood
Wood window frames run from $600 to $2,000 on average and can be an attractive option for your home. This material requires regular maintenance like painting and finishing.
Window Frame Prices by Material
| Window Frame Material | Cost |
| --- | --- |
| Vinyl | $250 – $1,000 |
| Aluminum | $400 – $1,200 |
| Fiberglass | $600 – $1,000 |
| Wood | $600 – $2,000 |
Choosing cheap vinyl frames or aluminum options can help you cut the cost of your project by 50% or more. Premium options like wood or fiberglass look high-end and may last up to 50% longer, but they'll cost more. Find a window installation pro to see which options will work best for your space.
Best Place to Buy Windows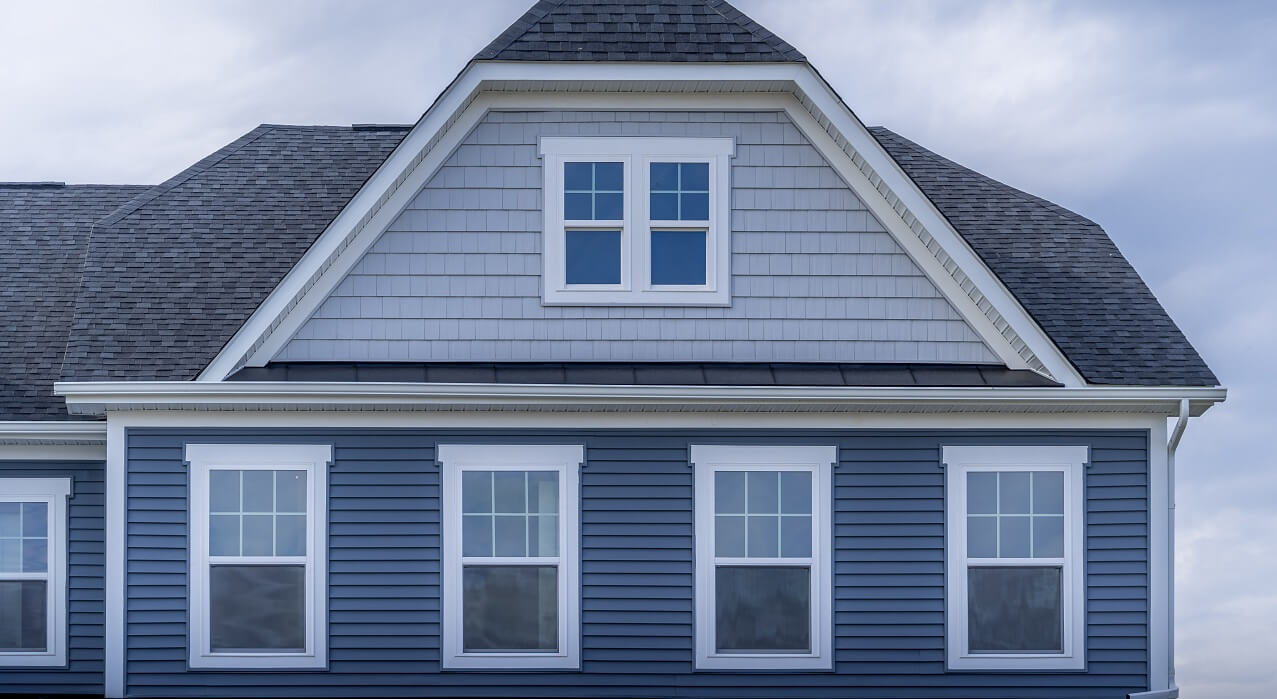 tamas – stock.adobe.com
The best place to buy windows for your home project varies. Big box stores may be more accessible with more options than a local store, but may not offer a personalized shopping experience. Local stores may be able to meet custom orders and have knowledge of window needs in your area, but may not have as many options available to choose from.
Window Company Pros and Cons
| Seller | Pros | Cons |
| --- | --- | --- |
| Big Box Stores | Possibly lower prices | Not always tailored to your home |
| Small Chains | Slightly pricier products | May have custom options, higher quality |
| Online Retailers | Easy to find and use | Can be difficult to get true idea of colors, material quality, etc. |
| Window Installers | Knows which windows will work best in your home | Not a DIY option |
It's much easier to find a deal on cheap window replacements when you compare prices between brands and installers. A few well-known manufacturers include:
When you're ready to buy, you can usually choose a big box store like Home Depot or Lowe's, a local retailer or hire a professional window installer near you. Get at least three quotes, and be sure to read reviews before you make a choice.
Tip: If you have difficulty opening or closing your windows, it may be time to have them replaced. You'll also want to watch out for cracks in the seal and poor insulation.
When Is the Best Time to Buy Windows?
The best time to buy windows is typically in the spring, once the weather starts to warm up. Ordering ahead of the rush gives you more options for available installers, which can help you find a lower price. You may also be able to find seasonal deals around days like Cyber Monday and Black Friday.
Hiring Affordable Window Installers
Installing or replacing windows in your home is no small task, and is generally better left to the pros. Make sure you're getting the best price on labor by getting quotes from several pros. You may be able to save on costs by booking in the off-season.
DIY can help you save on labor, but this is not an easy project to do on your own. Keep in mind that:
Some manufacturers don't sell directly to the public.
It's not easy to distinguish new and replacement, so you might buy the wrong one.
You'll need at least two people to complete the project.
If you want to sell soon after, you should install according to international building code.
Window installation on a multi-story home poses safety risks like working from a ladder or scaffolding.
Most homeowners find it easier to negotiate a better price on installation, rather than attempt the task themselves.
FAQs
Where's the best place to buy windows?
The best place to buy discount replacement windows is a big box store, like Lowe's, with certified installers. You're more likely to get a better deal on materials, and labor tends to cost less than you'd pay for an independent contractor.
When do windows go on sale?
Late fall or winter is the best time to look for window sales. Once the busy season ends, installers may cut prices on existing inventory to get your business.
When's the best time of year to replace windows?
The best time of year to replace windows features mild weather, usually in late spring or early fall. During the winter, open windows can damage your home. Caulking may take longer to cure in summer.
What are the best DIY replacement windows?
The best DIY replacement windows come in the insert style. This option allows you to slide the new glass into the existing frame.
Can I save money by buying cheap window glass?
Buying cheap glass might not be as practical as purchasing an inexpensive window with a frame. Cutting glass to size and correctly installing it takes time and expertise, and you're more likely to make mistakes. Window repair costs run about $350.
Where can I find top window replacement companies?
If you're ready to find the right contractor, browse our list of local window installers. Remember to ask for a consultation from your three best options so you can get the best deal.
No Comments Yet