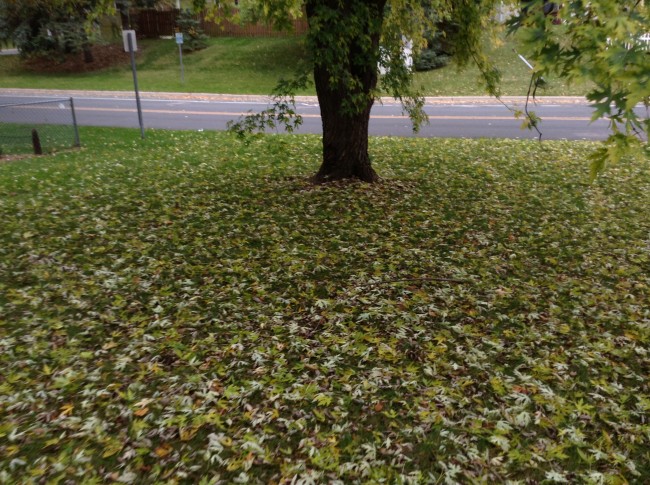 Fall is coming fast, and while we like to think of our great kitchens and the bathroom remodel on the horizon, fall is maintenance time. You not only need to check the roof before the wet season or make sure the windows will hold the expensive heat inside but also prep the lawn for the cold months ahead, winterize the sprinklers, clean the gutters–you name it.
We all know there's a great deal to be done before bringing the warm clothes out of the basement, and fall cleanup is at the center of all chores. So we've provided a checklist of the items you need to consider to prepare your home and yard for the first cold snap.
Fall Clean Up
Rake Leaves—Raking leaves (or mulching them) is critical so that they don't cover your lawn and choke out the grass you worked on all summer.
Lawn Fertilization—Don't forget your lawn just because you're not mowing it every Saturday. A round of fertilizer can make the difference next summer.
Lawn Aeration—This key task helps air, water, and fertilizer get into the soil and create a healthy lawn even during the cold times.
Winterize Sprinklers—Any water left in the sprinkler system or pipes could freeze, crack, and ruin the system. This inexpensive task can save more than $1000 in total replacement.
Gutter Cleaning—The leaves likely haven't fallen yet but get ready. Gutters that are full of leaves can hold water and pull down your entire gutter system, and sometimes parts of your roof.
Prepping for the Cold
Weatherstripping—This little task can return all its cost expense through your energy bill. Weatherstripping fills the gaps around doors and windows so that your energy bills warm your home, not your neighborhood.
Window Caulking/Inspection—Caulking around the windows also helps to keep the heat from escaping. While you're at it, have someone inspect the integrity of your windows. If they are more than 25 years old, it's likely time for new ones.
Roof Inspection—This is your first line of defense against the weather. A quick roof inspection by a professional can tell you if you have a breach that could cause serious damage during the bad weather.
Furnace Tune Up—Naturally, you need to change your furnace filter if you haven't since last winter, but also hire a furnace repairman to make sure your unit is tip-top. A quick tune up can identify problems before they start, and also help optimize your system for the brutal months ahead.
Odds & Ends
Of course if you have special items like a pool, water feature, or hedges to protect from the cold weather, now is the time. If you beat the rush, you can always find a contractor who has the time. However, if you wait until the busy season to contact a pro, you might be waiting for a while.
Ready to start your
fall maintenance

?Find Pros
No Comments Yet