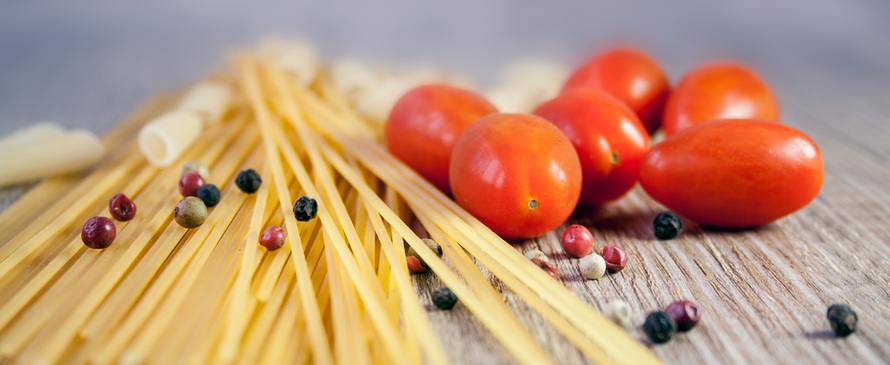 There are few additions to a kitchen remodel that make more sense than a food pantry. A food pantry is simply an extra room or storage space dedicated to housing everything from cereal boxes to canned goods. And when it comes to saving cabinet space and making your kitchen a more convenient area to work in, a pantry can be an absolute godsend.
Food Pantry Design
If you are in the middle of a major kitchen remodel, or are just looking for a way to maximize space and increase organization, installing a food pantry is one of the wisest decisions you can make. Where a lot of homeowners go wrong, however, is in the conceptual phases of designing their kitchen pantry. Too often, the pantry is relegated to a cramped closet, out of sight and out of mind. While that might be your ultimate goal, incorporating a few more innovative designs and crucial organizers into your food pantry can be the difference between a dark, cluttered, storage area and an accessible and attractive kitchen addition.
Accessibility is Key
When designing a pantry, remember that you shouldn't just be thinking storage. If that were the case, a closet stacked with shelves would do the trick. An ideal pantry makes organizing your food-stuffs and other kitchen items easy, and makes accessing them a breeze as well. That being the case, think about a more open and accessible food pantry for your new kitchen.
Avoid a Cave
One of the biggest pantry mistakes is building a deep, narrow pantry space. These might be great storage areas, but they are unattractive and inconvenient when it comes to preparing meals and putting away groceries. Sure, you want your pantry to be hidden from sight, but you also want to be able to get what you need, when you need it. Incorporating a narrow, accessible pantry into your kitchen, covered with attractive sliding or folding, slatted doors, is the perfect solution. Your food storage items will be hidden from sight, but all you'll have to do is slide open the doors, peruse the narrow shelves, and you'll easily find what you're looking for.
Better Yet, Utilize Custom Cabinetry
A narrow closet covered with folding closet doors is a fine solution for many kitchens, but if your kitchen remodel is of the dream variety, consider installing a pantry designed of customized cabinetry instead. A full wall, custom cabinet design, fitted with rotating shelves, storage shelves on the cabinet doors and covered with the beauty of custom-built cabinetry, will serve you well and look great at the same time.
Saving Space
Of course, not everybody has the space to incorporate a full food pantry into their kitchen design. Not to worry. For those homeowners struggling to optimize the space they do have, think about adding cabinetry that doubles as a food pantry. Lazy susans, rotating cabinets and pull-out shelving, can add tons of space to an otherwise cramped kitchen. No matter what your food pantry needs are, there's a solution out there for you. Talk to a kitchen remodeler or other contractor about designing the perfect set-up for all your food storage needs.
Ready to start your
Pantry Addition

?Find Pros
No Comments Yet