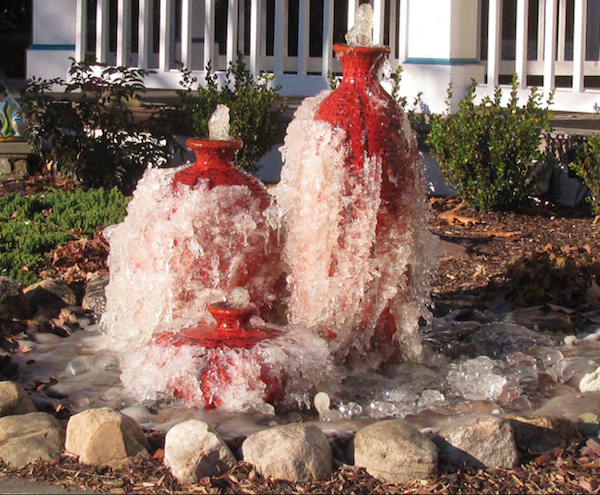 In some areas of the U.S., home winterization is not a big deal. Places like southern Florida and southern California may get a touch of winter chill from time to time, but problems like freezing pipes and frost heave are virtually unheard of. That being said, home winterization is something that homeowners in just about every other area of the country can benefit from. By focusing on upgrading and maintaining items that keep the cold air out and make your heating more efficient, the following winterizing tips are able to both decrease cold weather utility bills and make your home a cozier, more comfortable place to be in!
Home Winterization Tip #1: Don't Neglect Heating System Maintenance
A heating system that performs as efficiently as possible is one of the most important pieces of successful home winterization. Though furnaces, boilers, and water heaters don't block cold air from entering the home, they are the driving elements of making your home a comfortable place to inhabit during cold weather. When these devices slide into disrepair or are simply too old to meet today's energy standards, you're not only wasting fuel, you're wasting money, too!
Every furnace, boiler, and water heater that is more than 3 or 4 years old should be inspected annually to ensure good performance during the heating season. If your furnace or boiler is more than 10 or 15 years old, it is extremely likely that its efficiency is well below par; here, replacing the outdated unit with an EnergyStar certified model can save up to 15 percent on heating costs. Similarly, your water heater is responsible for a very significant amount of the total energy your home uses. Yearly inspections of your water heater and replacement of outdated units are other key factors in home winterizing.
Ready to start your
home winterization

?Find Pros
Home Winterizing Tip #2: Seal Doors and Windows
No list of home winterizing tips is complete without mentioning the seals around doors and windows! If your home was designed as an energy efficient structure, you probably have nothing to worry about; however, since so many houses were designed before energy efficiency was a consideration, there's a good chance that a few cheap pieces of weather stripping and a little bargain-basement caulk will make a big difference for many homeowners.
While most homeowners are handy enough to apply these materials on their own, there are several benefits to hiring a handyman or home winterization specialist to do the job. Not only will these professionals be better able to identify the best fixes for your drafty areas, they are also better versed in the brands and styles of sealing materials that work well in your location. Weather stripping isn't difficult to install, but if you purchase an inferior product or one that is better suited to a different climate conditions, there's a high probability that your investment will not be a sound one. These tasks are easily and quickly handled by trained professionals; as the materials are cheap and the job is typically handled quickly, the cost of hiring a pro is generally easy to recover in utility bill savings.
Home Winterization Tip #3: Insulation, Insulation, Insulation
For old and new homes alike, the most popular path to home winterization is increasing insulation. In the attic, around plumbing, in the basement, and inside of your walls, additional insulation keeps warm air in, cold air out, and heating costs low. There are a number of insulation materials on the market to consider, and each has its benefits and drawbacks. Expanding foam is extremely effective and can be installed without much hassle in hard to reach areas, but is often cost-prohibitive. Rolled fiberglass insulation is very affordable, but may not easily fit into many prime insulation spaces. Blown-in cellulose insulation is a great choice for eco-minded homeowners as it can be made from recycled paper materials. Discuss your options carefully with your insulation contractor or a home winterization specialist before picking the type of insulation you will use!
One problem that many homeowners have noticed when upping their insulation is that indoor air quality is likely to suffer. To avoid this, always make sure to add ventilation at the same time you add insulation, to keep your air clean and your heating efficient.
Ready to start your
home winterization

?Find Pros
No Comments Yet