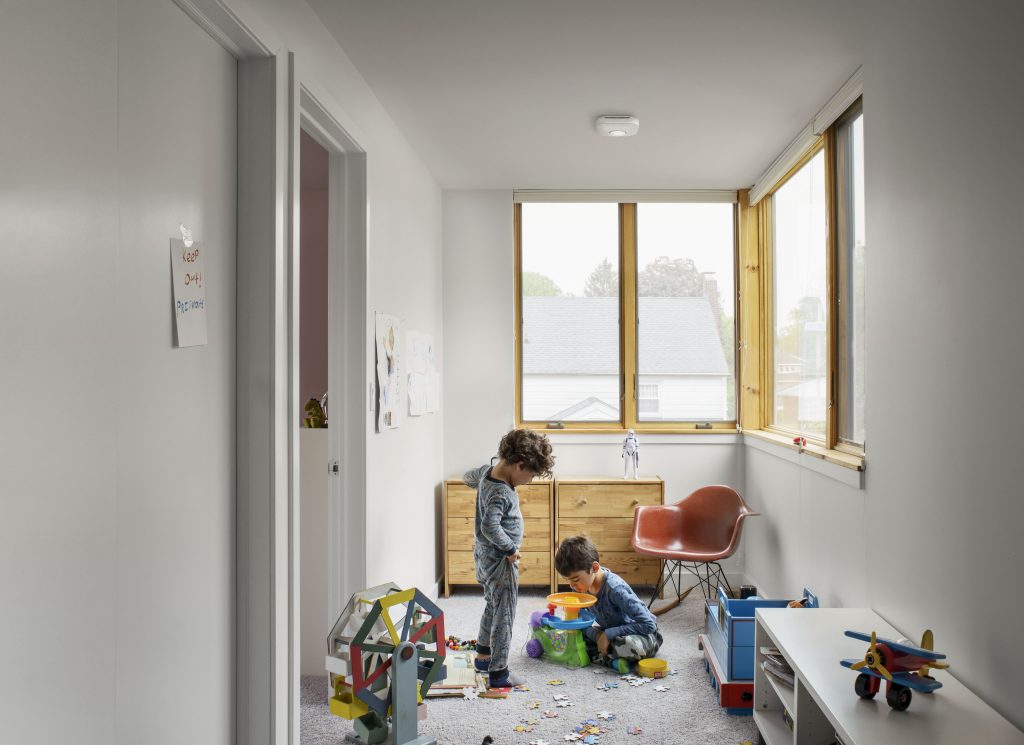 The market for smart smoke alarms, like so many smart home products, has gotten red hot. Competition is good for consumers, since it forces manufacturers to improve and innovate, while keeping costs in check. But the more models on the market, the harder it is to comparison shop. We've got you covered with this comprehensive buying guide.
All smoke alarms must meet federal safety standards set by the U.S. Consumer Product Safety Commission. That said, the types of fire detection technologies can vary from one alarm to the next, plus there's a range of features and prices to choose from. The following roundup of high-performing models deserve a place on anyone's short list. They all protect against smoke and fire, as well carbon monoxide, a colorless, odorless gas that's known as the "silent killer," since it claims more than 150 lives each year.
Our list includes both hardwired and battery-powered models. Hardwired alarms mean no more chirping batteries, but they typically require professional installation, so that expense should be factored into the overall budget. Homeowners spend $317 on average hiring an electrician, according to HomeAdvisor's True Cost Guide.
Maximum Protection: Halo Smart Smoke & CO Alarm, $129
Smoke alarms use two type of sensors: ionization, which are best at detecting fast flaming fires, say from burning paper, and photoelectric, which are best at detecting smoky, smoldering fires, like those produced by a mattress or couch that catches fire. Halo is the industry's first alarm to combines both sensors with a separate detector for CO.
Why haven't we seen this peak-level protection yet? "The challenge with combing both fire sensors, along with CO, is that you also get the nuisance alarms associated with each," co-founder and CEO Ben Stagg told me. "With today's microprocessors, we were able to have both photoelectric and ionization, while also reducing the false alarms."
The premium Halo+ Smart Smoke & CO Alarm with Weather Alerts, $149, goes a step farther with the addition of NOAA Weather Radio Alerts that provide early warnings against tornadoes, floods, and hurricanes.
Both Halo alarms are controlled and monitored from a smart phone app. Nuisance alarms that do occur can be easily silenced using the app. Any other alerts, including warnings of smoke or fire or reminders to test the units, also come through to your phone, providing peace of mind when you're away from home.
DIY-Friendly & Affordable: Roost RSA-400, $80
Roost is the clear bargain winner among smart smoke and CO alarms. The company's core product, the Roost Smart Battery, started shipping about 18 months ago for $35. It provides the smarts to the RSA-400, which is otherwise a standard "dumb" alarm, albeit one that detects smoke, fire, and CO, as well as natural gas. In homes that don't contain CO or natural gas (fuel-burning dryers and water heaters are two common sources), the $60 RSA-200 protects only against smoke and fire.
The nice thing about Roost is that if your current smoke alarms are in working order, you can swap out the old battery for Roost's Smart Battery, turning the alarm into a WiFi-connected device that's controlled and monitored from your smart phone. "Our primary target is the 350 million dumb smoke alarms in America that still use a standard 9-volt battery," says David Henry, Roost's chief marketing officer.
Besides being an easy DIY upgrade, it's also cost-effective. Let's say you have five traditional smoke alarms in your home. You can smarten them up with Roost batteries for as little as $175, versus the $500-plus you'll spend on replacement smart smoke alarms.
Easy Integration: The Nest Protect, $119
When it comes to name recognition among smart smoke alarms, Nest is the market leader. The company's Nest Learning Thermostat reinvented the home thermostat category when it launched back in 2011. The Nest Protect smoke + CO followed a couple years later, and it's been the best-selling combination unit ever since. Like other smart alarms, it's controlled from your smart phone, including the hush feature in the event of false alarms. It also features an accent light that can provide extra nighttime illumination, say in a child's bedroom or down a hallway leading to the bathroom.
The Nest Protect is available in both hardwired and battery-powered models (note that all hardwired alarms also have battery-backup, in case of a power outage). The Nest is also self-testing, a nice convenience not found on other alarms. And it can communicate with other Nest products, for example telling the Nest thermostat to turn off the heat in the event of fire to keep the danger from spreading to other parts of the house.
Old Reliable: The First Alert Onelink Wi-Fi Smoke + Carbon Monoxide Alarm, $110
Nest is the best known among smart alarms, but First Alert is the oldest name in fire detection, having developed the first battery-powered smoke detector back in 1964. The company's latest smart alarm is a hardwired device that combines a photoelectric fire sensor with CO detection.
The smart phone-controlled First Alert is compatible with any home's current hardwire system, so it can communicate with existing interconnected smoke and carbon monoxide alarms, including those from other brands, such as Kidde or Firex. That makes the First Alert a nice option if you're just replacing one or two alarms, or putting in a few new ones as part of a home remodel or addition.
Proper Placement is Key
Whichever brand smoke and CO alarm you choose, make sure you have them in the proper locations throughout the home. The National Fire Protection Association recommends installing smoke alarms inside each bedroom, outside each sleeping area, and on every level of the home, including the basement. There should also be CO detection on each living level, in the basement, and near—but not inside—an attached garage.
No Comments Yet