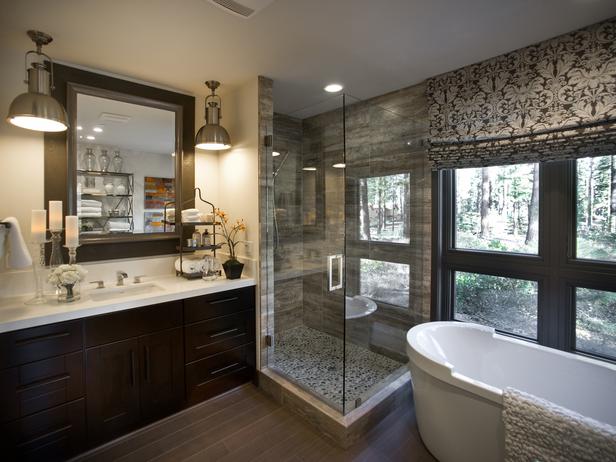 July kicks off the busy season for bathroom-related service requests, according to HomeAdvisor data. In fact, homeowners typically submit more service requests for bathroom remodeling projects in July than any other month of the year — with 48 percent indicating a readiness to hire immediately. The busy season generally lasts from July through September.
Interestingly, as homeowners look to remodel or refresh their bathrooms, many also look to repair cabinets, tile, grout, flooring and fixtures — either as part of their remodeling projects or to update an additional bathroom at the same time they're remodeling a main project bathroom.
To help you prepare for the full breadth of bathroom-related inquiries, here's a look at some of the problems homeowners may want to address over the next few months — as well as a look at what professionals typically charge for similar projects, according to HomeAdvisor's True Cost Guide.
Cabinet Repairs
Homeowners submitting service requests through HomeAdvisor regularly hire professionals to repair sticking and warping bathroom cabinets — a problem that commonly results from leaky faucets and high humidity. According to True Cost Guide, bathroom professionals charge an average of $318 for a simple repair, while the cost rises to an average of $2,507 for cabinet refinishing.
Ceramic and Porcelain Tile and Grout Repairs
Despite the fact that many problems may be avoided with annual grout refreshing and regular cleaning, bathroom tiles frequently develop mildew and mold or become loose and cracked as a result of constant contact with water. Most pros charge an average of $423 for simple tile repairs and an average of $1,638 to install new tile, according to True Cost Guide. And most will charge about $379 to repair tile grout.
Bathroom Flooring Repairs and Installation
Bathroom flooring — whether laminate wood, vinyl, linoleum or tile — takes a beating from high humidity and excess moisture. As a result, homeowners frequently see buckling, gapping, chipping, mold, mildew, discoloration, and bumps and bubbles appear in their flooring over time. According to True Cost Guide, most professionals charge an average of $780 to repair flooring and $2,870 to install new flooring — though costs will vary greatly depending on square footage and materials.
Bathroom Fixture Repairs and Installation
The most common bathroom fixture repairs are related to the leaking and clogging of sinks, faucets and pipes. And left unaddressed, these issues can lead to far more extensive — and expensive — problems for homeowners. Generally speaking, professionals charge an average of about $239 to install a faucet, $507 to install a sink, and $281 to fix broken and leaking pipes. The cost to install new pipes typically averages about $1,100.
No Comments Yet