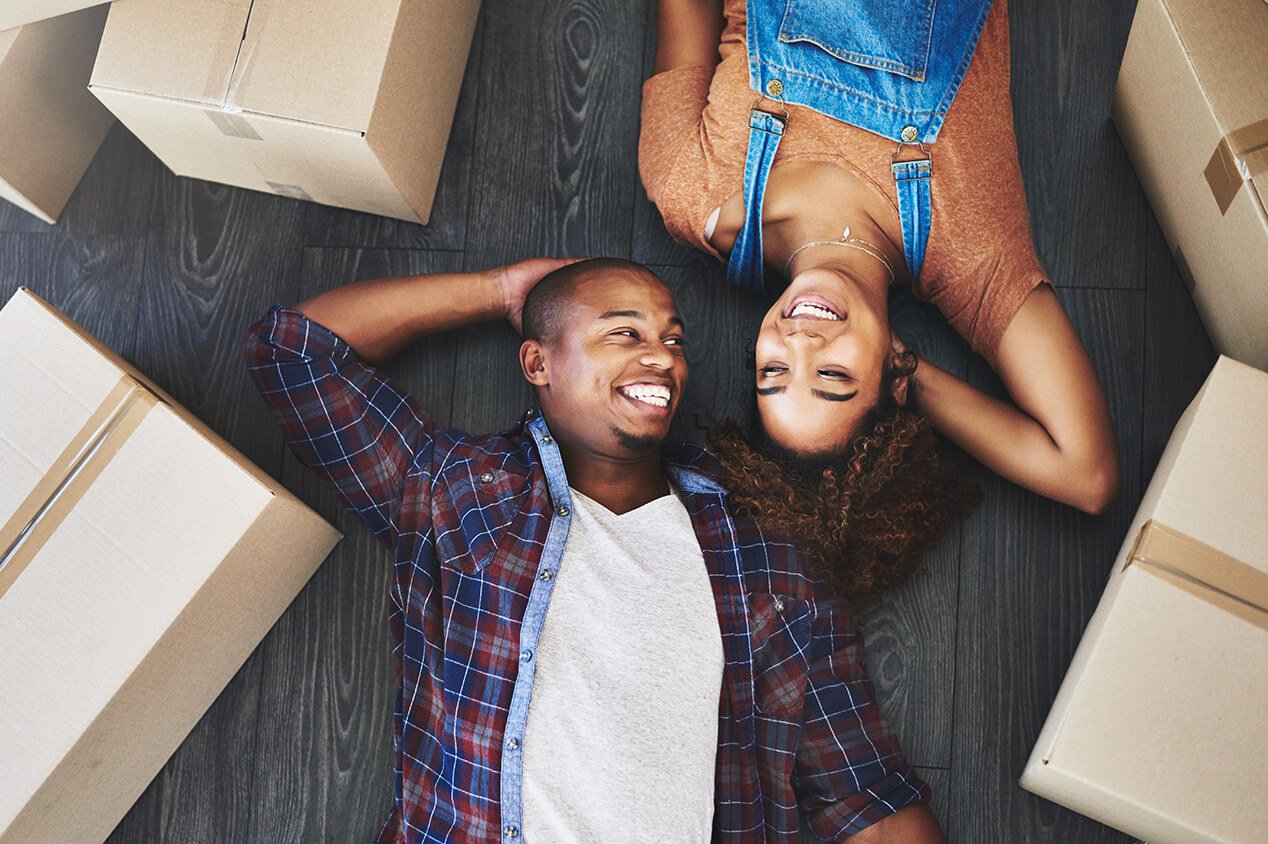 Whether it's your first time moving or you're a seasoned pro, the process of transitioning from one home to another is a complex task. Like any other major life change, you're bound to feel excited and maybe a little bit frazzled. Everyone you talk to has their own opinions, and it's easy to feel lost in a sea of recommendations.
We understand that moving can feel overwhelming, so we've put together this master list of moving tips for a stress-free and easier move. We've even included some statistics about moving that may surprise you and help guide your decisions. No matter what, it's always helpful to plan your move in advance and hire a moving company you trust. Ultimately, we hope the information below reassures and empowers you to have a smooth moving process.
On This Page:
How to Prepare for a Move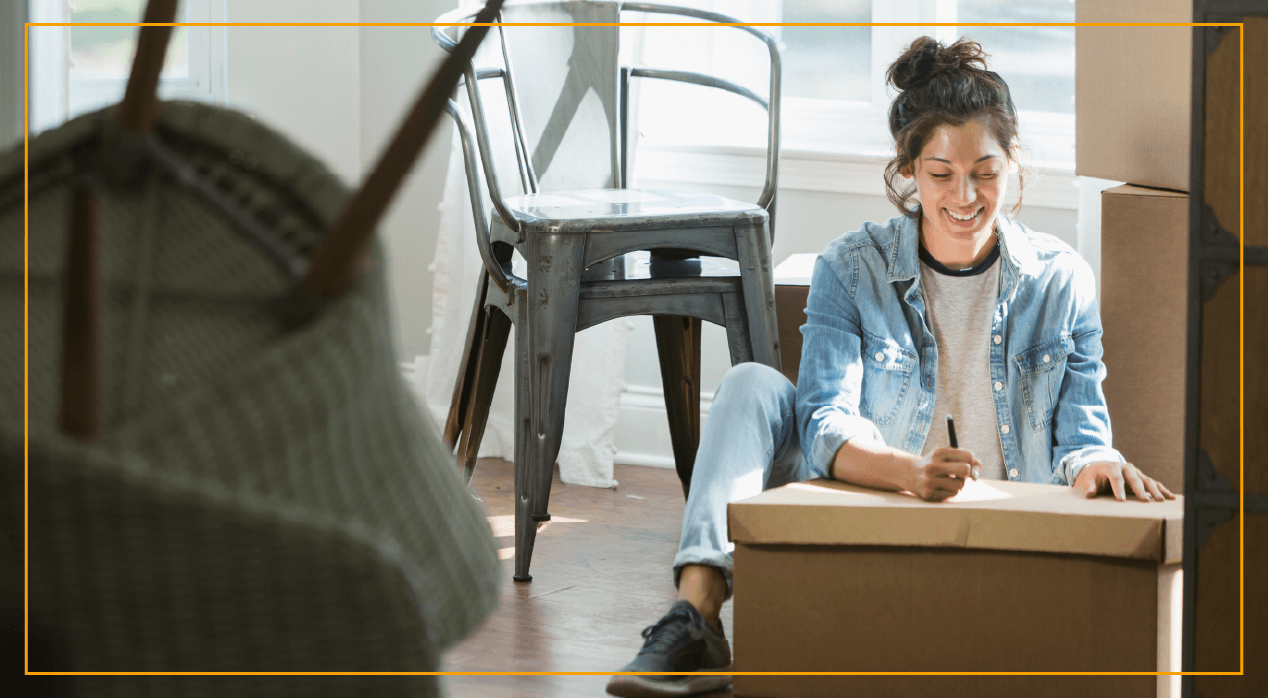 If you're one of the 32 million Americans moving to a new home this year, preparation is key. You'll thank yourself on moving day when you're not stressing over small details because you're organized.
1) Create a master binder for moving with all receipts, contracts and other important records.
2) Schedule your move for mid-month or mid-week — the cost to move furniture will be lower during these times.
3) Shop around for moving companies — get at least three quotes from different companies and compare their offerings.
4) Talk to your boss about moving assistance — the number one reason for moving in the U.S. was a new job or job transfer from 2019 to 2020. (U.S. Census)
5) Sell excess items by listing them on Facebook Marketplace, Craigslist or other online communities.
6) Schedule a pickup with WePickUp.org or another website, saving you a trip to a donation center. Remember to get the tax deduction receipt!
7) Plan to set up your new security system in advance so it's ready to go the week you move in.
8) Notify your bank, credit card company and other subscription services to update your address and prevent any mix-ups.
9) Don't forget to budget for cleaning. The average cost of move-out cleaning services in the U.S. in 2021 is $360.
10) Contact your home insurance agent to see if moving insurance is included. You may already be covered with moving insurance. If not, you'll want to look into moving insurance to protect your possessions while they're in transit.
11) Consider finding a babysitter and/or pet sitter so you won't have to worry about your kids or pets during the move.
12) Budget for movers, who usually charge by the hour or by the truck. The average price to hire a moving company in the U.S. costs between $750 and $2,100, or $1,400 on average. Keep in mind that this cost estimate only applies to local moves that are under 100 miles. As distance increases, so will your estimate.
13) Be sure to rent the correctly sized truck for your move. You can determine how large of a truck you'll need by considering the size of your home. For example, a cargo van will typically suffice for a studio apartment, but you'll likely need a 26-foot truck if you're moving four or more bedrooms.
Packing Tips for Moving
Packing your life into boxes is both an art and a science. Our advice below will help you navigate the packing process as you gear up for moving day.
14) Instead of cramming the week before, set a timer and pack for at least one hour per day starting six weeks before moving out.
15) Wrap your dresser drawers in plastic wrap without emptying them before transport.
16) Don't overpack boxes — keep them at 50 pounds max. Plan to utilize as many as you need to create reasonable loads.
17) Use high-quality boxes from local home improvement stores or friends, family and neighbors.
18) Pack sharp tools, cleaning chemicals and paints in clear plastic boxes to prevent damage or toxic leaks.
19) Organize your boxes by necessity and color code them accordingly. Or, give every room a different color packing label. At the end of this post, you can download our free packing labels to add to your boxes.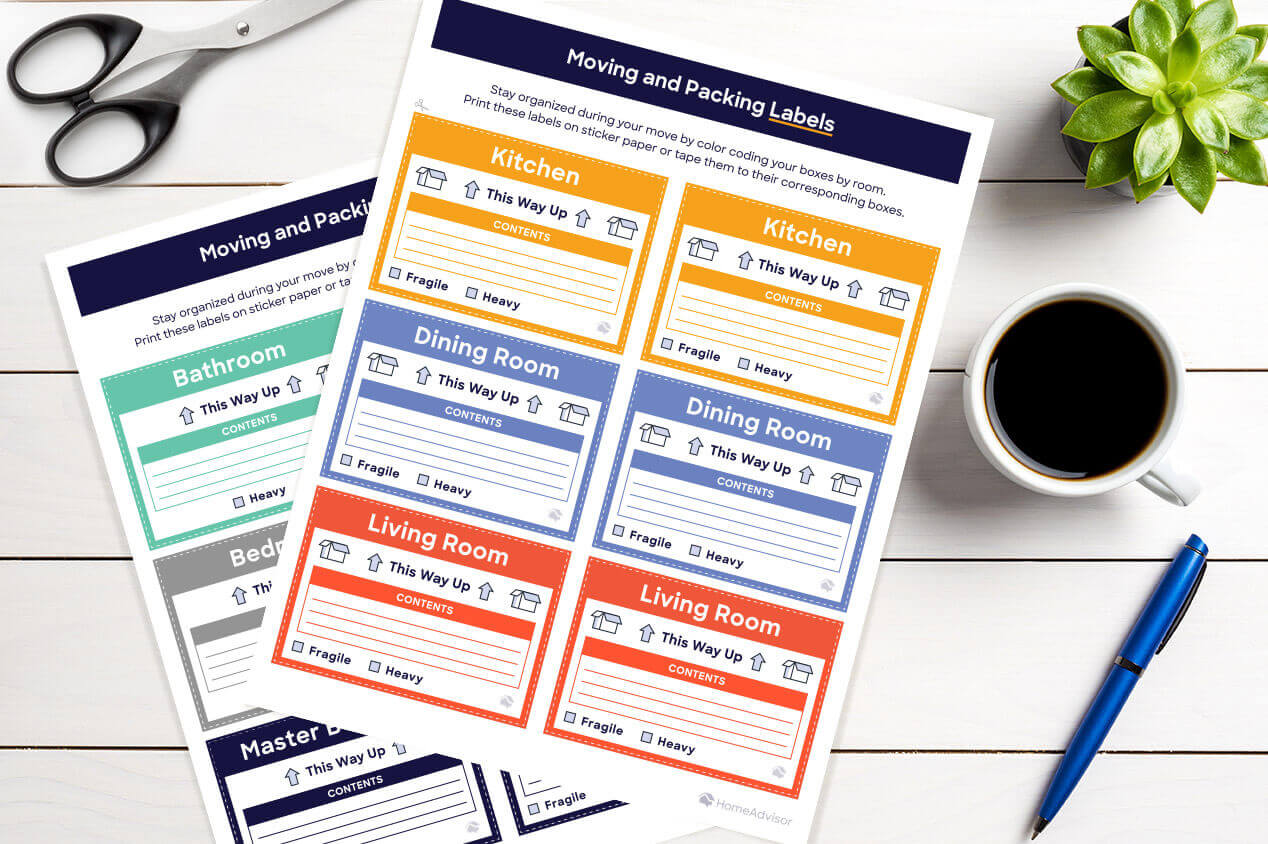 20) When packing glassware, use bubble wrap and newspaper. Start with adding the heaviest pieces first, then add the fragile ones in the top half of the box.
21) Take photos of the wiring configurations of your electronics so you remember how to reassemble them.
22) To save space when packing clothes, roll clothing or vacuum seal apparel instead of folding.
23) Hire professionals to pack and move heavy furniture or instruments to avoid costly damage. The average cost of moving a piano is around $400.
24) Budget an emergency fund to account for last-minute additional storage or lodging costs, especially for long-distance moves.
25) Double check that empty spaces in boxes are filled to prevent things from shifting and breaking.
Tips for a Smooth Moving Day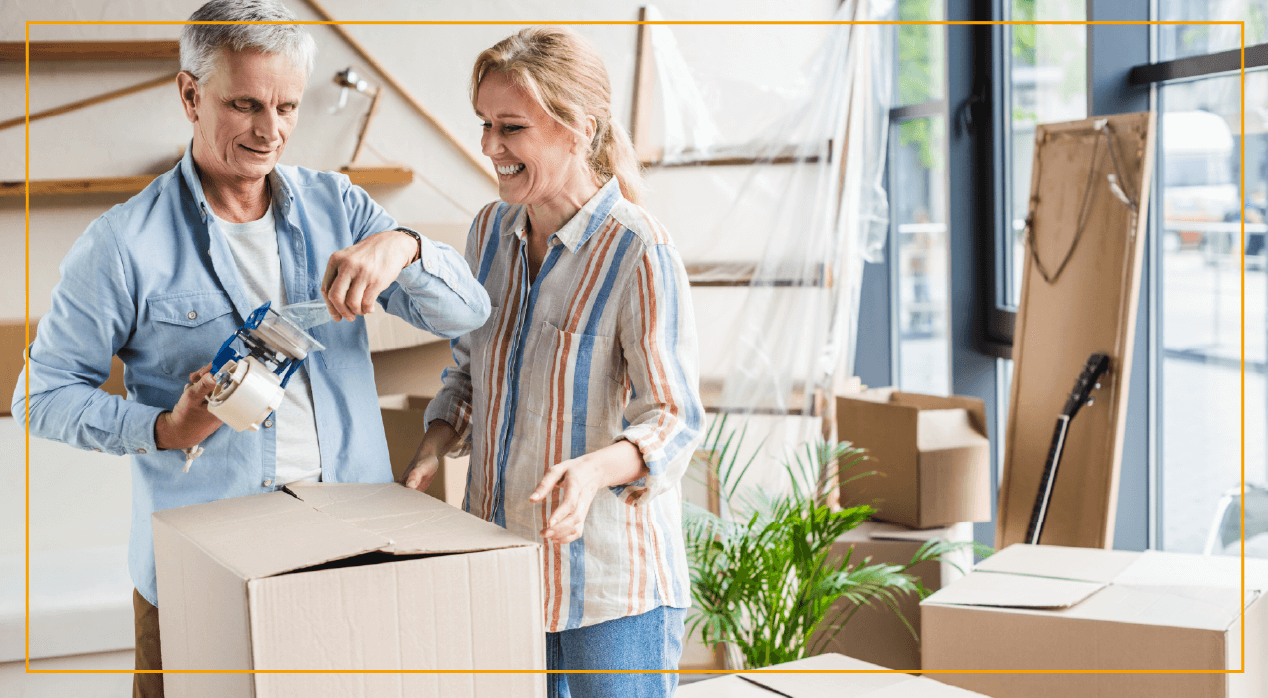 Before you dive into the busy whirlwind of moving day, it's important to keep in mind some tips that will make the process much easier.
26) Keep water bottles and snacks like granola bars and fruit easily accessible to stay energized.
27) Keep essential items, important technology and paperwork in a suitcase close to you on moving day.
28) Print out an inventory checklist and budget sheet to ensure you're not missing anything. We've included a free inventory cheat sheet for you to download and print at the end of this post.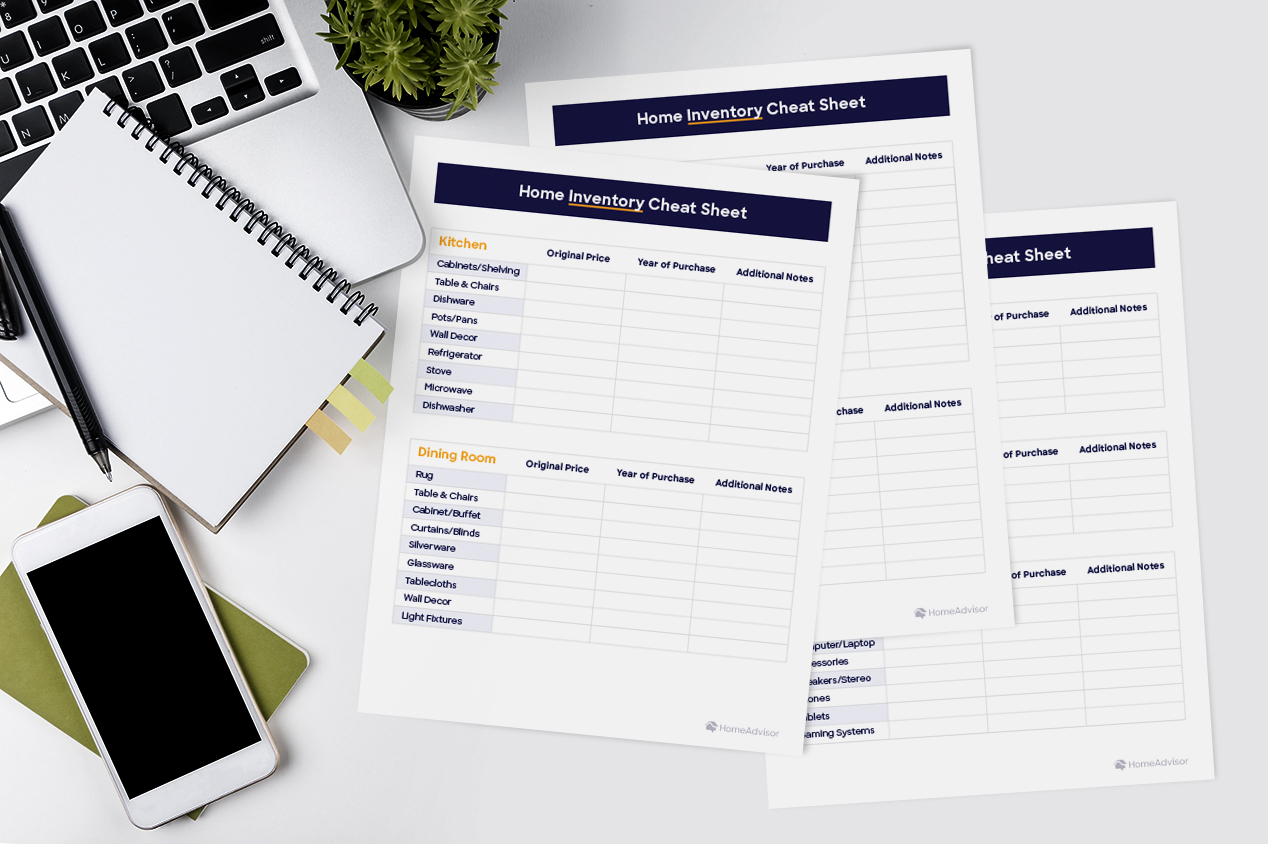 29) Pack your truck with the heaviest items first and utilize the "Mom's Attic" compartment.
30) For short-distance moves, avoid rush hour to limit the time your moving truck wastes on the road. For long-distance moves, plan meal breaks during busy traffic hours.
31) Make a list of people to notify about your move and set a calendar reminder so you don't forget anyone. We've included a printable contact notification sheet for you to use below.
Unpacking Tips to Settle in Quickly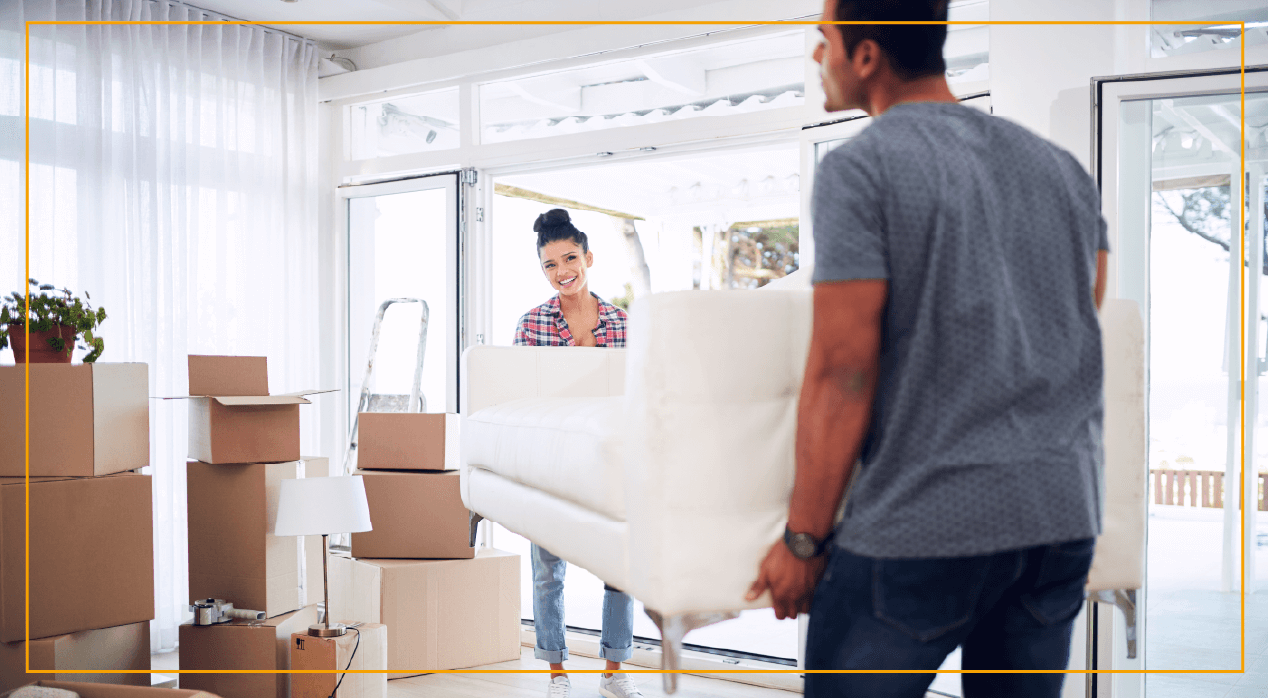 Once the move is over, you still have plenty of work to do to settle in properly. These tips will address some effective ways to streamline the process of making yourself at home in your new place.
32) Be prepared for bad weather. For example, bring old towels, extra cardboard and plastic wrap to protect items in transit when there are difficult weather conditions like rain or snow.
33) Double check that furniture, electronics and other multi-part set-ups didn't lose or break any components in transit.
34) If you're moving for work, review and record expenses you could ask your employer to reimburse.
35) Unpack the most difficult room first, which is usually the kitchen and all of its fragile items. You'll be relieved when it's done!
36) Contact a local locksmith to replace locks and make key copies at your new home.
37) Hire someone to install and optimize your Internet connection if you work from home. The cost of installing a computer network is usually worth it.
38) Safety proof your new home for children, pets or elderly family members as soon as possible.
39) Prioritize self-care at the end of the moving day. Try to go to bed early to avoid exhaustion the next day.
40) Network with your new neighbors to get familiar with your new town.
Moving can be a hassle, but by having the right attitude and following the right advice, you'll be happily surprised by how smoothly your move can go. Below are a few helpful printable resources for keeping things organized during the moving process.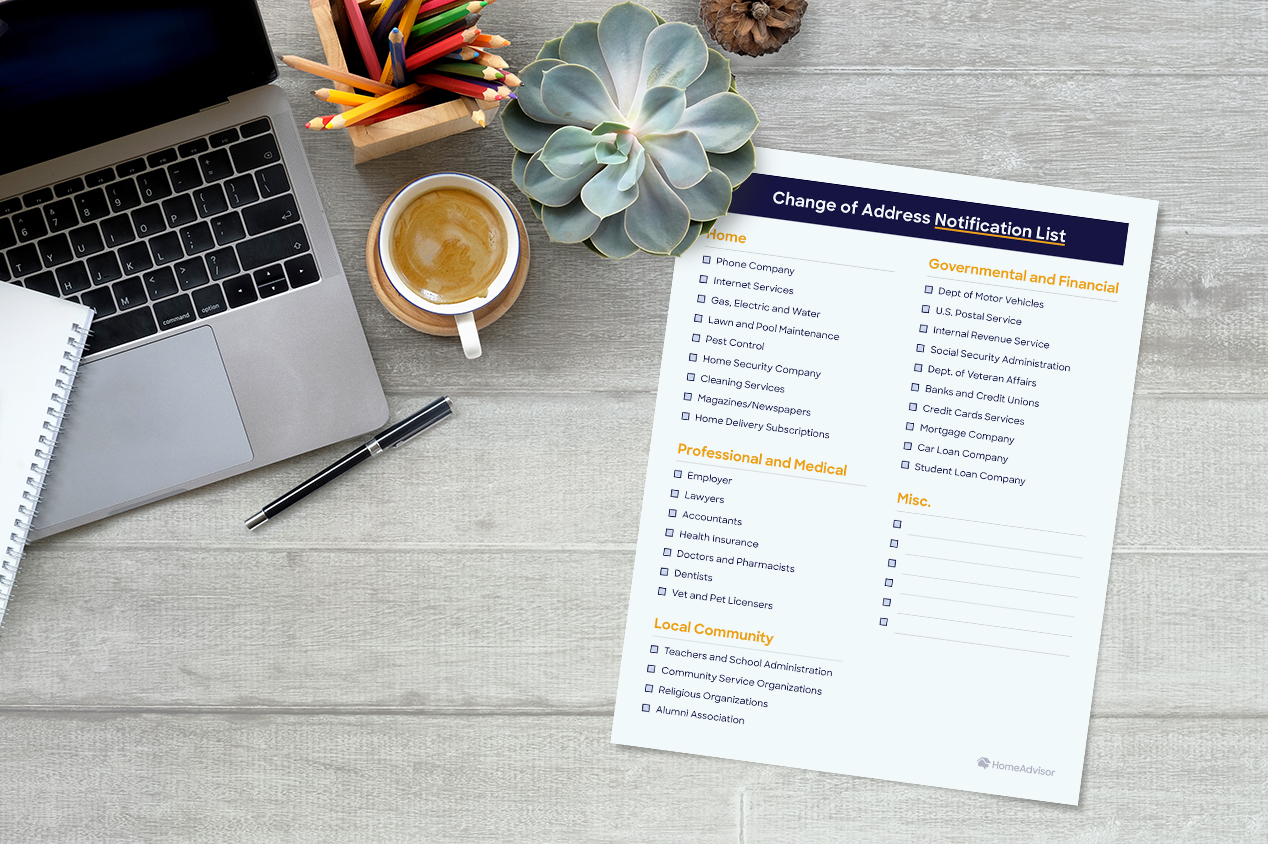 No Comments Yet