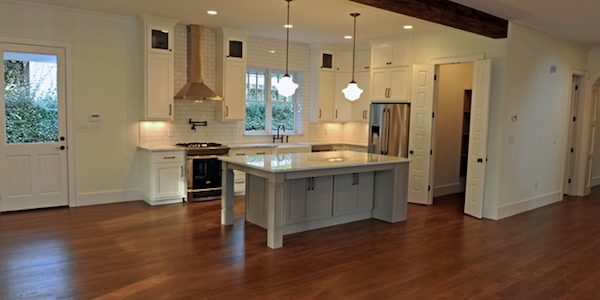 It's hard to overestimate the importance of the kitchen to the function, aesthetics and overall value of your home. Whether it's efficiently cooking and cleaning up for your morning routine or entertaining the extended family for the holidays, without a well-designed kitchen space you will experience unnecessary stress and delays. Even homeowners who are reasonably happy with their kitchen can often find room for improvement. Maybe it's time to add a small kitchen nook, or recessed lighting or new energy-efficient appliances. There are literally hundreds of ways to modernize your kitchen.
As such, kitchen professionals are invaluable resources when it comes to improving your kitchen, but they also come in all shapes and sizes. Depending on your needs, you can hire a kitchen remodeling company, a wood or laminate flooring contractor, a concrete countertop professional, a custom cabinetmaker or dozens of other specialty kitchen professionals.
Answers to some basic questions will give you a sense of whether or not you could work comfortably with a particular kitchen professional. Below are some questions to ask.
Questions about the Kitchen Professional
How long have you been a kitchen contractor?
Were you formally trained or how did you acquire your experience?
Do you belong to any professional associations?
Are you licensed and registered with the state?
Are you insured?
Do you have any references I may contact?
Need to find a pro for your kitchen remodel?
Find Pros
Questions about Your Kitchen Professional's Work
Do you give written warranties?
Will this project require a permit?
Can you estimate how long this will take?
Will you provide options for different materials?
Interview Question for References
Were you happy with the kitchen remodel?
Was your kitchen completed on time?
Were there any unexpected expenses?
Would you use this kitchen professional again?
Would you recommend this kitchen contractor?
Interviewing this extensively is overkill if you only need a kitchen pro to replace the kitchen floor or install a new refrigerator. The interviews only become necessary with total kitchen remodel or new outdoor kitchen addition, since these are expensive projects that you don't want to spend additional money on for repairs.
Need to find a pro for your kitchen remodel?
Find Pros
---
No Comments Yet
You can be the first to comment!