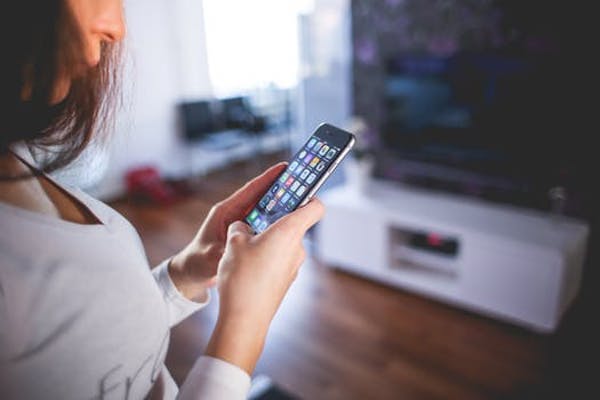 The smart home surge is gathering steam.
About thirty million U.S. households already have at least one connected device, like a doorbell camera that can be an answered remotely or a smoke alarm that alerts them to fire even when they're away from home. That's double the number from two years ago, an encouraging growth rate.
But more than 100 million households are still missing out on the technology.
To truly take the smart home to scale while ensuring that consumers are getting the full value and experience, the industry needs to offer multiple paths to adoption. Here are the three keys ones, based on HomeAdvisor surveys of consumers and professionals, as well as insights from our nationwide network of homeowners and service pros.
1. The Do-It-Yourself Consumer
I often argue that manufacturers and retailers have oversold the smart home as a DIY solution. That's because it quickly gets overly complicated and time-consuming for so many consumers. But there are a handful of genuinely plug-and-play categories out there, and they can function as gateway devices for mass-market consumers coming into the space.
Take smart appliances: In a recent HomeAdvisor survey, roughly half of respondents told us they've installed a smart appliance, making it the most popular product category. The high adoption rate is due in part to the fact that professional installation is not required. Homeowners simply plug in the smart refrigerator or coffeemaker, and they're good to go.
Digital assistants, like Amazon Echo, Google Home, and Samsung Bixby, are another DIY-friendly option. The devices provide a range of services, from playing music to finding recipes. Owners of Amazon assistants can activate the HomeAdvisor Alexa skill to connect instantly with service pros, good for emergency repairs.
Once people get comfortable with their digital assistant, and the idea of the smart home as a whole, the devices can function as a control hub for other devices, including lights, thermostats, and more.
2. The Do-It-For-Me Consumer
This is the critical consumer group to mass-market smart home adoption, with numbers in the tens of millions. The group includes consumers who have no awareness of the technology whatsoever, as well as those who maybe have a connected device or two in their home, but are missing out on the full smart home experience.
The "Do it for me" consumer is turning to home technology pros to get the job done. In a recent HomeAdvisor/CEDIA survey of service professionals, 83 percent of respondents reported receiving smart home request at least once a month, if not weekly or even daily.
"Do it for me" projects typically revolve around a smart home kit, including a smart door lock, thermostat, smoke sensor, and light control, as well as some type of hub to simplify the setup and control. The all-in cost might be around $1,500 – an amount that more than half of the pros surveyed said would be enough for sustainable business, provided the scale is there.
Home tech pros can help grow the "Do it for me" market by becoming fully integrated in the remodeling industry. A renovation is the ideal time to bring smart technology into the home, since it's easy to provide both wired and wireless solutions that combine for a more robust and secure system.
3. The Custom-Install Consumer
Smart home technology started decades ago in high-end home automation, with a focus on audio-visual. Today's custom-install consumer continues that tradition, though the automation reaches into every corner of the home with systems from brands like Crestron and Control4.
CEDIA, the industry group serving this sector of the smart home, has 3,700 member companies nationwide who cater to this consumer (they often refer to themselves as "custom installers," though "integrator" and "technologist" are also common).
As with all things custom, this pathway remains niche and luxury—the average project cost for CEDIA firms in 2016 was $36,600. But it's vital to the smart home's long-term viability, since technological innovation almost always starts at the high-end, before entering the mainstream.
Dan's Bottom Line
For home tech pros, the 100 million or so not-yet-smart households out there are all new customers waiting to be connected. The key is recognizing that the smart home is not a one-size-fits-all solution. Creating a nimble, scalable business model, one where those $1,500 jobs are as doable as the $35,000 ones, will keep you profitable over the long haul.    
 
Our recent survey found that there are plenty of home tech pros who are willing to adopt these business strategies. But they're hungry for training and education. Indeed, 8 in 10 pros reported being interested in learning more about smart home technology, with online training videos being their preferred format.
 
That's a clear mandate for the industry: provide the training, and the pros will come. And once the nationwide service network is in place, the smart home will have a much more viable path to mass-market adoption.
No Comments Yet