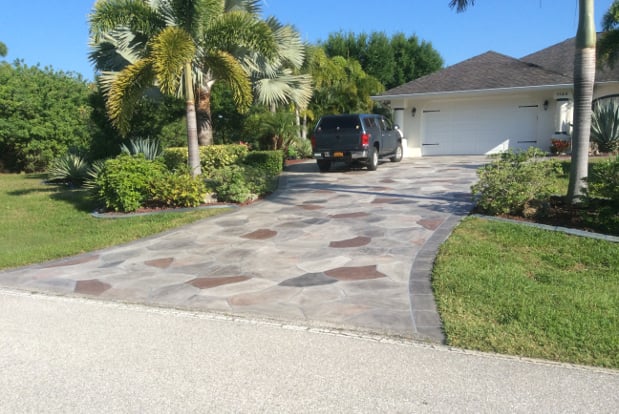 The driveway is a critical part of any home. It's one of the first things guests will see, and it's the most natural entrance onto your property. There are several options you have when it comes to materials, and each has different qualities. Stone and gravel driveways may not be nearly as popular as asphalt or concrete, but they have their place and advantages as well. If you're thinking about building a new driveway, here's some things to note about these two materials.
Gravel Driveways
Gravel driveways can refer to crushed gravel or crushed stone, a higher end installation. Crushed gravel isn't the most elegant driveway material out there, but it is the cheapest. For this reason, gravel driveways are most commonly found in rural areas, as homeowners who have extremely long driveways (rarely found in the city) and a strict home improvement budget may have few other options. Another nice trait of gravel is that it can always be paved over later.
Other than low gravel driveway cost, they are also the easiest to maintain. Naturally, you don't have to worry about driveway cracks. Gravel driveways are designed to shed water, but you'll need to ensure that you have proper yard drainage before installation. If you live in the northern United States and constantly need a functional driveway, keep in mind snow removal from gravel is extremely difficult.
Ready to start your
Driveway Installation

?Find Pros
Stone Driveways
Stone driveways can also mean a number of different things. Stone can refer to concrete stones, brick stones, and natural stones. The most common "stone driveway" is, of course, natural stone, but even different natural stones can have several kinds of colors and textures. A natural stone driveway will probably be the most elegant, but also the most expensive and the hardest to maintain. Some materials are rare and cost-prohibitive to many homeowners. Again, you'll have to ensure proper drainage in your yard and cold, moist climates with heavy freeze/thaw cycles will decrease the lifetime of this costly material.
Driveway Edging
Whichever material you choose, driveway edging will make it better. It can spruce up an otherwise dirty, bland gravel driveway. For stone driveways, it can help keep the pavers in place and reduce the incidence of cracks and costly repairs. Edging can be made from stone, metal, or even wood. It can be made from the same material as your driveway or contrasting colors and textures that add a more decorative element.
1 Comments