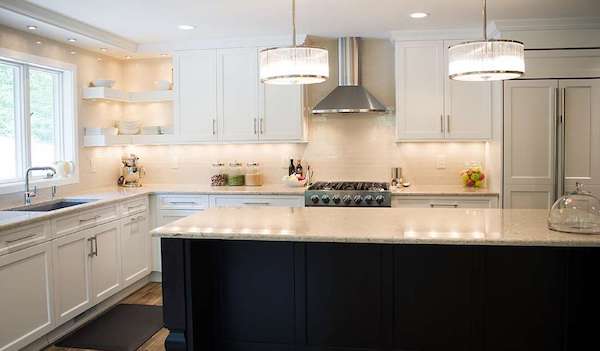 Want in on a multi-billion-dollar business opportunity? Specialize in thriving-in-place projects. Roughly 108 million U.S. citizens have surpassed age 50—and the majority of them wish to live comfortably and independently in their homes for as long as possible. The reality is that most of these people will have to modify their existing homes to make that happen.
Bathroom modifications are top of mind for most people, according to HomeAdvisor research regarding the needs, desires and spending habits of aging Americans. In fact, of survey respondents who have considered retrofits designed to allow them to live independently as they get older, 48 percent said that the bathroom is their focus. Other important areas of concern include the entrance/stairway, at 24 percent, and the kitchen, at 20 percent.
Empathy and positivity will be critical success factors when it comes to recommending longevity-minded home improvements to your customers. Our research shows that many people in their sixties want to be proactive in making long-term upgrades but will resist improvements that make them feel "old." It's clear that the focus of the conversation needs to change: We need to talk less about medically oriented aging-in-place renovations (think ramps and grab bars) and talk more about thriving-in-place upgrades (think under-cabinet lighting and pot fillers)—the kind of improvements that homeowners of all ages will enjoy.
Pull-out shelves and cabinets containing Lazy Susans are some of the more affordable places to start in the kitchen, while higher-ticket retrofits may center on changing countertop heights and appliance configurations. A high-tech thriving-in-place upgrade may make use of a smart refrigerator that will allow a homeowner's adult children to view the contents of the refrigerator — making it easy for them to ensure that their parent is consistently stocked with good (and unexpired) food, even from another city. These kinds of enhancements dodge any of the "aging-in-place" stigmas, in fact appealing to people of all ages.
Voice-activation technology currently appeals most to young homeowners, but because it enables the hands-free operation of lighting, appliances and other systems, it's only natural that it will find its way into the kitchens and bathrooms of active-adult homes. One significant benefit of voice-activation technology is a reduced slip-and-fall risk; homeowners can simply give a command and get just enough light to find their way safely to the bathroom.
The bottom line? The remodelers and contractors who devise novel ways to serve this segment of the population stand to collectively earn many billions of dollars while serving a real societal need. Thriving-in-place is a massive generational wave.  Its magnitude is just starting to be felt, and the business opportunities attached to it are certain to multiply.  You'd be remiss not to give it some thought.
No Comments Yet