See if We Have Top-Rated
General Contractors in Your Area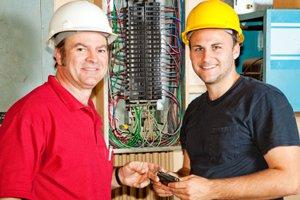 If you're thinking home improvement, you'll need to think, "contract". A contract might be the most important part of a project, outside of doing your
Cost Guide
and
Ratings & Reviews
research. Reference our sample contracts* to get a successful project underway! Home improvement projects, like additions, sprinkler installations or deck repair require a detailed document. Become familiar with the structure with the sample below.
Sample Contract - Large Projects (download)
Maintenance items, like lawn mowing or pool cleaning, don't require a contract - but better safe than sorry. Use our Small Projects Sample Contract as a guide.
Sample Contract - Small Projects (download)
Click below to view an example of a real contract used en route to a successful project.
Sample Contract - Actual Project Example (download)
Matt Myers is a freelance writer for the home maintenance and remodeling industry. Formerly a contractor specializing in deck building and casework, Matt has written over 500 articles for both homeowners and contractors.