See if We Have Top-Rated
General Contractors in Your Area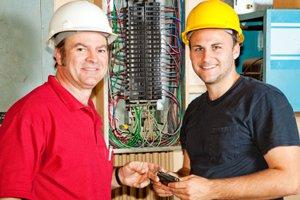 If you're thinking home improvement, you'll need to think, "contract". A contract might be the most important part of a project, outside of doing your
Cost Guide
and
Ratings & Reviews
research. Reference our sample contracts* to get a successful project underway! Home improvement projects, like additions, sprinkler installations or deck repair require a detailed document. Become familiar with the structure with the sample below.
Large Project Contract
Printable Sample Contract (PDF)
Small Project Contract
Maintenance items, like lawn mowing or pool cleaning, don't require a contract - but better safe than sorry. Use our Small Projects Sample Contract as a guide.
Printable Sample Contract (PDF)
*These sample contracts are provided for informational purposes only, and do not constitute legal advice. You should have a licensed attorney review any legal documents to insure that they are adequate for your needs and are valid and in conformity with any applicable federal, state, and local laws and regulations.
Matt Myers is a freelance writer for the home maintenance and remodeling industry. Formerly a contractor specializing in deck building and casework, Matt has written over 500 articles for both homeowners and contractors.
More Tips & Advice For Your Home
Related Articles
Recent Articles