Trundle Beds for Fun and for Space
See if We Have Top-Rated
Remodeling Contractors in Your Area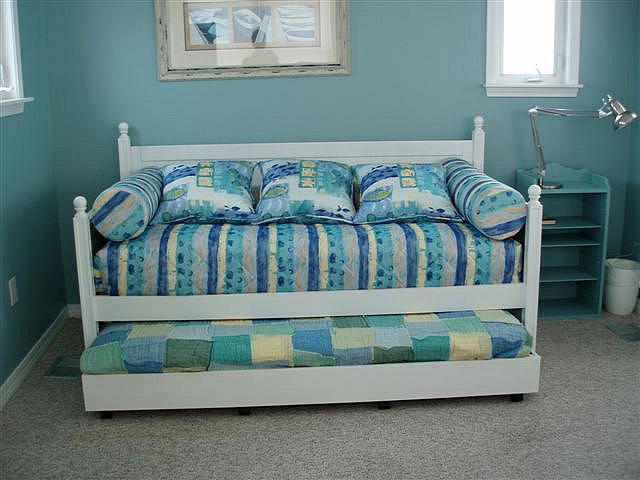 Trundle beds bring back memories of childhood for most people. Some children's rooms had bunk beds, others had trundle beds, and for the rest, the guest or little brother slept wherever you could find space. Trundle beds are a terrific alternative to both bunk beds and forced guest rooms (you'd rather have a den, right?), and they are no longer just for small children.
History and Use
Trundle beds, also called truckle beds, are stacked beds. One bed is raised, and the other rolls underneath. They are named for this very feature, for the trundles, or casters, that are attached to the feet of the lower bed so that they can be rolled out when needed. The beds originally were designed for servants, actually, who slept next to their employer to be close at hand. Although you might consider holding onto that bit of information when your child's friend or younger brother are using it.
A Wide Variety of Trundle Bed Models
Originally, trundle beds were small—the top bed was a twin, the bottom was slightly smaller. For this reason, they tended to take the place of a twin set in a small room for a pair of brothers or sisters. These trundle beds, like a Murphy bed or bunk beds, offered more of the room for dressers, desks and play room. Today, though, trundle beds come in many sizes. And while they once never had box springs—thereby relegating them to day beds?they can come with them today. There are king and queen-sized trundle beds, and trundle beds shaped to work as a deep couch, and others that roll three beds out of two. And if the history of the servant use bothers you, or perhaps you would like to use it for guests but think it odd to have one person sleeping closer to the ground, there are models that pop up. The lower bed is on springs and elevates when you pull it out, making it the same height as the bed it just came out of.
Trundle beds are a terrific space-saver, and not as inflexible as many people think. It is a great alternative to bunk beds or Murphy beds in an old home with small rooms, or a small home. And, as has always been the case, it is an old favorite, bringing its own history and kitsch feel along with it.
Brice Particelli, formerly a carpenter in Colorado and Kentucky, manages continuing education programs for Columbia University and is a freelance writer for both the home improvement and travel industries.
More Tips & Advice For Your Home
Related Articles
Recent Articles