Menu
Kitchen Remodelers in Jamaica, NY
Prescreened Kitchen Renovation Contractors in Jamaica, NY
---
Reviews of Jamaica Kitchen Renovation Companies
Project: Remodel a Kitchen
New York, NY
Nilsson & Sons are a family-owned small contracting company with conscientious and trustworthy workers. Their plasterer (skim coat) was exceptional, and their carpenter and painters were good.
Project: Remodel a Kitchen
Great Neck, NY
Magenta Blue did a great job on our kitchen. The key for me was that they were very detail oriented and took the time to make suggestions when appropriate. Rather than just moving ahead with something they didn't think would work, they more than once took the time out to offer ideas. Also, as contracters go they did a great job of cleaning up every day and doing their best to not leave our apartment a disaster area. I would not hesitate to use them for future work.
Project: Remodel a Kitchen
Flushing, NY
The owner/foreman was very knowledgable, prompt and professional. He had some good ideas and was resourceful and easy to work with. There are always bumps in the road in a renovation and he worked with us to see we were not inconvenienced. His workman were skilled and best of all, they cleaned up at the end of every day. He was able to complete minor tasks ( ie- hang a lamp, touch up the ceiling) at no extra cost and was glad to see we were happy. I have recommended GP Restoration to a friend and I would be happy to recommend GP to anyone.
---
Unscreened Addition & Remodeling Contractors in Jamaica, New York
---
Things to Consider Before You Update Your Kitchen:
Ideas & Inspiration from Jamaica Addition & Remodeling Contractors

Modern 3-dimensional 'Mondrian' Compositions. Dyanmic Symmetry creates sculptural vitality. 1-Nautilus spiral follows ...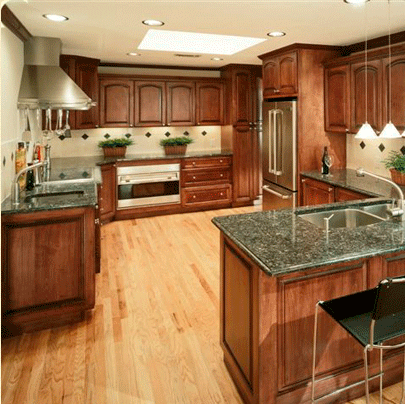 A LOOK AT SOME OF OUR RECENT KITCHEN REMODELS ...


Coop kitchen. Complete gut and remodel. Granite countertops, Maple cabinets, All new appliances. ...

---

Recent Requests for Kitchen Remodeling Services in Jamaica, New York:
---

Project Location:
Jamaica
,
NY
11432
Date: 04/24/2016
Request Stage: Ready to Hire
Desired Completion Date: Timing is flexible
---
Project Location:
Jamaica
,
NY
11434
Date: 04/14/2016
Floorplan: I am considering changes to kitchen floorplan
Cabinets: Yes - I plan to move or update the cabinets
Appliances: Yes - I plan to move or update some or all appliances
Countertops: Yes - I plan to update the countertops
Sinks: Yes - I plan to update the sinks
Flooring: Yes - I plan to update the flooring
Lighting: Yes - I plan to update the lighting
Request Stage: Ready to Hire
Desired Completion Date: Timing is flexible
What kind of location is this?: Home/Residence
---
Project Location:
Jamaica
,
NY
11435
Date: 04/14/2016
Floorplan: I plan to maintain existing kitchen floorplan
Cabinets: Yes - I plan to move or update the cabinets
Appliances: No - I do not plan to move or update the appliances
Countertops: Yes - I plan to update the countertops
Sinks: No - I do not plan to update the sinks
Flooring: No - I do not plan to update the flooring
Lighting: Yes - I plan to update the lighting
Request Stage: Planning & Budgeting
Desired Completion Date: Less than 2 months
What kind of location is this?: Home/Residence
Comment: Kitchen remodeling need new cabinets and counter tops
---
Project Location:
Jamaica
,
NY
11433
Date: 04/13/2016
Floorplan: I plan to maintain existing kitchen floorplan
Cabinets: Yes - I plan to move or update the cabinets
Appliances: Yes - I plan to move or update some or all appliances
Countertops: Yes - I plan to update the countertops
Sinks: Yes - I plan to update the sinks
Flooring: Yes - I plan to update the flooring
Lighting: Yes - I plan to update the lighting
Request Stage: Planning & Budgeting
Desired Completion Date: Timing is flexible
What kind of location is this?: Home/Residence
---
Project Location:
jamaica
,
NY
11434
Date: 04/02/2016
Floorplan: I plan to maintain existing kitchen floorplan
Cabinets: Yes - I plan to move or update the cabinets
Appliances: No - I do not plan to move or update the appliances
Countertops: Yes - I plan to update the countertops
Sinks: No - I do not plan to update the sinks
Flooring: Yes - I plan to update the flooring
Lighting: Yes - I plan to update the lighting
Request Stage: Planning & Budgeting
Desired Completion Date: Less than 2 months
What kind of location is this?: Home/Residence
---
Project Location:
Jamaica
,
NY
11434
Date: 03/2016
Floorplan: I am considering changes to kitchen floorplan
Cabinets: Yes - I plan to move or update the cabinets
Appliances: Yes - I plan to move or update some or all appliances
Countertops: Yes - I plan to update the countertops
Sinks: Yes - I plan to update the sinks
Flooring: Yes - I plan to update the flooring
Lighting: Yes - I plan to update the lighting
Request Stage: Ready to Hire
Desired Completion Date: Timing is flexible
What kind of location is this?: Home/Residence
---
Project Location:
Jamaica
,
NY
11434
Date: 03/2016
Floorplan: I plan to maintain existing kitchen floorplan
Cabinets: Yes - I plan to move or update the cabinets
Appliances: Yes - I plan to move or update some or all appliances
Countertops: Yes - I plan to update the countertops
Sinks: Yes - I plan to update the sinks
Flooring: Yes - I plan to update the flooring
Lighting: Yes - I plan to update the lighting
Request Stage: Ready to Hire
Desired Completion Date: Timing is flexible
What kind of location is this?: Home/Residence
---
Project Location:
Jamaica
,
NY
11432
Date: 03/2016
Floorplan: I am considering changes to kitchen floorplan
Cabinets: Yes - I plan to move or update the cabinets
Appliances: No - I do not plan to move or update the appliances
Countertops: Yes - I plan to update the countertops
Sinks: Yes - I plan to update the sinks
Flooring: Yes - I plan to update the flooring
Lighting: No - I do not plan to update the lighting
Request Stage: Ready to Hire
Desired Completion Date: Less than 2 months
What kind of location is this?: Home/Residence
Comment: I need some estimates
---
Project Location:
Jamaica
,
NY
11434
Date: 03/2016
Floorplan: I plan to maintain existing kitchen floorplan
Cabinets: Yes - I plan to move or update the cabinets
Appliances: Yes - I plan to move or update some or all appliances
Countertops: Yes - I plan to update the countertops
Sinks: Yes - I plan to update the sinks
Flooring: No - I do not plan to update the flooring
Lighting: No - I do not plan to update the lighting
Request Stage: Ready to Hire
Desired Completion Date: Less than 2 months
What kind of location is this?: Home/Residence
Comment: I need a kitchenette installed
---
Project Location:
Jamaica
,
NY
11434
Date: 03/2016
Request Stage: Ready to Hire
Desired Completion Date: Timing is flexible
---
Project Location:
Jamaica
,
NY
11434
Date: 03/2016
Floorplan: I am considering changes to kitchen floorplan
Cabinets: No - I do not plan to move or update the cabinets
Appliances: No - I do not plan to move or update the appliances
Countertops: Yes - I plan to update the countertops
Sinks: No - I do not plan to update the sinks
Flooring: No - I do not plan to update the flooring
Lighting: No - I do not plan to update the lighting
Request Stage: Planning & Budgeting
Desired Completion Date: Timing is flexible
What kind of location is this?: Home/Residence
---
Project Location:
Jamaica
,
NY
11433
Date: 03/2016
Request Stage: Ready to Hire
Desired Completion Date: Timing is flexible
---
Project Location:
Jamaica
,
NY
11436
Date: 03/2016
Floorplan: I am considering changes to kitchen floorplan
Cabinets: Yes - I plan to move or update the cabinets
Appliances: Yes - I plan to move or update some or all appliances
Countertops: Yes - I plan to update the countertops
Sinks: Yes - I plan to update the sinks
Flooring: Yes - I plan to update the flooring
Lighting: Yes - I plan to update the lighting
Request Stage: Planning & Budgeting
Desired Completion Date: Less than 2 months
What kind of location is this?: Home/Residence
---
Project Location:
Jamaica
,
NY
11433
Date: 03/2016
Floorplan: I am considering changes to kitchen floorplan
Cabinets: Yes - I plan to move or update the cabinets
Appliances: Yes - I plan to move or update some or all appliances
Countertops: Yes - I plan to update the countertops
Sinks: Yes - I plan to update the sinks
Flooring: Yes - I plan to update the flooring
Lighting: Yes - I plan to update the lighting
Request Stage: Ready to Hire
Desired Completion Date: Timing is flexible
What kind of location is this?: Home/Residence
---
Project Location:
JAMAICA
,
NY
11433
Date: 02/2016
Desired Completion Date: 9 - 12 weeks
Consumer Owns Home: Yes
---
Project Location:
Jamaica
,
NY
11434
Date: 02/2016
Floorplan: I plan to maintain existing kitchen floorplan
Cabinets: Yes - I plan to move or update the cabinets
Appliances: No - I do not plan to move or update the appliances
Countertops: Yes - I plan to update the countertops
Sinks: Yes - I plan to update the sinks
Flooring: Yes - I plan to update the flooring
Lighting: Yes - I plan to update the lighting
Request Stage: Planning & Budgeting
Desired Completion Date: Less than 2 months
What kind of location is this?: Home/Residence
Comment: Doing my floor and changed my stove and washer and dryer around and run new wires in the kitchen
---
Project Location:
Jamaica
,
NY
11434
Date: 02/2016
Request Stage: Ready to Hire
Desired Completion Date: Timing is flexible
---
Project Location:
Jamaica
,
NY
11433
Date: 02/2016
Floorplan: I plan to maintain existing kitchen floorplan
Cabinets: Yes - I plan to move or update the cabinets
Appliances: Yes - I plan to move or update some or all appliances
Countertops: Yes - I plan to update the countertops
Sinks: Yes - I plan to update the sinks
Flooring: Yes - I plan to update the flooring
Lighting: Yes - I plan to update the lighting
Request Stage: Ready to Hire
Desired Completion Date: Timing is flexible
What kind of location is this?: Home/Residence
---
Project Location:
Jamaica
,
NY
11434
Date: 02/2016
Floorplan: I plan to maintain existing kitchen floorplan
Cabinets: Yes - I plan to move or update the cabinets
Appliances: Yes - I plan to move or update some or all appliances
Countertops: Yes - I plan to update the countertops
Sinks: Yes - I plan to update the sinks
Flooring: Yes - I plan to update the flooring
Lighting: No - I do not plan to update the lighting
Request Stage: Ready to Hire
Desired Completion Date: Timing is flexible
What kind of location is this?: Home/Residence
Comment: Replace cabinets, redo kitchen floor replace stove
---
Project Location:
Jamaica
,
NY
11433
Date: 02/2016
Floorplan: I am considering changes to kitchen floorplan
Cabinets: Yes - I plan to move or update the cabinets
Appliances: Yes - I plan to move or update some or all appliances
Countertops: Yes - I plan to update the countertops
Sinks: Yes - I plan to update the sinks
Flooring: Yes - I plan to update the flooring
Lighting: Yes - I plan to update the lighting
Request Stage: Ready to Hire
Desired Completion Date: Timing is flexible
What kind of location is this?: Home/Residence