Chimney Liner Installation Cost
For the average homeowner, having a chimney liner installed costs about $2,500. For more expensive materials, prices tend to average at $5,000 and could climb to $7,000. With an easy-to-install material like aluminum, the DIY cost of materials and equipment could be as low as $625.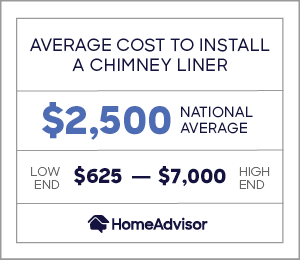 Thank you for submitting your feedback.