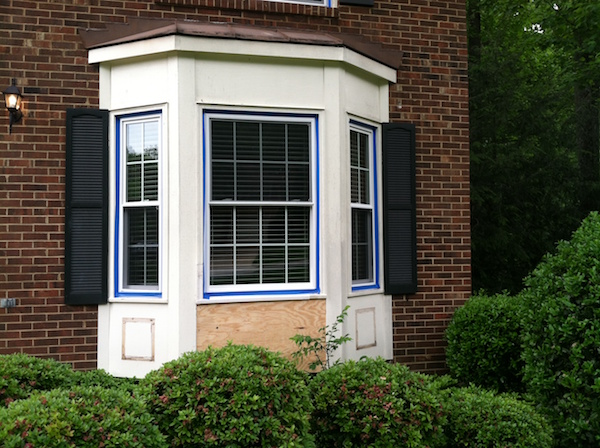 With so many homeowners focusing more of their remodeling dollars on increasing energy efficiency, it's no surprise that replacement window companies are doing a lot of business. Since replacement window contractors are able to enhance your home's efficiency as they improve its appearance and security, it's easy to see why so many homeowners find that window upgrades are a project worth paying for. However, not all replacement windows (or replacement window companies) are the same! Here are a few things to consider when choosing your windows, as well as a few tips on telling which replacement window companies are the best for your situation.
Finding Good Replacement Window Companies
In some rural areas there may be only one or two in business, but in most places, there will be several local replacement window companies for you to choose from. The true key to finding the best one for your needs is talking to each. This can get a little tedious, but the benefits of contacting multiple contractors for this job are well worth the effort.
By meeting with, getting estimates from, and checking the references of 4 or 5 local replacement window contractors, you're accomplishing a few very important things. First, you'll be getting a much better idea of how much your particular project should cost. Second, you're getting a feel for each company and how they operate. Third, since you'll be armed with their competitors' estimates, you'll be forcing the companies you meet with to put their best price forward. Last, but not least, you'll have a chance to see which of the companies you feel most comfortable working with. Often, after meeting with 4 or 5 companies, there will be some pretty clear forerunners in both cost and customer service. Remember: a company you feel confident in and comfortable with is priceless. Spending a little more on a company you get a good feeling from often leads to better projects than paying a bit less for a company that doesn't work well with you.
Replacement Window Contractors Are Good Sources for Advice
In addition to providing quick, effective, and professional-looking window upgrades, your local replacement window companies are extremely useful when it comes time to choose your windows. While online reports and catalogue blurbs might give you some valuable information on what's new in the world of windows, your local professionals are not only aware of the features that perform the best in your climate, but also of the brands and models of windows that tend to hold up well in your area. Additionally, local replacement window contractors are well versed in the types of windows that are being used in new home construction and high-end remodels; this information is particularly valuable for those who might decide to sell their homes in the next 5 to 10 years.

Replacement Window Company Recommendations
One of the best things about hiring a professional replacement window contractor is the suggestions they'll have for your project. Homeowners who begin their projects with well-defined goals (decrease heat loss or drafts, increase incoming light, etc.) are ahead of the game from the start, but the recommendations your window contractor gives you are well worth considering. Sometimes replacement windows manufactured by non-brand name companies can perform just as well or better than their brand name counterparts and cost less at the same time. Some minor alterations to your original vision could lead to stunning results that not only enhance looks and performance, but resale value as well. Your local replacement window companies are brimming with the knowledge and know-how to make your project a winner, and taking their suggestions into consideration is often the key in turning a good project into a great one!
Understanding the Language of Windows
If you find a window company you communicate well with, there should be little problem understanding the benefits, drawbacks, and special features of the windows you have to choose from; however, understanding a little of the language used in window projects before you talk to any contractors is never a bad idea.
Reflective glass windows will deflect much of the sun's rays, making them perform well, not just in the winter, but in the summer, too.
R-factors are the measure of a material's insulating performance. U-factors refer to the total window unit's insulating performance. The U-factor is the reciprocal of the R-factor, which means you should look for window installations that have a high R-factor and a low U-factor.
Most of the heat loss occurs through the glass but an energy-efficient window frame shouldn't be overlooked. Wood frames are great for energy-efficiency but are also expensive and require maintenance. Aluminum is inexpensive and durable but has a poorer insulation rating. Vinyl is a good compromise but can crack in extremely cold temperatures.
As much as 90% of your heat loss can occur through your windows. Double or triple insulated windows will greatly increase the insulating value of your windows. The highest performing windows can even approach the insulation performance of the walls that surround them.
No Comments Yet