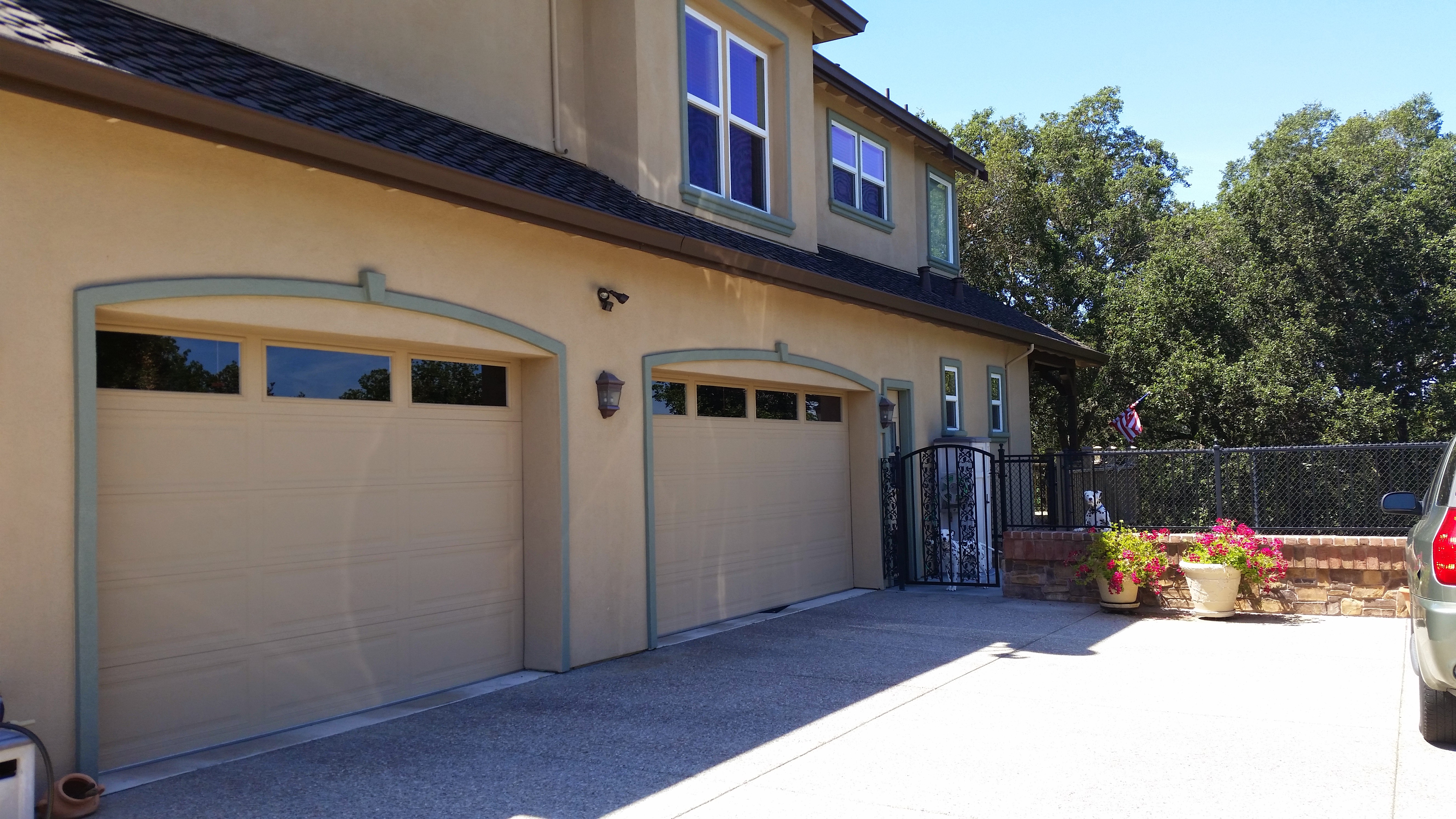 Insulation is an important and valuable addition to your garage, particularly if you'd like to heat or finish the area. But even if you use your garage as a storage unit or convenient entryway, there are benefits to properly sealing, hazard-proofing and insulating the space.
The right material for your project depends on a handful of factors, including your budget and your plans for the space.
On This Page:
How to Choose Garage Insulation
Insulation helps stop heat from seeping out of your home and help save on unnecessary energy costs. Keep in mind that the amount and type of material you need can vary widely, so there are a few things you should ask yourself before you start shopping.
Do you plan on turning the area into a living space?
Does it double as an office or workspace?
Do you have a problem with moisture?
Is this part of a larger project?
What's your budget?
This information can also help as you're finding and hiring contractors.
Types of Garage Insulation Materials
There are a couple of options for insulation, which typically costs between $930 and $2,100 to install. The right material depends on your budget, whether you do it yourself or hire a pro, as well as your personal needs and preferences. For example, if you're looking for a cost-effective material, Batt may be best for you. If your garage has existing drywall, blown-in insulation is probably best but costs more. These are just a few of the popular options homeowners choose for insulation. Other materials may work better for you.
Batt Insulation
This cotton-fiberglass material is relatively inexpensive and easy to use: place it in between the studs, staple a vapor barrier to cover it, and you're in business. However, for it to work effectively, you'll need to wall it up as well. Therefore, you'll need to buy and install 1/2″ drywall around the room (though ceiling and walls adjacent to living areas typically require 5/8″ drywall). This may require a garage contractor's work, depending on how handy you are and how good you want the final product to look. It adds to your cost, but a pro can get the job done right. Batt insulation costs $145 to $200 for 535 square feet of insulation.
Blown-in Insulation
If you already have drywall installed around your garage but don't have it insulated, then blown-in insulation may be the answer. A contractor will come and open up a hole in the wall, pump in a cellulose insulating material, and then patch up the opening. Blown-in Insulation is quick and can be done within a few hours without any additional demo or reinstallation.
However, insulation can come at a higher cost since contractors usually charge a minimum fee no matter the space's size or the time it takes. Blown-in insulation costs $1 to $1.50 per square foot.
Foam Board
If you don't want to install drywall, you may cover the batt insulation with rigid foam board. But you'll check with your local building codes, make sure it has a radiant barrier, and guarantee that it is flame-tested. Foam board costs $0.44 to $0.65 per board foot.
Ready to start your
Garage Insulation Installation

?Find Pros
Garage Insulation Comparison
Are you looking for an eco-friendly option? Are you willing to pay more for higher quality? There are several considerations to make when picking out the best insulation. Here's a look at additional popular choices, including the pros and cons of each.
Garage Insulation Types: Pros and Cons

| Seller | Pros | Cons |
| --- | --- | --- |
| Fiberglass | Inexpensive and flexible | Can be vulnerable to moisture, requires careful installation |
| Batt | Budget-friendly, easy to install | Contains sin, eye and lung-irritants. Lower R-value* |
| Cellulose | Eco-friendly, increased fire resistance, insect-resistant | Expensive, more susceptible to mold and rot over time. Requires a vapor barrier |
| Rigid Foam | Holds up against moisture, doesn't split or crack. Easy to install | Expensive, creates waste, and can't easily wrap around objects like outlets, wires, etc |
| Spray Foam | Fits in tight spaces, creates airtight barriers | More expensive and difficult to install |
| Blown-in | Eco-friendly, versatile | Susceptible to mold and rot if not properly sealed |
| Structural Insulated Panels | Airtight, help with noise reduction, significantly increase energy savings | Expensive and used mostly for new construction. Limited options for existing homeowners |
| Radiant Barriers and Reflective Systems | Reflects heat away from the house, cuts down cooling costs | Typically only used in warmer climates |
*R-value refers to the level of thermal resistance a material has.
Best Eco-Friendly, Sustainable Garage Insulation
Blown-in insulation, including cellulose, can be great options for sustainable insulation. This material is often made from recycled newspaper, cardboard, office paper and other paper products.
Best Garage Insulation for Heat and Wind
This depends on two factors: a material's R-value and where you live. If you live in a frigid climate, like the most northern parts of the United States, the best material to protect against wind and keep heat inside differs from what you'd need to live in the Midwest or Western states.
Best Garage Door Insulation
Garage door insulation is an essential part of keeping heat from escaping through your garage. If you have a wooden frame-and-panel door, foam board works well. If you're on a budget or have a metal door, fiberglass may be the best option for you. Garage door installation is one of the most convenient times for a pro to add insulation.
Best Insulation for Garage Walls
Homeowners commonly use fiberglass for the walls because it's budget-friendly and can easily fit around wires, piping and the like. Each project is unique, so talk to your contractor about the best choice for you.
Best Garage Roof Insulation
Fiberglass is also a popular option for the roof. Some homeowners choose to install a drywall ceiling with blown-in cellulose, but oftentimes, pros will use the same type of insulation used in the rest of your home.
Best Insulation for Garage Floor
Rigid foam is used for this project, and contractors do this before laying concrete. It's possible to insulate an existing floor with wood sleepers, rigid foam and finish flooring. Talk to a flooring contractor near you about what's possible in your home.
Best R-Value Garage Insulation
Rigid foam is an excellent option if you're looking for a material that's energy-efficient and has high thermal resistance, also known as R-value. Spray foam has a lower R-value but can still be the right choice for your project. An insulation contractor near you can help you decide.
Best Insulation for a Bonus Room Above the Garage
Fiberglass and spray foam insulate garage ceilings, which keeps your bonus room cool in the summer and warm in the winter.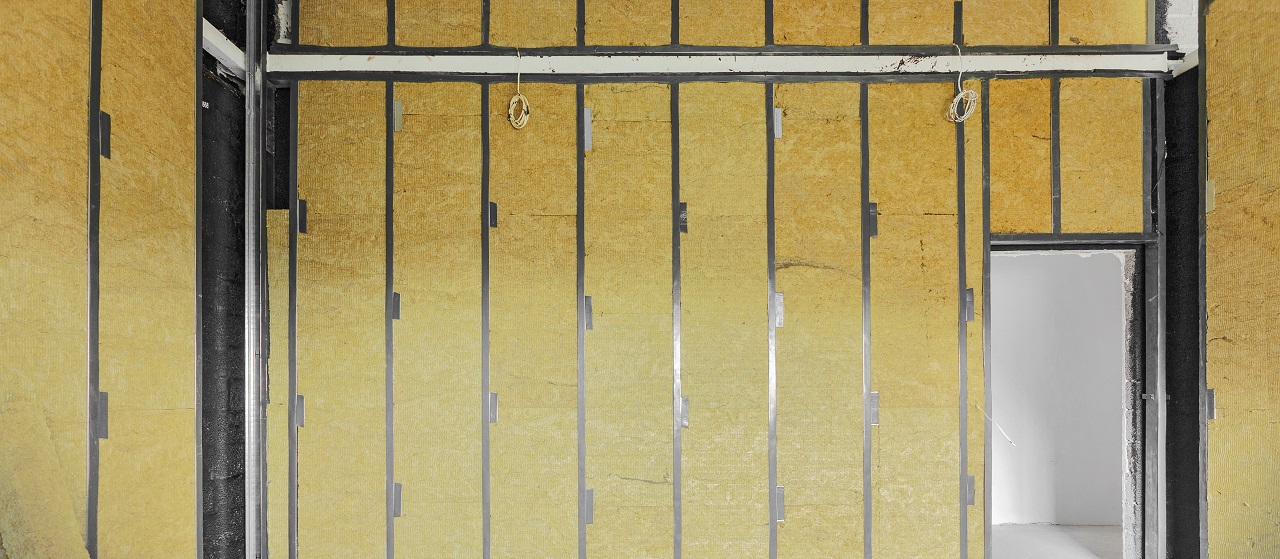 Top Brands of Garage Insulation
The brand doesn't matter as much in insulation as it does in other home improvement projects. R-value is most important. While there are many quality brands of insulation, including GAF, Atlas and Reach Barrier, it's best to talk to your contractor about the brands they prefer to use, and why. Some pros only work with one brand, while others may work with more. Remember that products like NASA insulation sound great, but may not be the best choice for your project.
FAQs
Is insulating an unheated garage worth it?
Yes, it's usually worth it. Insulation helps maximize energy efficiency and can help save you money on energy bills. Plus, it can help eliminate cold spots and uneven temperatures throughout your home.
Where does garage insulation go?
Garage insulation in the one wall edging your home's interior already helps you save on energy costs. A lot of air escapes here, and heat transfers between this particular partition. Plus, the law requires fire-rated insulation in this wall, which adds an extra layer of safety to the space. And don't forget the ceiling: it's crucial to insulate this "horizontal wall" if an attic or bedroom rests above. Otherwise, you can expect uneven heating and cold spots.
Why is it important to seal your garage after insulating?
Once the garage insulation is installed, it's important to take a quick inspection of the area. Since there are chemicals in this space, including your car's exhaust, you'll want to be sure everything is sealed off.
Ready to start your
Garage Insulation Installation

?Find Pros
No Comments Yet