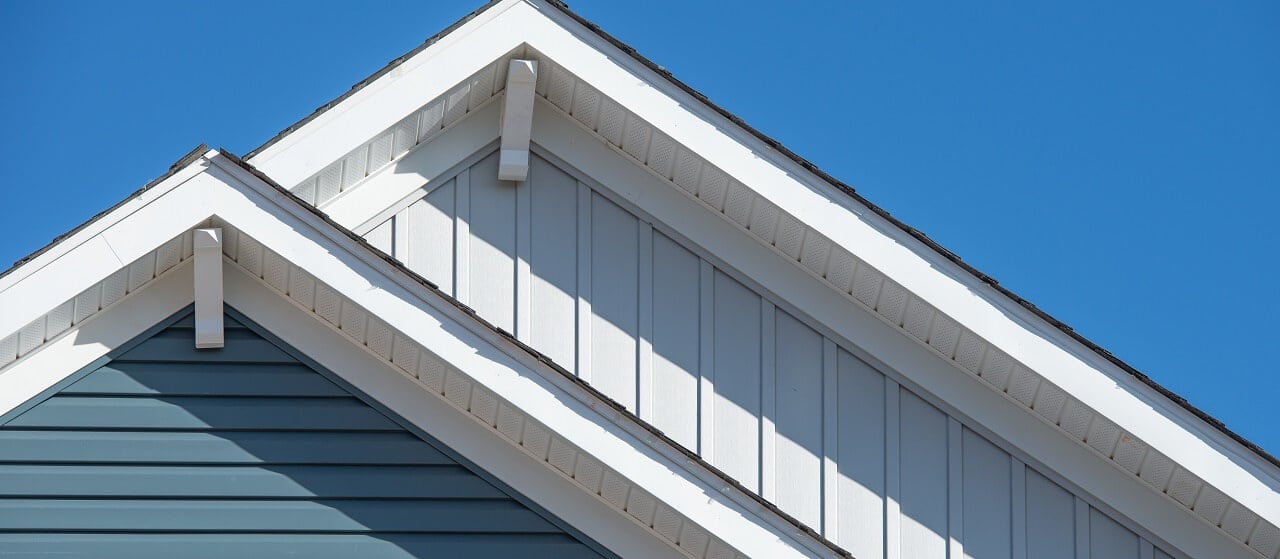 How & Where to Get the Best Price on Cheap Vinyl Siding
Affordable vinyl siding for homes typically costs $2 per square foot with insulated or textured styles at $3 and up per square foot. Most homeowners choose plain horizontal or vertical panels for their classic look at a low price. The total cost also includes installation fees, applicable shipping costs, and additional materials like trims.
Cheap vinyl siding is available in many colors, textures, and sizes. This makes it appealing for many homeowners in addition to its versatility and durability. Since it's such a common material, you have a vast collection of stores and retailers to choose from.
On This Page:
Affordable Vinyl Siding
Once you've weighed out vinyl siding's pros and cons, you can look at the different types available in stores. Even the most inexpensive vinyl siding at $2 per square foot still requires labor costs, so factor in these fees when making your decision.
What Is the Best Value Siding?
The most inexpensive vinyl siding is available at $1.60 per square foot. Plain panels (both vertical and horizontal) and board and batten panels are the cheapest. Choose uninsulated for even lower costs, but consider the disadvantages to these styles.
Disadvantages of Low-Priced Vinyl Siding
While lower-priced vinyl siding can be a successful choice while staying budget-friendly, but keep an eye out for a few drawbacks:
Might crack in extreme cold
Might melt in extreme heat
Improper installation can lead to rot, mold, and other issues
Insulated vs. Uninsulated Siding
Insulation is tempting for its energy-saving benefits, but its biggest advantage is impact damage protection. If you're considering whether or not to insulate your home, consider these arguments from both sides.
Pros and Cons of Uninsulated Siding

| Pros | Cons |
| --- | --- |
| Lower cost | Hollow space behind panels |
| Quicker installation | More prone to impact damage |
| Easier to cut | Prone to mold and rot |
Pros and Cons of Insulated Siding

| Pros | Cons |
| --- | --- |
| Impact damage protection | Higher cost |
| Some energy-saving benefits | Low impact on heat escape |
| Protection against rot and mold | Harder to cut |
Vinyl Siding Cheap Prices for Different Colors and Textures
Plain vinyl is smooth, and the cheapest styles might look overtly synthetic. If you want a natural look, stick to higher-quality wood grain panels, shingles or shakes. These imitate more expensive siding like authentic wood while avoiding common issues like rotting, warping and fading.
Vinyl siding is available in many colors, including white, wooden, red, blue and grays. Plain colors like sand tend to be less expensive and can be paired with any trim color.
What Are Some Cheap Vinyl Siding Styles?
Cheap vinyl siding for houses falls into three main categories: horizontal, vertical, and scallops or shingles.
Horizontal Panels
Broken down into classic clapboard, Dutch lap and logs
Subcategorized into board and batten, beaded and plain
Cost-effective
Looks more traditional
Offers a variety of styles
Vertical Panels
Elegant but less common
Subcategorized into board and batten, beaded and plain
Might cost a bit more to install
Easier to clean and maintain
Has a more modern look
Scallops and Shingles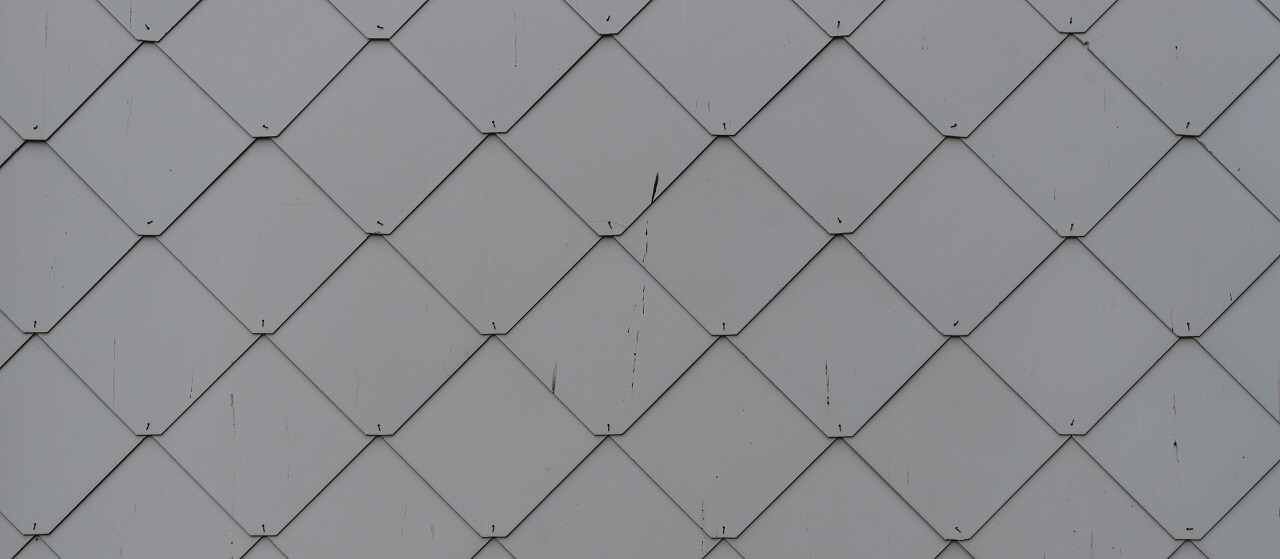 More unique look
Styles imitate classic wooden Victorian and Cedar shake siding
Cost-effective
Available for either vertical or horizontal panels
Much easier to maintain than wood
Cheap Vinyl Siding Types Per Square Foot

| | |
| --- | --- |
| Horizontal Panels (Plain) | $2 |
| Insulated/Foam-Backed | $3 |
| Vertical (Plain) | $1.60 |
| Log | $3 |
| Board and Batten | $1.60 |
| Scallop | $3.45 |
| Cedar Shake/Shingle (Wood Grain) | $3.50 |
Inexpensive Vinyl Siding Pricing and Suggestions for Every Home
Your choice of siding depends on your type of home. Mobile homes do best with horizontal siding while traditional homes have a more comprehensive selection.
Cheap Vinyl Siding for Houses
Many retailers offer both plain vertical and horizontal vinyl siding at low prices. For larger homes, these types are the most cost-effective. Smaller homes with a higher budget might opt for detailed siding such as wood grain shingles, log panels, or scallops.
Cheap Vinyl Siding for Mobile Homes
The traditional clapboard or Dutch lap are favorites for mobile homes. Insulated panels offer more protection against the elements and damage, but comes at a higher cost.
The Best Place to Buy Vinyl Siding at Cheap Prices
Affordable vinyl siding is available both online and at brick and mortars. The best choice for you depends on location, total budget, and vinyl siding preference.
Vinyl Siding Company Pros and Cons

| Seller | Pros | Cons |
| --- | --- | --- |
| Big Box Store | Easy replacement in case of damage | Less personable service |
| Medium-Large Franchises | Sets available | Higher costs than big box stores |
| Independent Contractors | Detailed, personalized interactions | Fewer options |
| Online Retailers | Easy shopping | High shipping costs |
Cheap Vinyl Siding Installation and Replacement
Vinyl siding is one of the most common choices for homes, so professional installers or contractors are familiar with this material. Vinyl siding is also easy to replace. In most cases, you'll need to replace a whole panel or shingle in case of a hole or other damage.
If you purchase big box stores or a large franchise, buying a single piece will be easy. If you want to repair your entire existing vinyl siding, use a liquid vinyl siding price estimator for a quote.
Time to Buy Inexpensive Vinyl Siding
Vinyl siding gets discounted in the fall due to slower business and new winter inventory. This is an opportune time to score some inexpensive vinyl siding. Similarly, contractors' work slows during the fall, so you can also re-side your home at a discounted price. Homeowners prefer summer and spring installations, so plan accordingly for the best deals.
Hiring Affordable Vinyl Siding Installers
Ask for estimates from local installers if your retailer's rates are steep. In most cases, you can negotiate a price or compare estimates to find the best rate. Take note of where you can cut costs, such as shipping and removal of old siding.
FAQs
How can I calculate the total vinyl siding costs for my home?
Consult a vinyl siding cost estimator or get a quote on vinyl siding installation prices for your area. In addition to materials, total costs depend on your home size, contractor fees, trims, and equipment.
What are alternatives to cheap vinyl siding for houses?
Aluminum is another low-priced and popular option. Aluminum siding installation costs $2 to $5 per square foot. Plywood (T1-11) or oriented strand board (OSB) are also versatile and affordable. Plywood and OSB prices range from $3.50 to $7.20 per square foot.
What type of cheap vinyl siding for houses is the most popular?
The best style depends on your home type. Horizontal vinyl siding is a hit among homeowners for its classic, timeless look. Many homeowners favor scallops and shingles for accent areas like gables. Others combine up to three types of vinyl siding to achieve an eye-catching texture or pattern.
Do I need to hire a professional siding installer?
Generally, a professional contractor is best for installing vinyl siding. DIY vinyl siding installation is possible, but it requires extra time, special tools, and thorough preparation. Hard-to-reach areas like soffits, fascias, window mantels and gables might also prove challenging.
Panels and shingles might potentially fall off or peel when not installed properly, and you might end up facing additional repair costs. If you decide to go the DIY route, consult a professional or do extensive research before taking up your new project.
How much does siding cost in general?
Estimates for siding costs depend on the material, your home size, and labor costs. On the low end, aluminum costs $2 to $5 per square foot compared to brick, which is $9 to $29 per square foot.
No Comments Yet