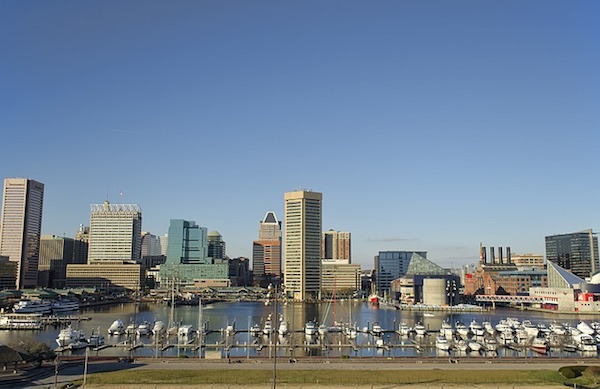 The holidays are an exciting time in Baltimore, from the Mayor's Christmas parade at the beginning of December through the New Years Eve fireworks over the Inner Harbor. But what's a Baltimorean to do after all the hullabaloo is over? Truth be told, late winter and early spring are some of the best times to make improvements to your Monument City home. Contractors are more readily available right after the holidays than just about any other time of year, and you won't have to compete with other homeowners during the spring home improvement rush. The only trick: deciding which project you want to tackle. To aid you in making that difficult decision, ServiceMagic.com is here to provide a list of some of the most popular home improvements in Crabtown as well as what you can expect to spend. We've gathered the stats from our own post-project customer surveys in order to give you the most up-to-date and reliable information possible.
Kitchen Remodeling
Beginning an article on home improvements in Baltimore anywhere besides the kitchen would be like starting an article on Orioles history without mentioning Iron Cal in the first couple of paragraphs. Kitchen remodeling has been, and continues to be, a favorite of homeowners across the greater Baltimore-D.C. metropolitan area. Furthermore, the fact that the kitchen is now generally considered the center of the modern American home has only cemented kitchen remodeling's place at the head of America's most popular home improvements list. As for how much an average kitchen remodel is going to cost you in Baltimore, the information provided by our own past customers indicates that the average kitchen remodel in B-town costs a surprisingly reasonable $13,500. How can $13,500 be considered reasonable? A set of custom hardwood kitchen cabinets can run $30,000 by themselves, making even the most expensive Baltimore remodeling job in our database, which logs in at $20,000, seem like a steal.
Bathroom Remodeling
After kitchen remodeling, bathroom remodels tend to be the next place most homeowners turn. After all, not only will remodeling an existing bathroom do wonders for your home's marketability should you put it up for sale, it will make everything from reading the morning paper to taking a long soak in the tub a lot more pleasant as well. And with an average cost of $9,000 per project, a standard bathroom remodel beats its kitchen counterparts by almost five thousands big ones per job. Keep in mind, however, that based on our in-house data, bathroom remodels in Baltimore can run as much as $15,000 and as little as $3,000. How much work you decide to have done, the type of bathroom you're remodeling, and how many luxuries you choose to include are all going to influence your final cost.
Basement Remodeling
Bathrooms and kitchens have ruled the remodeling roost for so long, it's hard to remember the last time another remodeling project raised a ruckus in the henhouse. Well, there's no better time than the present to reverse that trend. Not only is basement remodeling giving kitchens and baths a run for their money as the most popular remodeling project in the city of Baltimore, but it has unseated just about every other major remodeling project out there when it comes to how much Baltimoreans are willing to spend on home improvement. Based on data collected in our homeowner surveys, the average basement remodel in Baltimore runs a healthy $30,000. With a low of $15,000 and a high of $50,000, you won't find too many remodeling projects in Baltimore that will cost you more than remodeling your basement. Of course, there also aren't many remodeling projects that can provide you with extra bedrooms, a rec room, a new home office, and a new home theater without breaking a single shovel full of new ground.
New Asphalt Roofing
Roofing failure in Baltimore can be brought on by any number of factors including poor attic ventilation, poorly installed shingles, powerful thunderstorms, poor roof and gutter drainage, old age, or any combination of the above. If your roofing has seen better days, you're wise to face the music and install new asphalt roofing sooner rather than later. Never forget that your roofing is your home's first line of defense against the elements, and even small roofing failures can lead to leaks and huge repairs down the road. Figure in the fact that asphalt roofing averages right around $5,000 for a new roof installation in Baltimore, which is far less than it would cost to repair rotted roof decking, damaged insulation, and the price of bringing in a mold remediation specialist should you not catch a leak right away, and it should be pretty clear that paying for a new roof as soon as it's necessary is worth every penny.
New Vinyl Siding
Vinyl siding and Baltimore are just about a perfect match. Baltimore's mild climate eliminates the one consistent complaint that has haunted vinyl siding: that it can grow brittle in the face of extreme cold. Though, to be honest, that's an old gripe. The new generation of vinyl siding products function well in just about any climate, they hold their color better than past vinyl sidings, they're more durable, and they are pretty easy on the eyes. Even with all those improvements, vinyl siding, with an average price in Baltimore of $6,750 per installation, remains among the most cost-effective siding materials you can install on your Crabtown home.
Exterior House Painting
With the exception of the elaborate paint jobs found on many Charles Village rowhouses, exterior house painting is one of the most reasonable, and quick, home improvements you can shell out for in 2008. Drawing from our own data, an average exterior paint job in Baltimore costs about $3,500, though they can cost as little as $800 and as much as $9,000 when it's all said and done. Better yet, few exterior paint jobs take more than an average work week to complete. Not only will your home be transformed in the looks department, but you'll ensure that everything from your gutters to your siding are going to last you longer as well.
Deck Installations
You don't have to be a native to know that in the city of Baltimore itself, porches are generally more than popular decks. Maybe it's the rowhouses, maybe it's tradition, maybe it's a space thing. You decide. What we do know for certain is that once you get out into the suburbs, residents of the Baltimore metropolitan area love their decks. For an average cost of $8,000 you can have a deck built onto your home that will provide you with decades of outdoor fun, barbecuing, party throwing, early morning coffee sipping, and satisfaction. As long as it's available, redwood will be the preferred material of deck builders across the Baltimore-D.C. metropolitan area. However, composite decking has made great strides lately, and is beginning to be seen as an excellent alternative to real wood, since they require less maintenance and have better green-building credentials.
Replace Old Windows
If you're not privy to the new generation of energy-efficient windows, let us introduce you to the possibilities. Compared to those single pane, drafty windows you've got now, or even higher quality windows of years past, the multiple glazings, low e-coatings, insulated frames, gas fills, and multiple panes that are found on modern replacement windows can reduce your heating and cooling costs by an astonishing 30 to 40 percent. With the cost of replacing multiple windows in Baltimore averaging right at $4,000 per job, it's easy to see that this is one home improvement task that pays for itself in no time, and keeps contributing to your overall energy savings long after that.
Of course, the only way to get quotes that are specific to your particular home improvement project in Baltimore is to call in the pros. Make it a policy to bring in several contractors in Baltimore to give bids on your potential project. That way you'll have a range of prices and contractors to choose from, and you'll be able to weed out the bad seeds and ensure that your first home improvement project of 2008 ends up going off without a hitch.
No Comments Yet