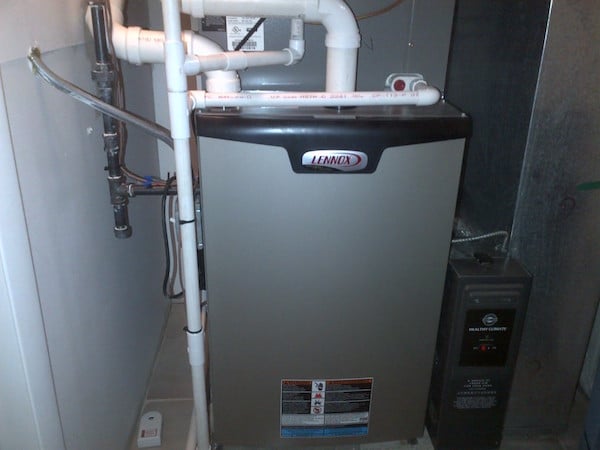 When your furnace goes out, having it immediately replaced may seem like a foregone conclusion, but some homeowners would do well to consider the current condition of their home and the long-term possibilities—not to mention a weather forecast—before plopping down $10,000 or more on a new furnace. It may sound crazy, and you certainly don't want to make your home improvement decisions based on the groundhog's shadow, but taking unusual steps to get through the last blast of winter may pay off in the end.
The Advantages of Delaying
The advantages of waiting until spring to install a new furnace or heating system are pretty straightforward, but they're also frequently underestimated. The cost of installing a furnace in the middle of winter is higher than needs be simply because HVAC companies have to pay employees overtime to keep pace with the surge of furnace repairs and replacement. Meanwhile, manufacturers have cut prices due to the current recession, creating a perfect storm for homeowners to complete installation of a high-quality heating system at a reasonable cost. In fact, more than an evaluation of the eventual benefits, the logistics of riding out the remaining weeks of winter without central heating will likely determine the relative wisdom of this choice.
Have a Strategy and Observe Safety Precautions
You can't just say, "It's March 3rd, it's supposed to warm for the next few days, I'll be fine." Space heaters will almost surely be part of your plan to survive without central heating, but you'll need to make sure you're using an extension cord with a sufficient load-bearing capacity. Nor can you simply drag a space heater around the house with you: If you don't have properly insulated plumbing, your pipes can freeze and burst. Of course, this is something that might need to be done whether your heating is working or not. If the temperature gets too cold, you may need to shut off the water and find some place to stay for the night. Yet, one or two nights at a cheap hotel may be well worth it on the back end, and you can treat it like a miniature get-away for you and your family.
Energy-Star Furnaces, Geothermal, and Photovoltaic Systems
If you're going to take this road, then there should probably be a prize at the end of it. A standard, reliable furnace doesn't need to take weeks to find and install. Investing that something extra, however, can take a bit more work. For homeowners looking to make an investment in their home and promote sustainable living, the question isn't whether to go green, but how green to go?
A new gas furnace with an Annual Fuel Use Efficiency rating of 95 or higher might cost an extra $2,000 or $4,000. An air-source heat pump system might cost an extra $3,000 or $6,000. Truly, renewable heating solutions, like geothermal heat pumps and photovoltaic energy systems might cost an additional $10,000-$20,000, but these systems also enable homeowners to receive tax credits of $2,000 or more. Thus, even after these tax breaks, you're probably still going to be paying more than a run-of-the-mill heating system, but if you wait till spring and take advantage of these tax credits, lower utility bills can recoup the extra expense in just a few years instead of the standard 10-20 years.

Home Heating Installation Trends
This past fall homeowners started looking at these renewable technologies as legitimate and cost-effective heating solutions. From the fall of 2007 to fall 2008, geothermal heating system requests more than quadrupled, while photovoltaic system requests increased almost 20-fold, according to HomeAdvisor, leading online resource connecting homeowners to home improvement contractors. Meanwhile, the number of requests for high-efficiency, air-source heat pumps—a more established heating system—still doubled from 2007 to 2008.
Use a HVAC Contractor, Now and Later
Waiting to replace your heating unit may seem like a nifty, if daunting, idea for many people. You want a great deal on a new heating system, but is it safe? Fortunately, you have a built-in professional resource to help you out. Except in rare cases of catastrophic failure, few homeowners decide to simply chuck their furnace without calling a HVAC contractor. When this contractor is diagnosing the problem, have him or her evaluate your home and its ability to safely withstand the last few weeks of winter. Be upfront with your contractor about the situation. Not only will you get professional advice about surviving the rest of winter without central heating, but this will allow you to conduct preliminary interviews for honest, reliable contractors to eventually install your new heating system.
Review our True Cost Guide for furnace inspection costs.
No Comments Yet