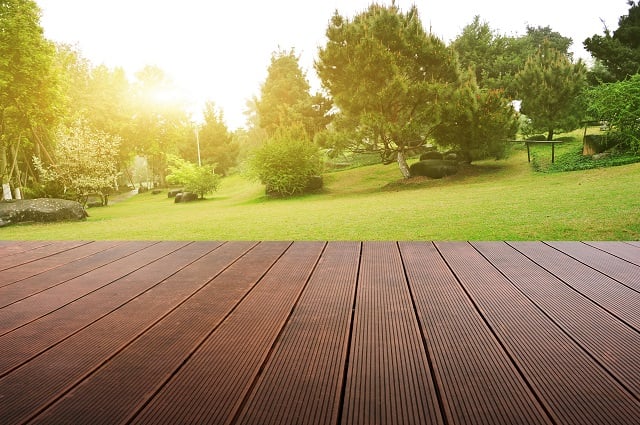 When you think of a theater performance, you likely picture a dark room, lined with identical chairs, and filled to the brim with well-dressed, if quirky, thespians. You're not wrong, of course. Most traditional plays and shows take place in a structure specifically designed and equipped for the experience.
However, some of the most amazing performances of all time have taken place in an entirely different setting. From open-air theaters to your very own backyard, stages in natural settings have allowed actors to deliver some of their most memorable and impactful performances in the most low-budget, low-tech environments, where rows of blankets line the grass and the dress code is casual (but still quirky).
In these settings, imaginative children have re-enacted their favorite fairy tales using dress-up costumes, imaginary castmates, and stuffed animals from their own rooms. A brave actor has performed an autobiographical solo performance in front of an intimate audience of both loved ones and strangers. One aspiring playwright has debuted their first script to rave reviews, while another has certainly received the opposite response. In all these instances, the works were stripped down to their most basic properties, allowing them to be judged without pretense or bias based on their setting.
A backyard stage is the perfect place to embrace your love of theater, to experience it in its purest form, and to share it with your family, friends, and neighbors. In this guide, we'll talk costs, materials, and legalities of adding a do-it-yourself theatre right outside your back door.
Cost
When it comes down to it, building a stage in your backyard is basically the same as building a free-standing deck, also called a floating platform or island deck. While homeowners typically pay between $1,700 and $18,000, the exact cost to add a deck to your property will depend on a variety of factors. How much preparation your yard needs, material and finish type, who does the labor, and how many extra features and accessories you add will determine how much you spend.
Yard Prep
A floating deck is aptly named, because it doesn't sit directly on the ground. Rather, the structure "floats" above the ground, set upon footings. As long as you ensure these footings — usually concrete blocks or 4×4-inch posts set in concrete — are level, the ground in your yard doesn't have to be. So, most properties won't require much digging. However, if your property has a steep incline, you may need to hire a professional grading service near you to level it.
You may want to remove the grass from below your deck to prevent it from growing through your stage and to deter wildlife from making their nests there. Once you have done that, you can cover the surface with inexpensive landscaping fabric and add about two inches of gravel to prevent grass from returning. The fabric can be purchased at a local home and garden or big box store for between $13 and $20 per 50-foot roll. The price of decomposed granite ranges from $1 to $3 per square foot.
Materials & Finish
In most cases, you will construct the frame of your deck from pressure-treated hardwood, which is relatively inexpensive. However, the type of wood and fasteners you choose for the surface of your stage will greatly impact the overall cost of decking materials.
For example, the materials for a 136-square-foot structure made of pressure-treated lumber and nailed together should run you less than $1,000. The same surface, made of composite decking and held together with hidden fasteners, will double your materials costs to $2,000 or more. Another budget-friendly option is to cover the surface with sheets of plywood, which costs between $14 and $28 per 4×8-foot sheet.
If you use wood instead of composite, you will also have to stain the surface. In addition to protecting the wood from the elements, staining your stage can make it attractive. DIY staining a deck costs between $20 and $250. If you hire a local pro to paint or stain, you'll pay between $540 and $1,050 for a 500-square-foot surface.
Labor
You can save a significant amount of money on your project by doing the work yourself. If you don't have the time, tools, or talent to build your own backyard stage, you can call a deck or porch builder near you to take over. Some deck builders will charge an hourly rate, while others work on a per-project basis, so be sure to get a quote. Furthermore, be sure to do your research by reading online reviews, checking their credentials, calling references, and looking at past projects.
Features & Accessories
Naturally, added features mean added costs. The bigger your stage, the more materials you'll need and the longer it will take to build and stain. Adding a wood or metal railing, pergola, or roof to your stage will require additional materials, but you may also pay more for labor since these projects require a higher level of expertise.
Accessories, like lights, a sound system, and curtains will make your DIY backyard performance area feel more professional. The costs of these items will vary depending on how professional you want to be and whether you will need to hire a pro to help you install. For example, a simple set of twinkle lights will run you less than $10, while a set of stage lights will cost at least $100.
If you already have an outlet within reach, it won't cost you anything to run a drop cord to use them. If there is no accessible plugin, you might need to pay the extra cost to install an outlet (about $130 to $280). It's best to hire an electrician near you for this task.
Legal
Like any other home improvement project, there are rules you must follow when building your backyard stage. First, check with your HOA to be sure your structure meets the requirements laid out in your contract. If it is prohibited, you may be able to petition the HOA board for an exception. If you fail to check and build it anyway, you may be subject to fines. Even worse, they may require you to tear it down.
Depending on the height and location of the structure, you may be required to purchase a building permit and have it inspected. Permits typically runbetween $30 and $120. You should also check with the provider of your homeowner's insurance to verify that any added structure is covered under your policy.
Thanks to the simplicity of the structure, a backyard stage is one of the easiest and most affordable additions you can make to your home. Depending on your budget and handyman skills, your performance area can range from functional to fancy. After all, it's the work that happens on the stage — not the stage itself — that will be the star of your backyard show.
No Comments Yet