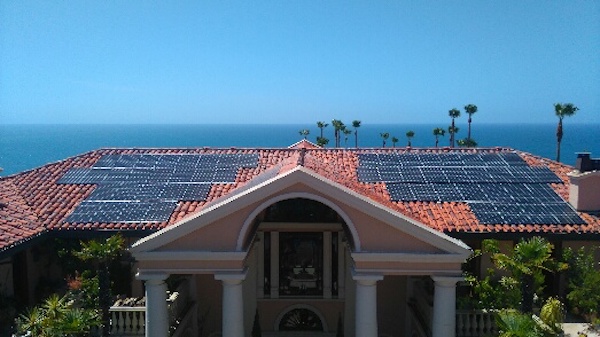 Building an energy efficient home is a trend in home construction that isn't going away. While other homeowners spend several thousand dollars retrofitting their home, building an energy efficient home can provide unmatched energy efficiency. Planning an energy efficient house from the beginning will give you benefits no renovations will ever create. The position and placement of your home on the lot is just the start of building a reasonably priced energy efficient home. Both the terrain of your lot and sun exposure can be utilized to maximize the energy performance of your new home.
Building an Energy Efficient Home: Three Key Areas
Insulation and Windows: Even the best house plans and energy sources can't ignore traditional energy efficient methods. Few factors influence the overall performance an energy efficient house like insulation and windows. The R-value of insulation represents how well the insulation will reduce heat loss through your walls. Newer insulation will produce greater R-values from thinner layers of insulating materials. Roof insulation is the most important area of your home to insulate, but make sure you have adequate roof ventilation as well. Energy-efficient homes often have issues with ventilation, as the air becomes locked inside the home. Roof vents and air filtration systems will allow you to have an optimal energy efficient house and excellent indoor air quality.

Double or triple-glazed windows will help reduce the energy loss from vulnerable window openings. The highest quality windows can come close to matching the insulating values of your walls. More than insulation, high performance windows can regulate the amount of sunlight that enters your home and help reduce the formation of condensation.
Ready to start your
home efficiency

?Find Pros
Solar Energy and Photovoltaics: You can make your house as tight as a drum, but you're still only reducing your energy needs. Generating your own energy from the sun will eliminate your utility bill altogether. In fact, your utility company may very well pay you as you create an energy surplus. Plus, the federal government will most likely offer you various tax credits for installing photovoltaic panels. These panels will not only provide you all the electrical power your home needs, but can run your hot water system as well. Some homeowners believe traditional solar panels look tacky on their roof, but new generation photovoltaic technology can actually camouflage these panels to make them virtually invisible.
Heating and Cooling
Forced air heating and cooling systems are the most common HVAC system used today, but they are far from the most energy-efficient. Heat pumps, geothermal heat pumps, and hydronic heating and other radiant flooring are all superior heating and cooling options than forced air systems, are easier to install in new construction, and provide a greater level of comfort in your home. With heating and cooling systems, the cost of installing these systems during construction is usually dramatically cheaper. In particular, if you're interested in geothermal heating and cooling or hydronic heating, now is the time to install them.
Climate and Energy Efficiency
Of course, almost no home has room for every energy-efficient technology. Your local climate conditions will help determine the best way of building an energy efficient home in your area. Starting with a general knowledge base is important, but talking to architects and home builders is the only way to get the best building techniques for your new home.
Of course, it's not just Mother Nature you should pay attention. The financial climate of today's housing market can play a huge role in building an energy efficient home. New housing starts are a tough financial sell to homebuyers who continue to see great bargains in the rest of the housing market. Many home builders are lowering their prices, too, but it's difficult for them to compete. A first-rate energy-efficient home, however, starts paying for itself on day one. Moreover, just like energy-efficient cars, a home with a geothermal heating and cooling system or a photovoltaic system is likely to hold its value and appreciate at a faster rate than other homes, especially as the cost of energy resumes its steep climb.

Ready to start your
home efficiency

?Find Pros
No Comments Yet